Stella collection
5S chest of drawers
Chest of drawers 3 + 2 is a perfect piece of furniture for a room in a minimalist Scandinavian style. Its timeless design will be perfect for modern arrangements for children, and the star-shaped handles add additional charm and decorative character. Equipped with five drawers of different sizes, it provides plenty of space to store clothes, toys and all other treasures of a toddler.
The production uses high-quality materials and water-based varnishes that are safe for health and the environment.
Czas realizacji: 6-8 tygodni
1 060 zł
Stella is the collection most often chosen by older girls. A beautiful, classic collection where simple forms have been enriched with a star element. Now you can reach for the stars, starting with the stars from the Stella collection.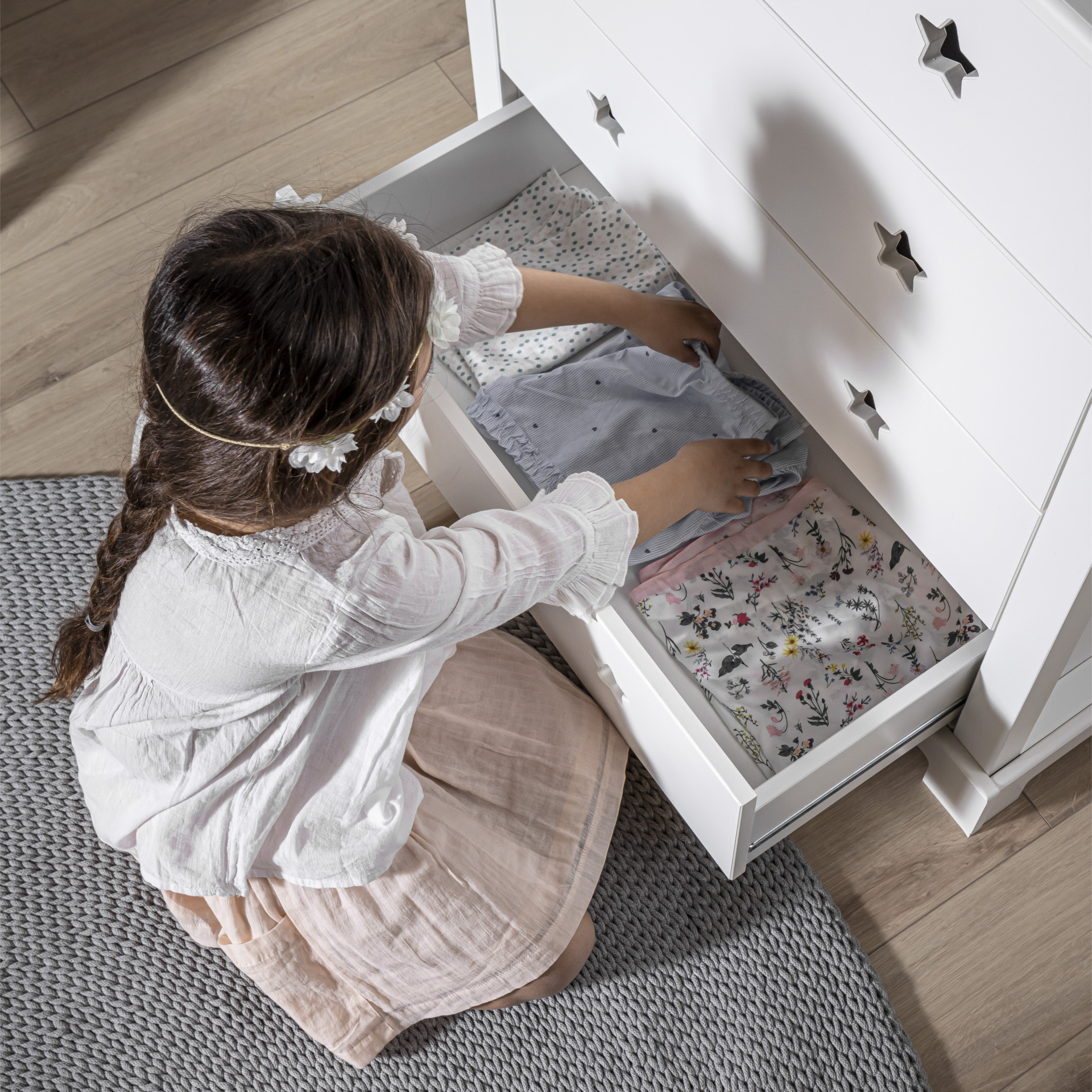 Stella collection
A simple and elegant collection in the form of a favorite among children and theirs
we have white that will work in every child's room. With Stella
You will rest in a space that is friendly to you, and when it's time to have fun, you will definitely have creative ideas.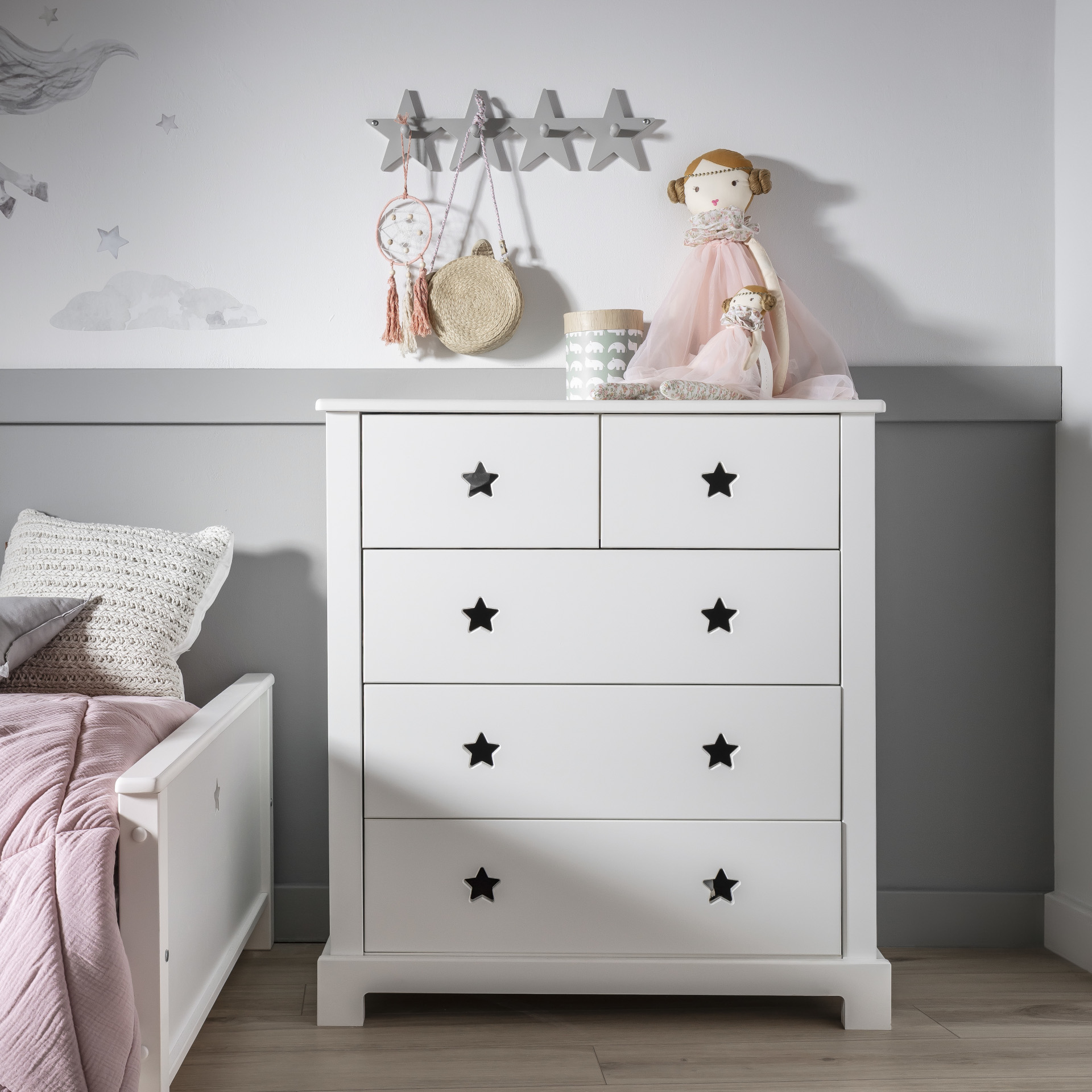 See the Stella gallery:
Get inspired by ideas from our designers. Reach the stars with the Stella collection ...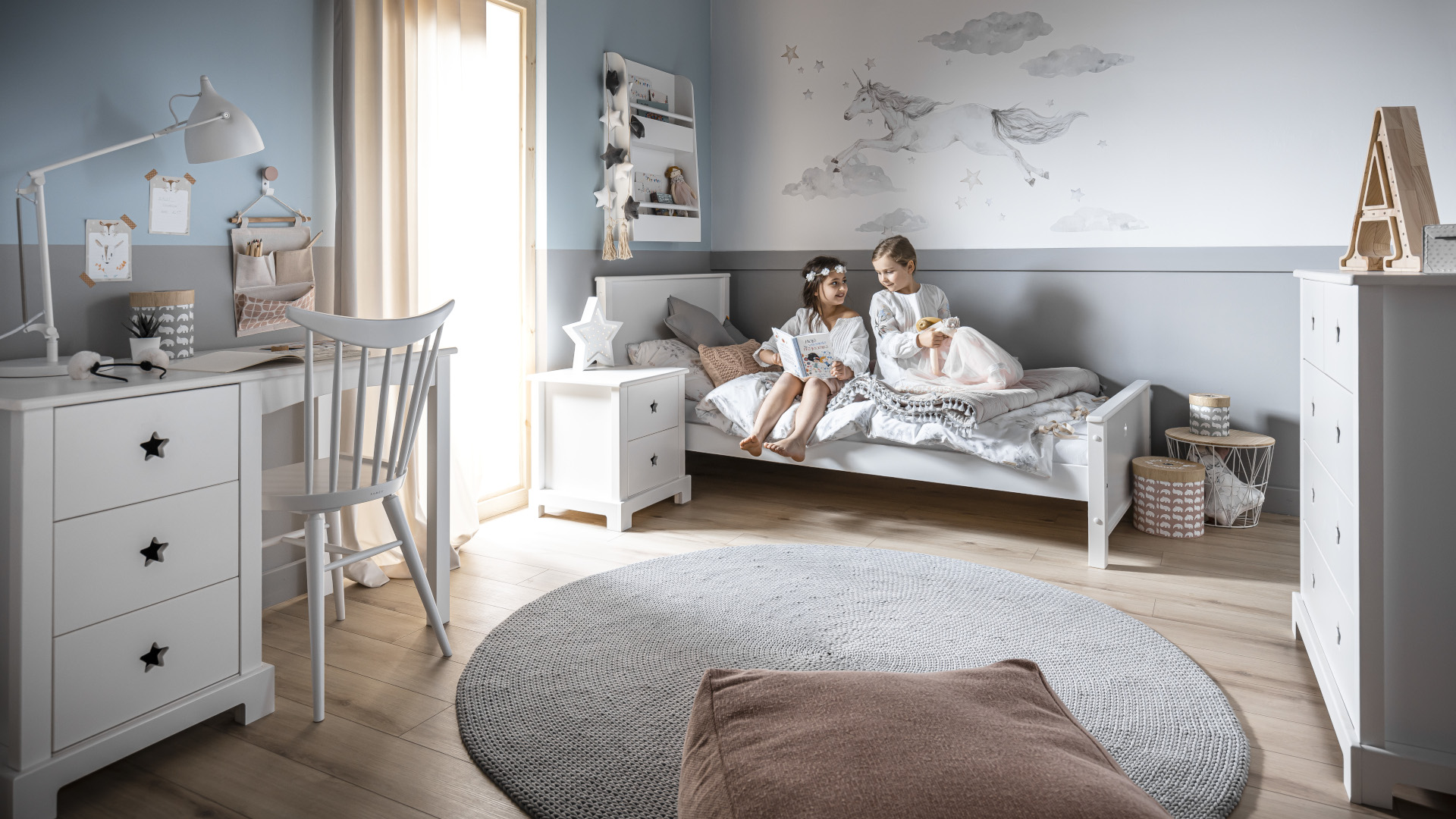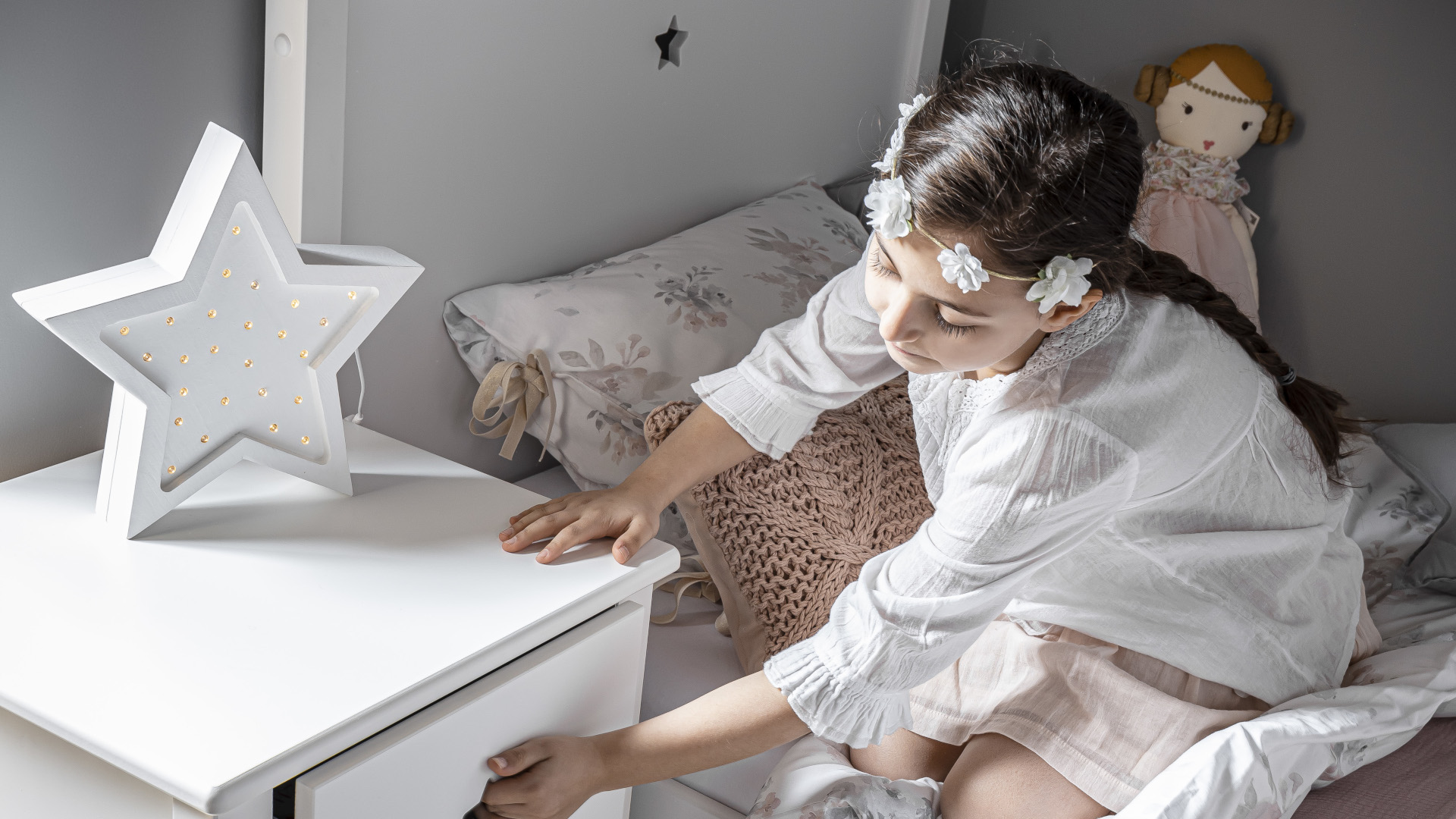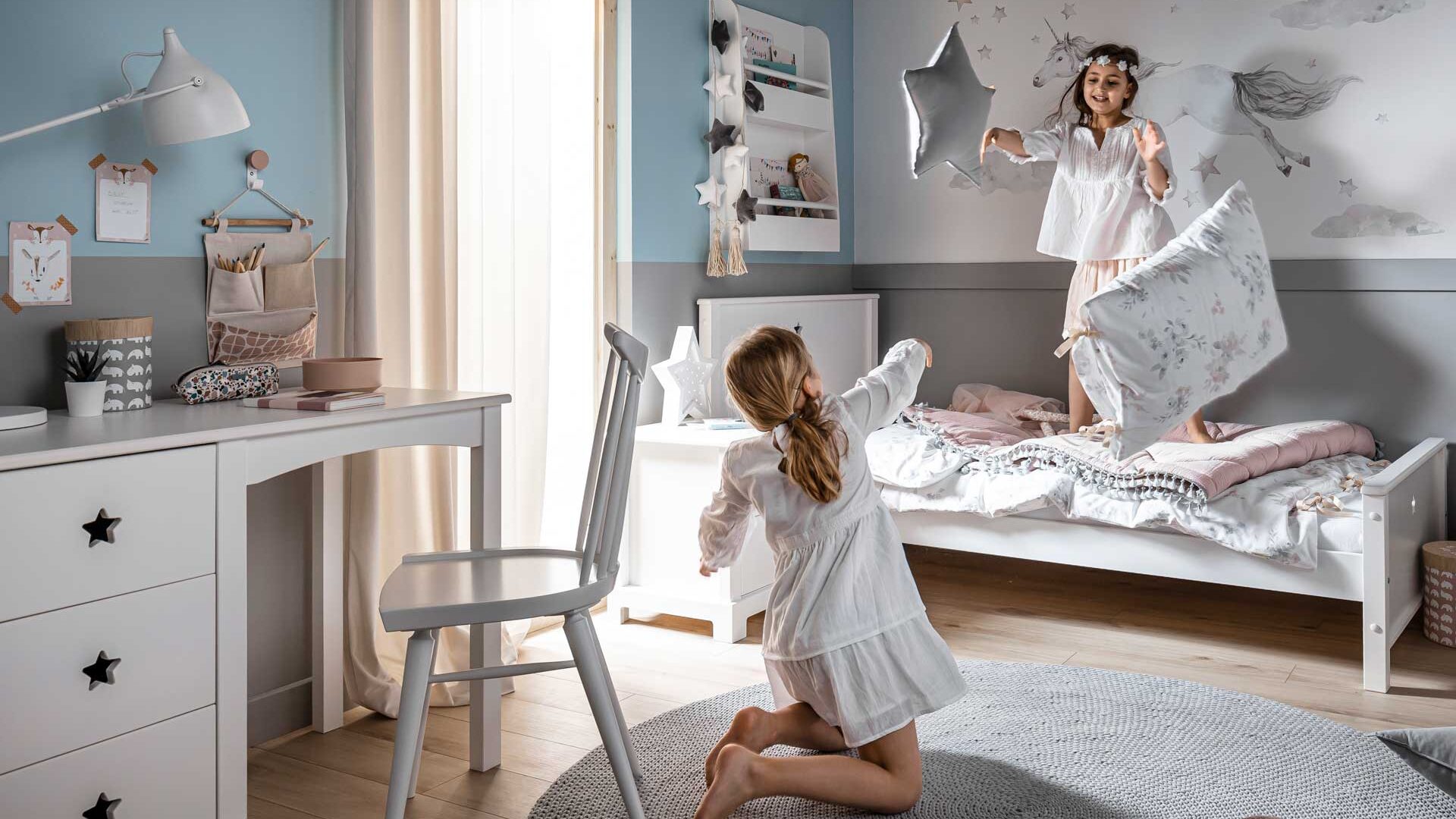 Other products from the collection
Stella
Product added successful