Stella collection
Chest of drawers 4S
Chest of drawers 2 + 2 Stella provides plenty of space to store all your child's treasures. It consists of two small and two large drawers, decorated with beautiful star-shaped handles. The unique style and careful finish make it a piece of furniture that is not only practical, but also very decorative, and will emphasize the childish nature of the decor.
Perfect for minimalist interiors, being the perfect complement to the popular Scandinavian style.
Czas realizacji: 6-8 tygodni
930 zł
Stella is the collection most often chosen by older girls. A beautiful, classic collection where simple forms have been enriched with a star element. Now you can reach for the stars, starting with the stars from the Stella collection.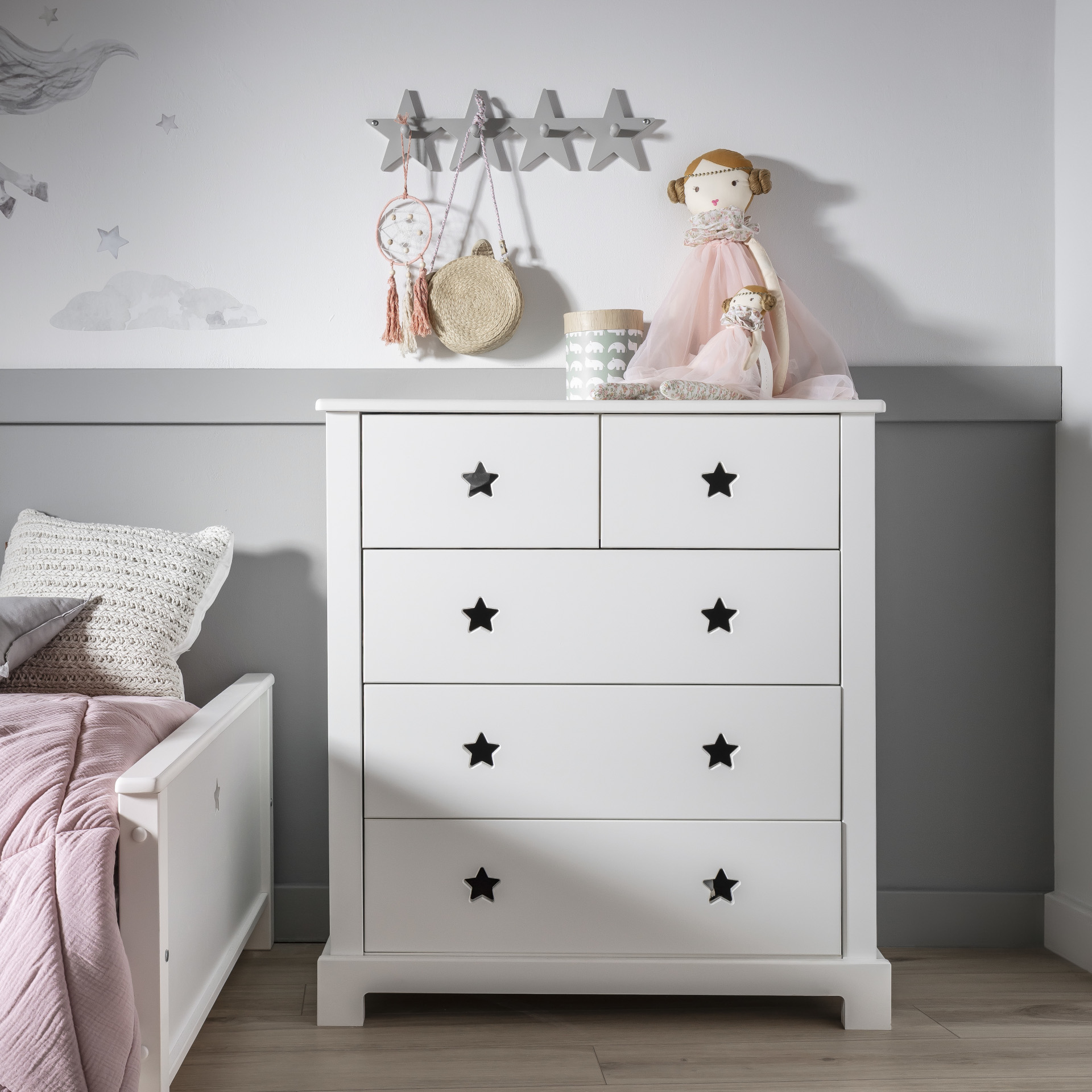 Stella collection
A simple and elegant collection in the form of a favorite among children and theirs
we have white that will work in every child's room. With Stella
You will rest in a space that is friendly to you, and when it's time to have fun, you will definitely have creative ideas.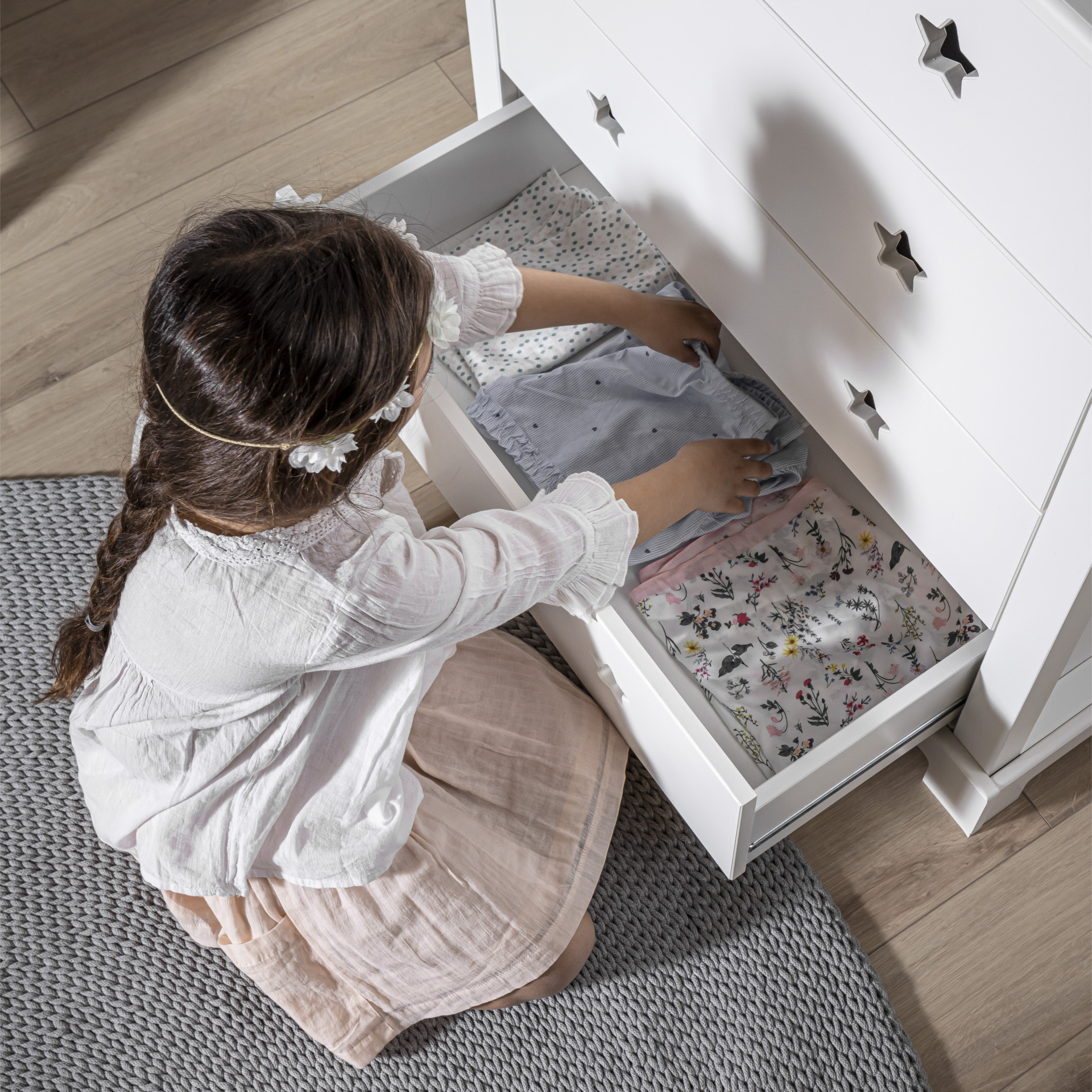 See the Stella gallery:
Get inspired by ideas from our designers. Reach the stars with the Stella collection ...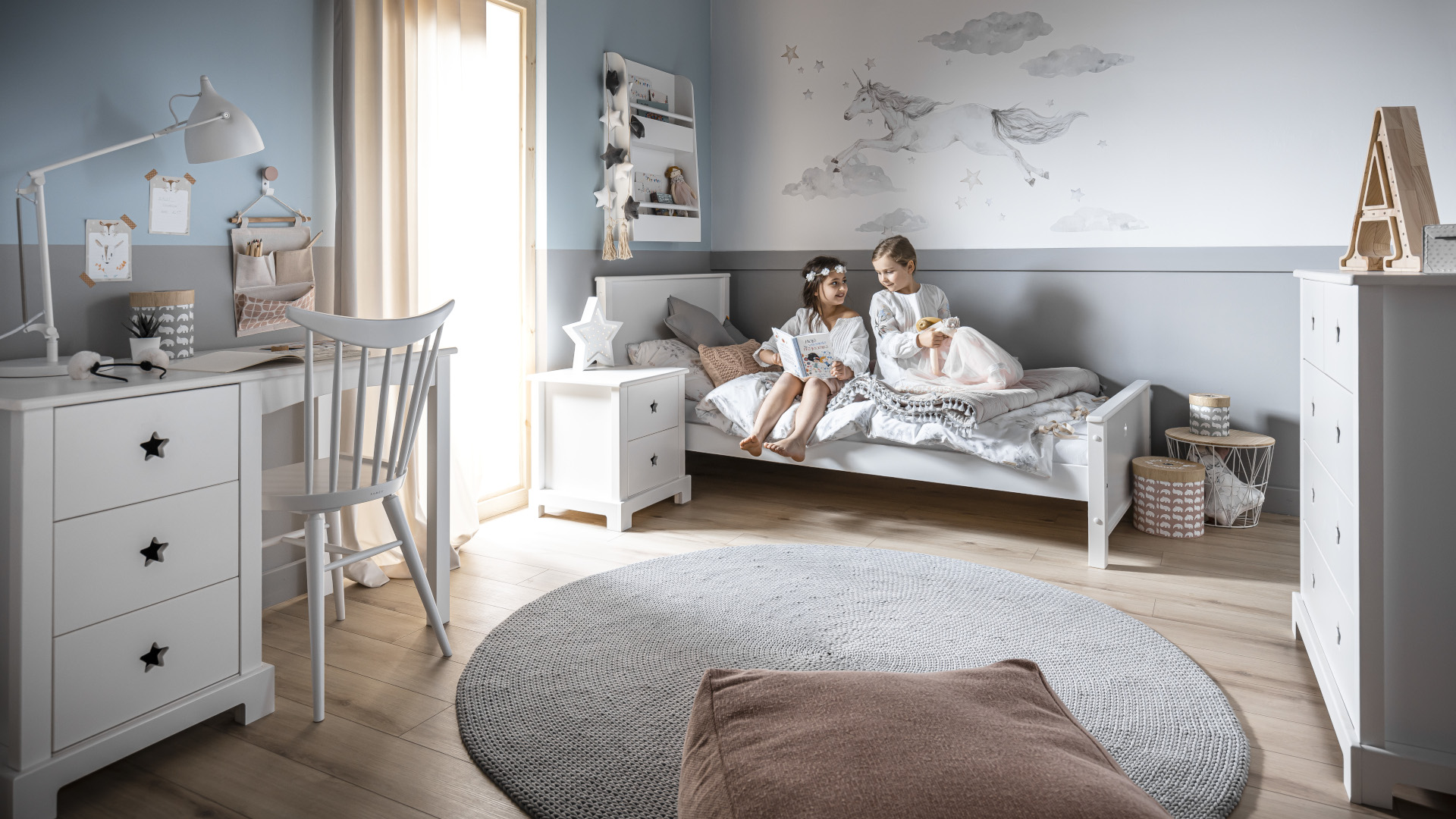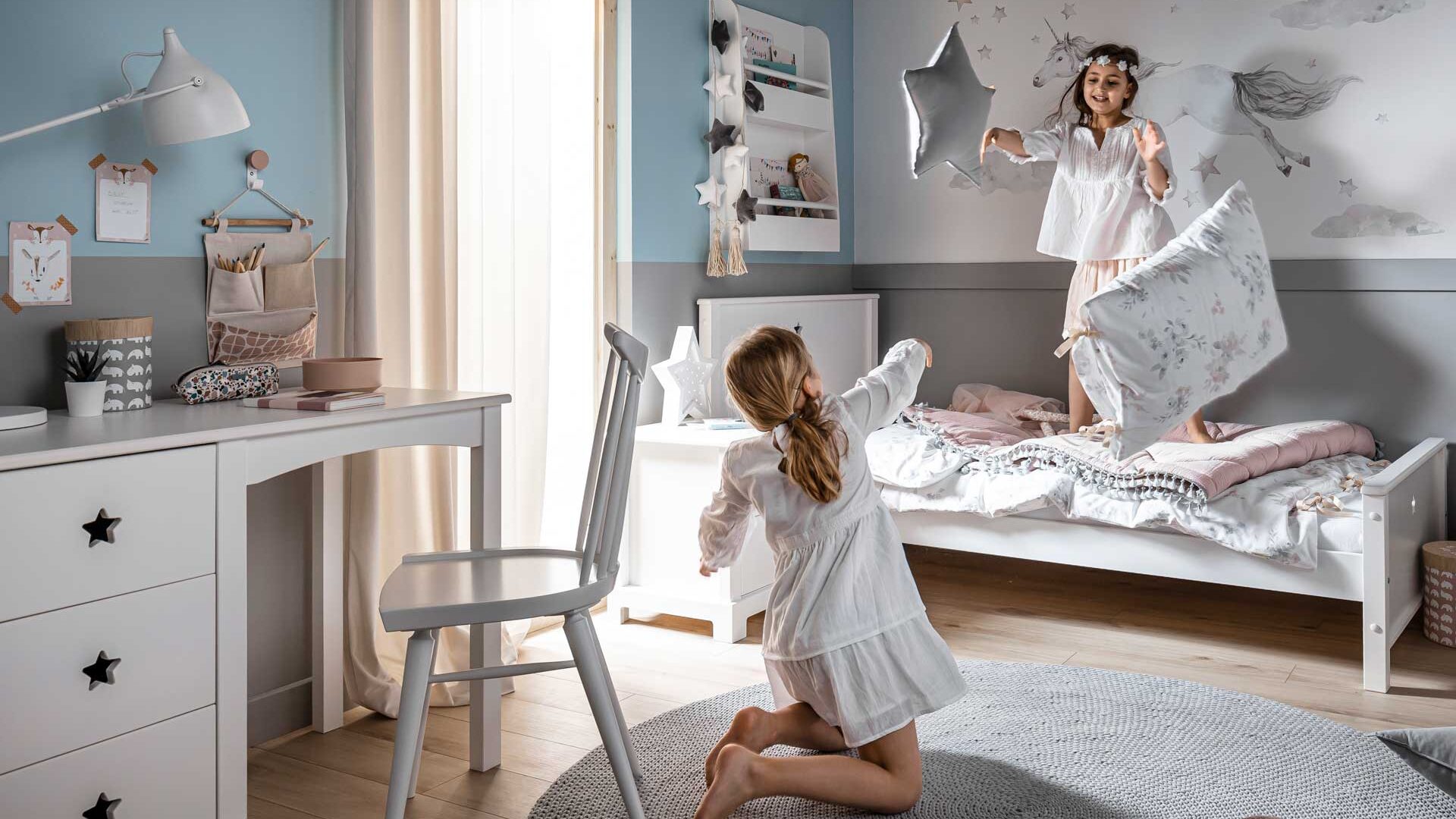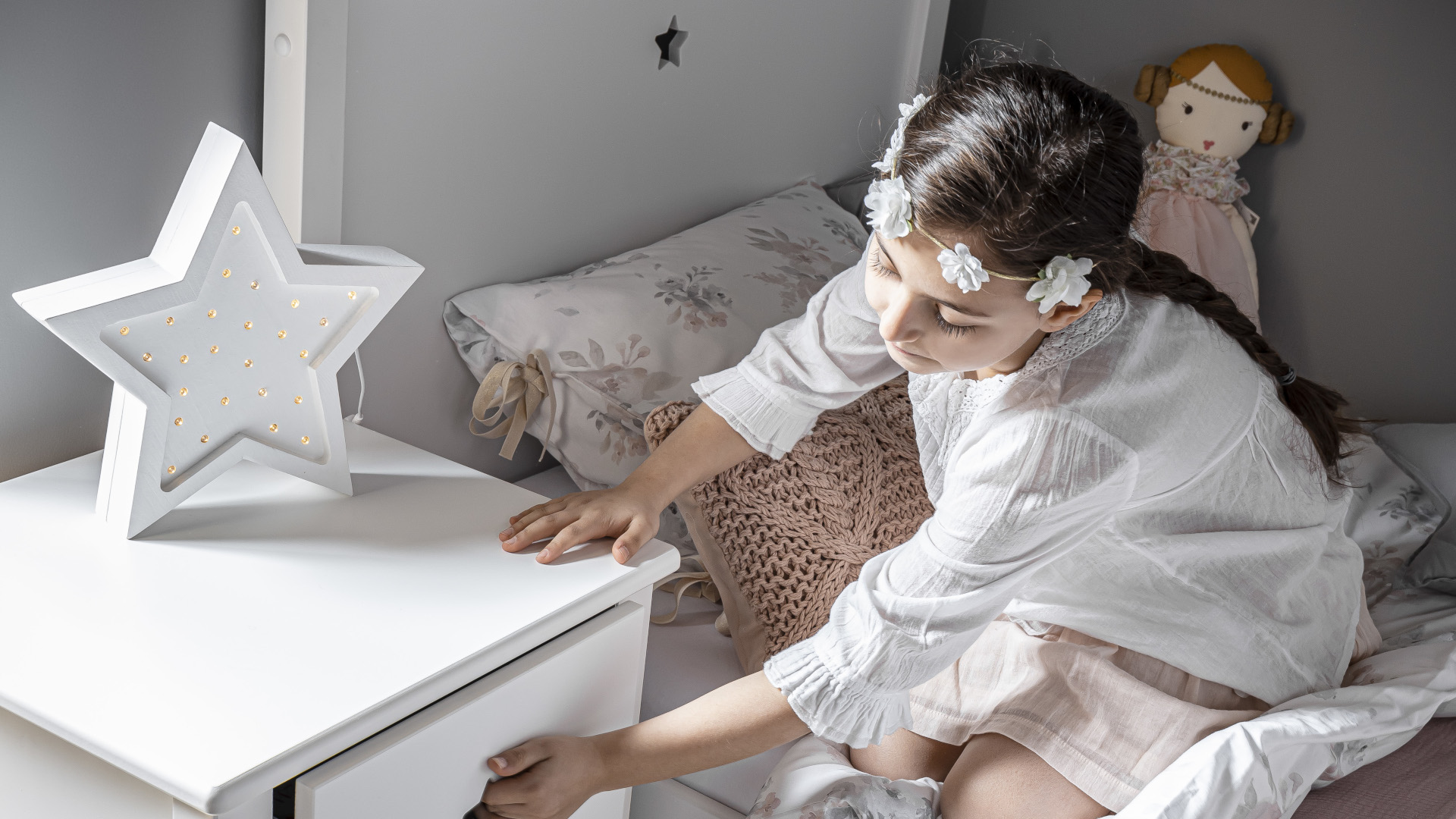 Other products from the collection
Stella
Product added successful