Funflex collection
The bed "House" - with a roof and a window wall
A house bed from the Funflex collection, complemented by a hand-made roof tiles and a wall with a window. It is a piece of furniture that is as functional as it is decorative. It will automatically become the focal point of any children's room decor, decorating its interior and giving it a completely unique character. It is a unique and exceptional project, thanks to which you will create a magical room for your child that will encourage them to play and discover the surrounding world!
Also choose one of the two matching mattress models RESTO 90 or RESTO DUO 90.
Przy zakupie łóżka wraz z materacem otrzymasz zniżkę 10% na materac.
Czas realizacji: 6-8 tygodni
4 250 zł
Why is it worth choosing a house bed for a children's room?
A peaceful and healthy sleep is the basis for the proper development of a child - it is for this reason that the right choice of bed is an important issue related to the decor of a toddler's room. Only in this way can parents guarantee him the right conditions for rest, which will give him strength and energy to continue learning and exploring the world. The children's bed for the house has been designed with the comfort and safety of small users in mind, so it will perfectly meet these requirements.
However, it is impossible to ignore the fact that a wooden bed for children in the shape of a house is distinguished primarily by its unique appearance, which offers many additional benefits in addition to diversifying the interior design. The house type bed will be fully satisfactory for the child, which will encourage him to go to sleep. In turn, double models are recommended for two children. The house will be appreciated by all parents who are well aware of how difficult it can be to bring a toddler to bed. However, a wooden cottage bed is not only a place to sleep! Also during the day, it will be a great base for children to play, encouraging them to spend time creatively and thus stimulating their imagination!
It is possible that you still remember your own childhood games and dreams, which often involved having your own base or a treehouse - now you get a chance to fulfill similar dreams of your child by choosing a beautiful bed in the shape of a raised house for him, which will make him feel like like a real explorer!
A unique and functional arrangement of the available space
The very form of the bed for children, i.e. the unique shape of the house, makes it very decorative. However, it is also important that it is elevated. The house offers many different possibilities of using this element in the arrangement of a children's room. The space under the bed can be filled with shelves and chests of drawers, which will provide additional storage space. Thanks to this, you can easily store all the books, toys and other treasures of your toddler - and most importantly, you do not have to sacrifice the space available in other parts of the room, which is especially important in smaller apartments, where every centimeter of free space is at a premium. For a perfect match of the bed and other furniture elements, we encourage you to supplement it with solutions available in our Funflex collection!
We perfectly understand that when choosing a bed, the most important issue for all parents is the safety of their children - that is why the houses are made with special care. We care about the solidity of workmanship and the stability of the structure of each of our furniture, and in this case we paid even more attention to this issue. Since the offered house bed is located on a raised platform, we have taken care of adding strong and stable rails, thanks to which your child will be completely safe both while sleeping and playing! And a solidly fixed ladder will allow even younger children to comfortably climb up and down from the platform without any risk!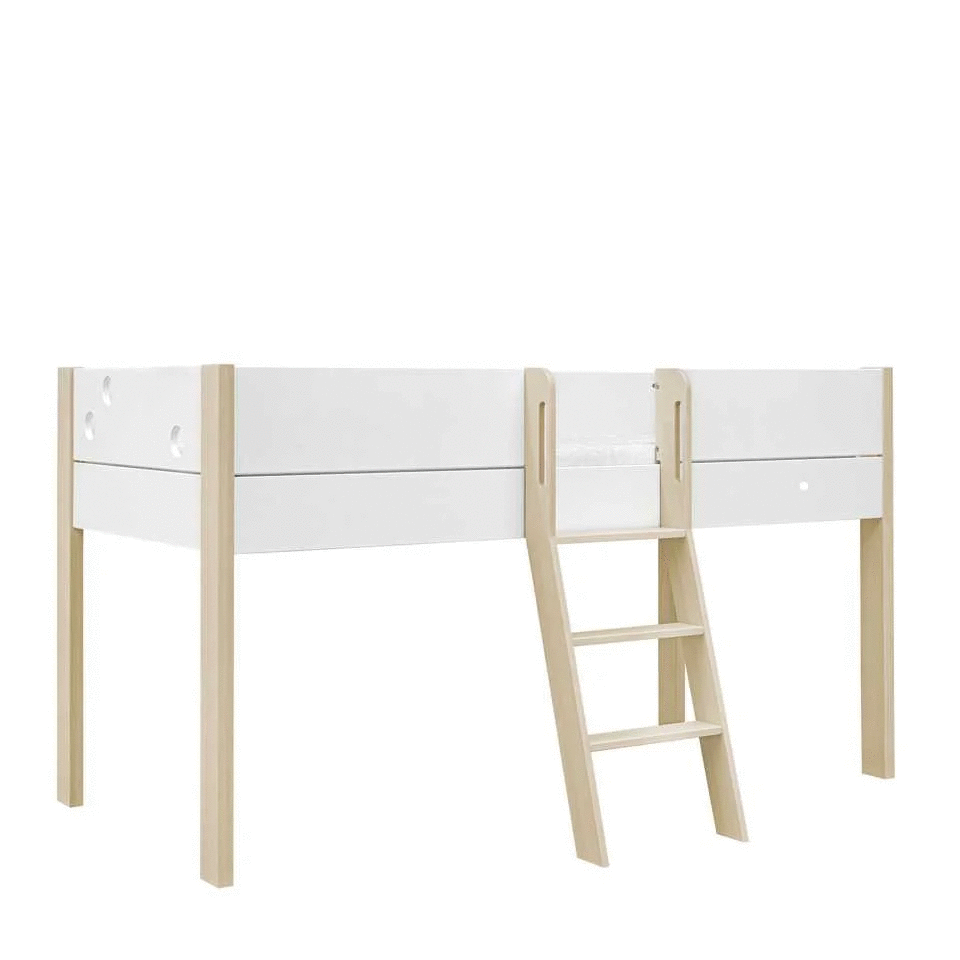 Funflex unlimited possibilities.
A wide selection of elements from the Funflex collection will allow you to arrange any space according to your and children's needs and preferences. Forget about problems with lack of space to store baby's treasures. Combine Funflex furniture and house beds that have additional space for books, clothes or children's toys - thanks to this, you will find a place for everything. You can also place the furniture anywhere else.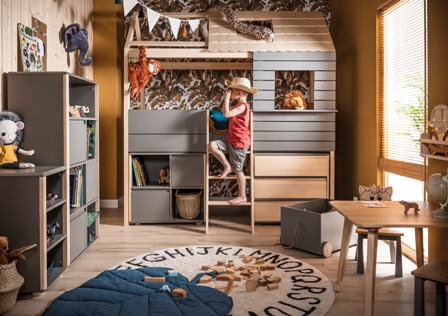 When creating our furniture, we think not only about functionality, but also about the safety and comfort of your child. That is why all our furniture is varnished with ecological water paints. Hinges and guides have a soft-close system.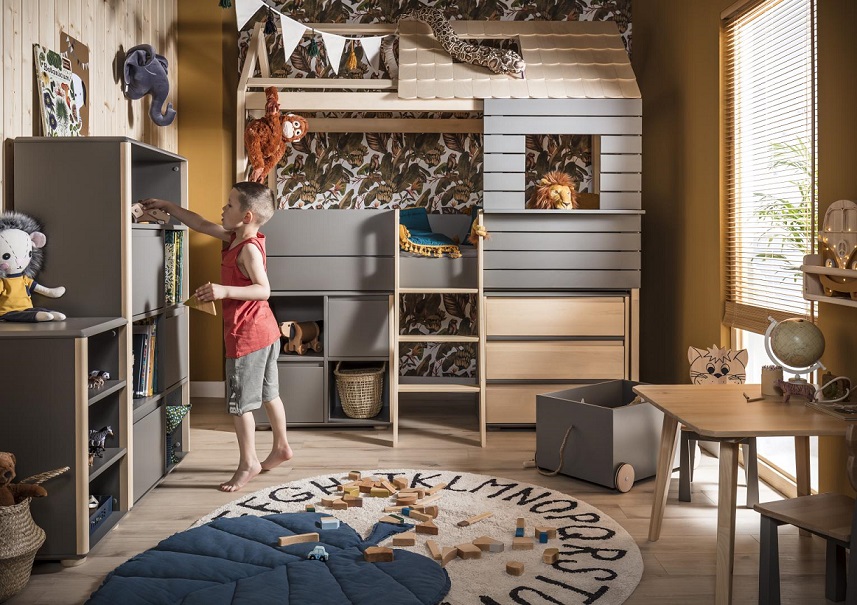 See the Funflex gallery:
A minimalist lookbook straight from our designers. Watch, be inspired, and if you have ideas or questions - call us right away!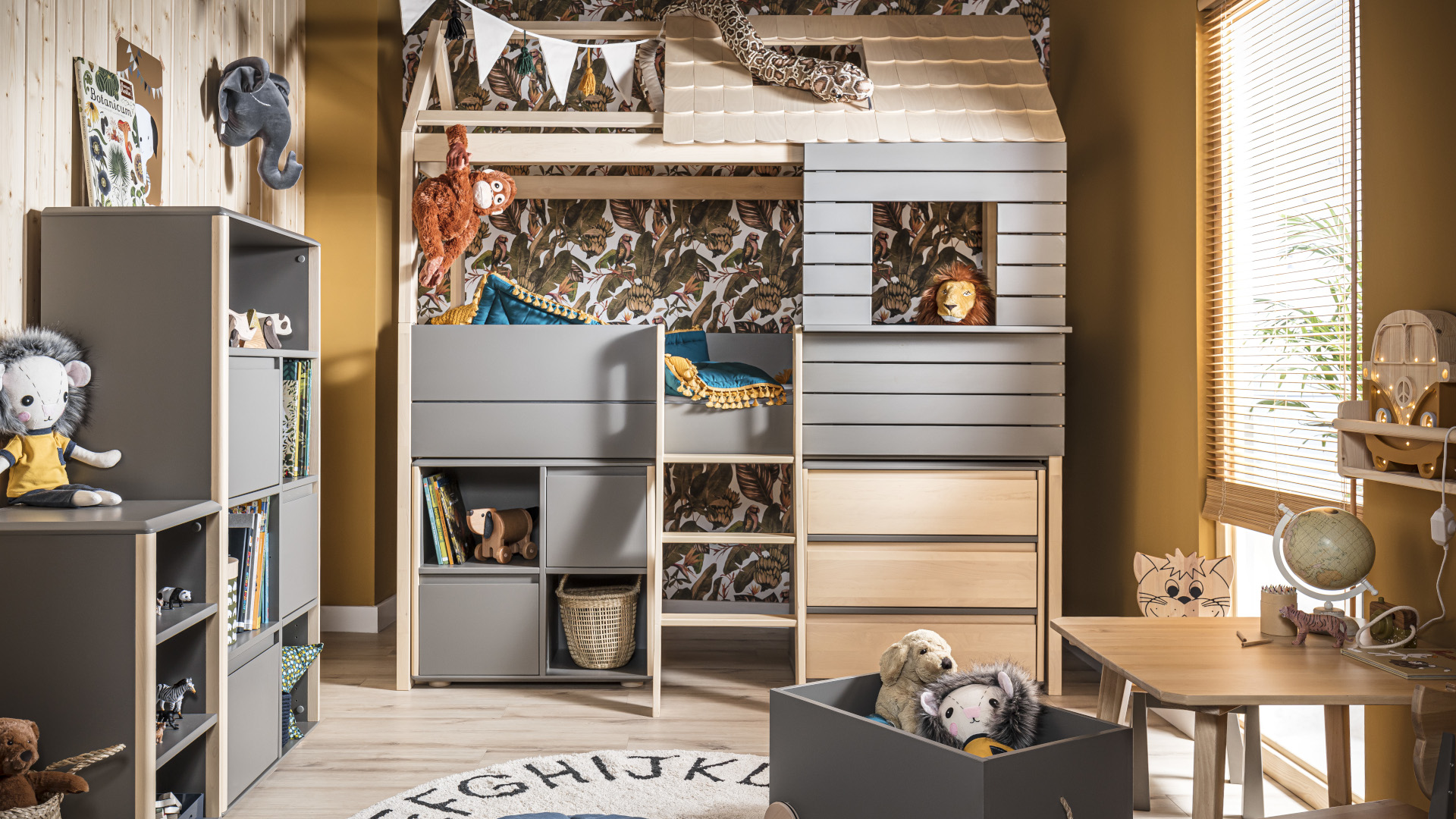 +
High bookcase with birch doors
+
Łóżko "Domek" - z daszkiem i okienkiem
+
2D wide chest of drawers with MDF fronts
+
Chest of drawers 3S low with birch fronts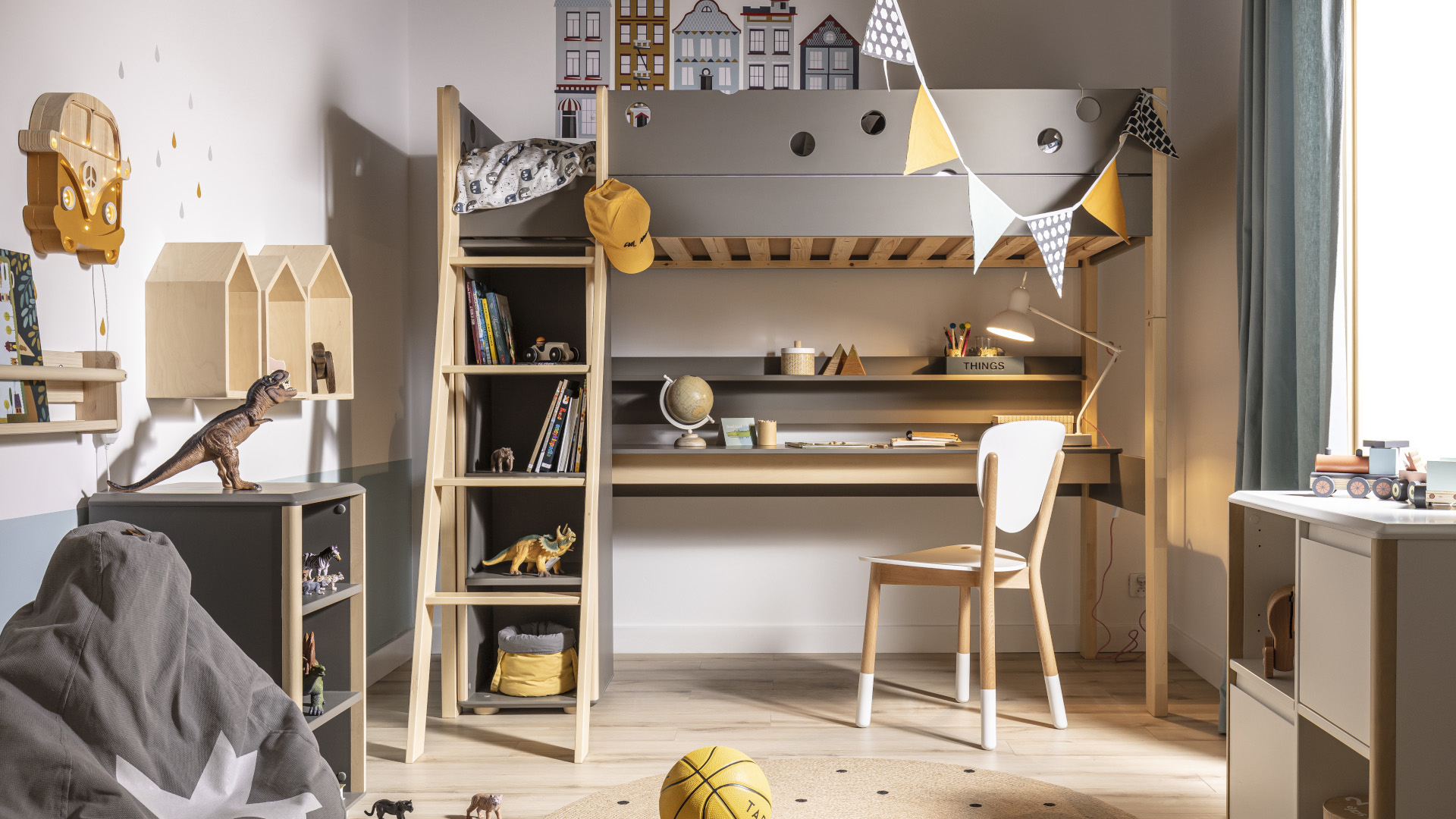 +
High bed with desk and shelf
+
2D wide chest of drawers with MDF fronts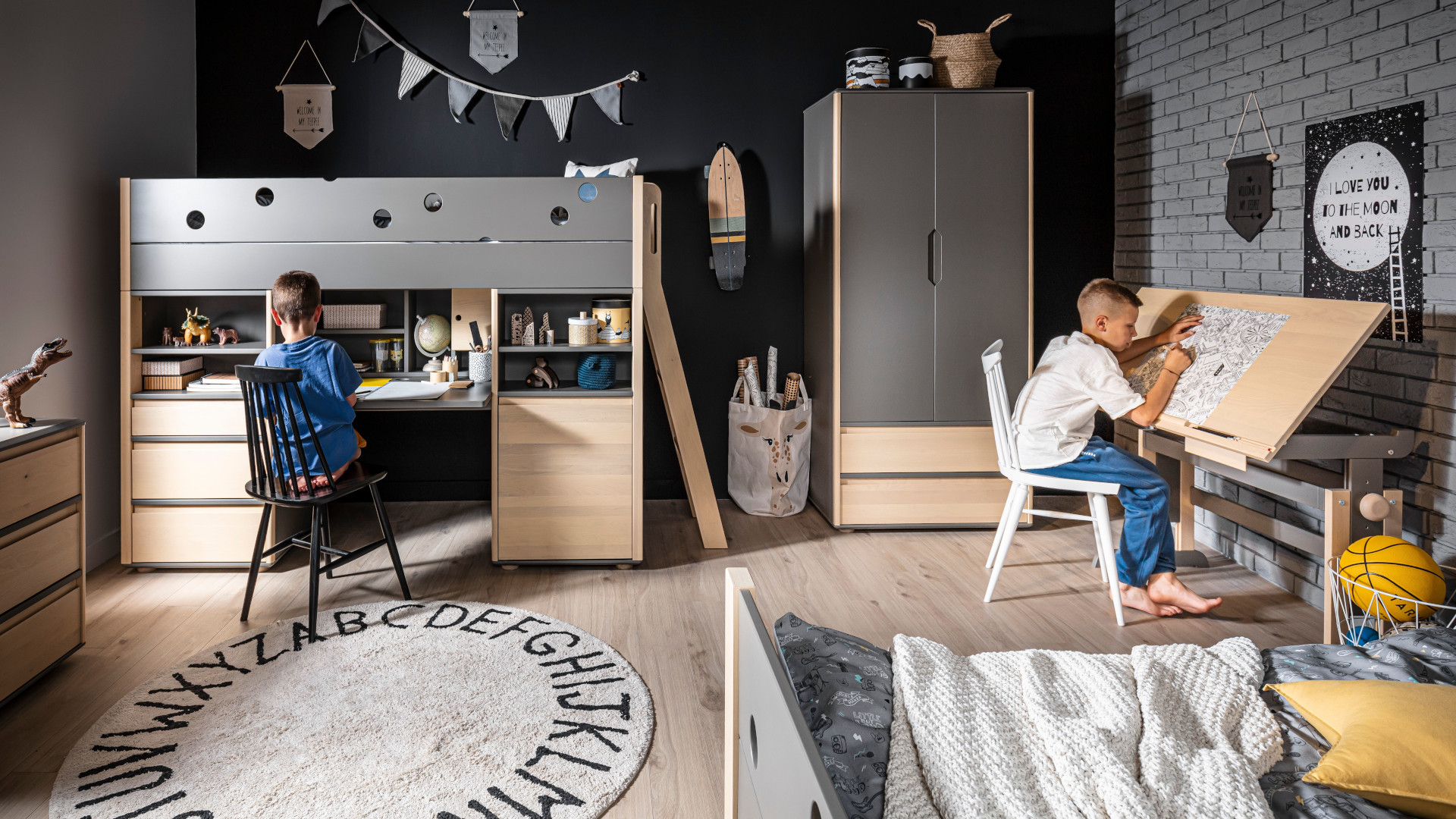 +
Chest of drawers 3S low with birch fronts
+
Raised bed with built-in desk and cabinets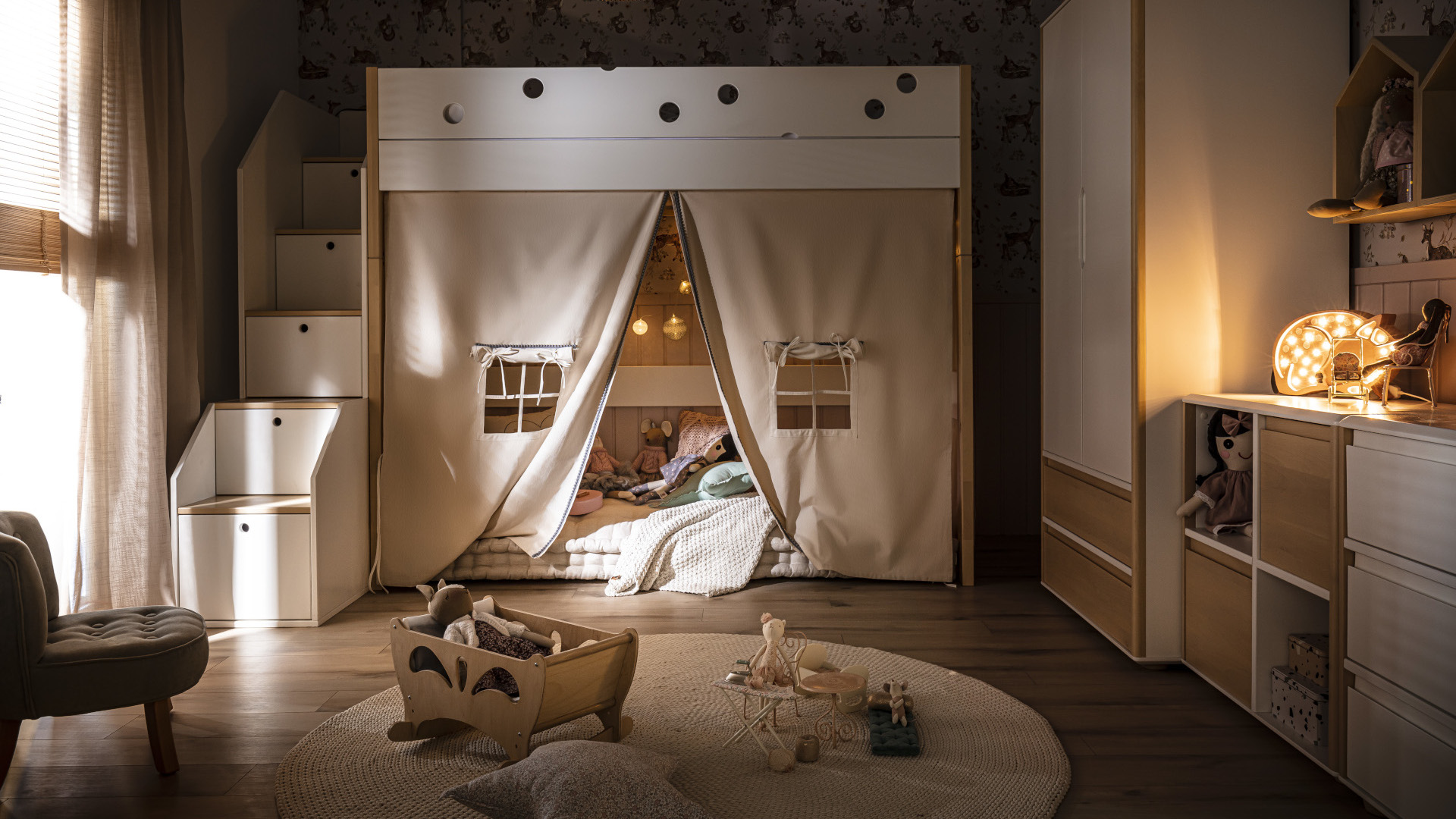 +
Łóżko wysokie ze schodami - jednoosobowe
+
Chest of drawers 2D with wide fronts birch
+
Chest of drawers 3S low with MDF fronts
Other products from the collection
Funflex
Product added successful