Funflex collection
Łóżko wysokie ze schodami – dwuosobowe
Dzięki kolekcji Funflex możesz stworzyć pokój z marzeń Twoich dzieci. Przedstawiamy drewniane piętrowe łóżko ze schodami dla dwójki dzieci, które łączą funkcjonalność i ciekawe wzornictwo. Schody, będące elementem konstrukcji, mogą być umieszczone po każdej stronie łóżka. Konstrukcja zapewnia bezpieczny i komfortowy wypoczynek dla dwójki maluchów. Łóżko piętrowe dla dzieci ze schodkami to rozwiązanie bezpieczne, ale też atrakcyjne i sprytne. To idealny sposób na oszczędność przestrzeni w pokoju. Schodki, które są częścią piętrowego łóżeczka dziecięcego, składają się ze stopni, w których ukryte są pojemne schowki. Dzięki nim można uzyskać dodatkowe miejsce na: książki, zabawki, ubranka i wszystkie skarby. Drewniane łóżka dwupiętrowe dla dzieci posiadają mocne i stabilne barierki poprawiające bezpieczeństwo Twoich pociech podczas snu i zabawy. Dziecięce łóżka piętrowe z szufladami w schodach są idealne dla dziewczynek, które lubią kryć swoje skarby. Mogą podsunąć ciekawe pomysły na zabawę także chłopcom.
Dziecięce łóżka piętrowe dostępne są w naszym sklepie na zamówienie. Występują w dwóch wariantach kolorystycznych. Ponadczasowe połączenia pozostaną w modzie, dlatego drewniane łóżka piętrowe to rozwiązanie na lata.
Choose one of the two matching mattress models for your children RESTO 90 or RESTO DUO 90.
5 500 zł
Funflex unlimited possibilities.
Szeroki wybór elementów z kolekcji Funflex pozwoli zaaranżować każdą przestrzeń zgodnie z Twoimi potrzebami i upodobaniami. Zapomnij o problemach z brakiem miejsca na przechowywanie Twoich skarbów. Książki, ubrania, zabawki – od teraz na wszystko znajdziesz miejsce. Meble możesz także postawić pod łóżkiem, uzyskując sporą przestrzeń do przechowywania gadżetów. Ciekawym rozwiązaniem są piętrowe łóżka ze schodami, w których kryją się schowki. Łóżka dostępne są na zamówienie w ofercie sklepu. Tworząc nasze meble, myślimy nie tylko o funkcjonalności, ale także o bezpieczeństwie i komforcie Twojego dziecka. Dlatego wszystkie nasze meble są lakierowane ekologicznymi farbami wodnymi. Zawiasy i prowadnice posiadają system cichego domyku.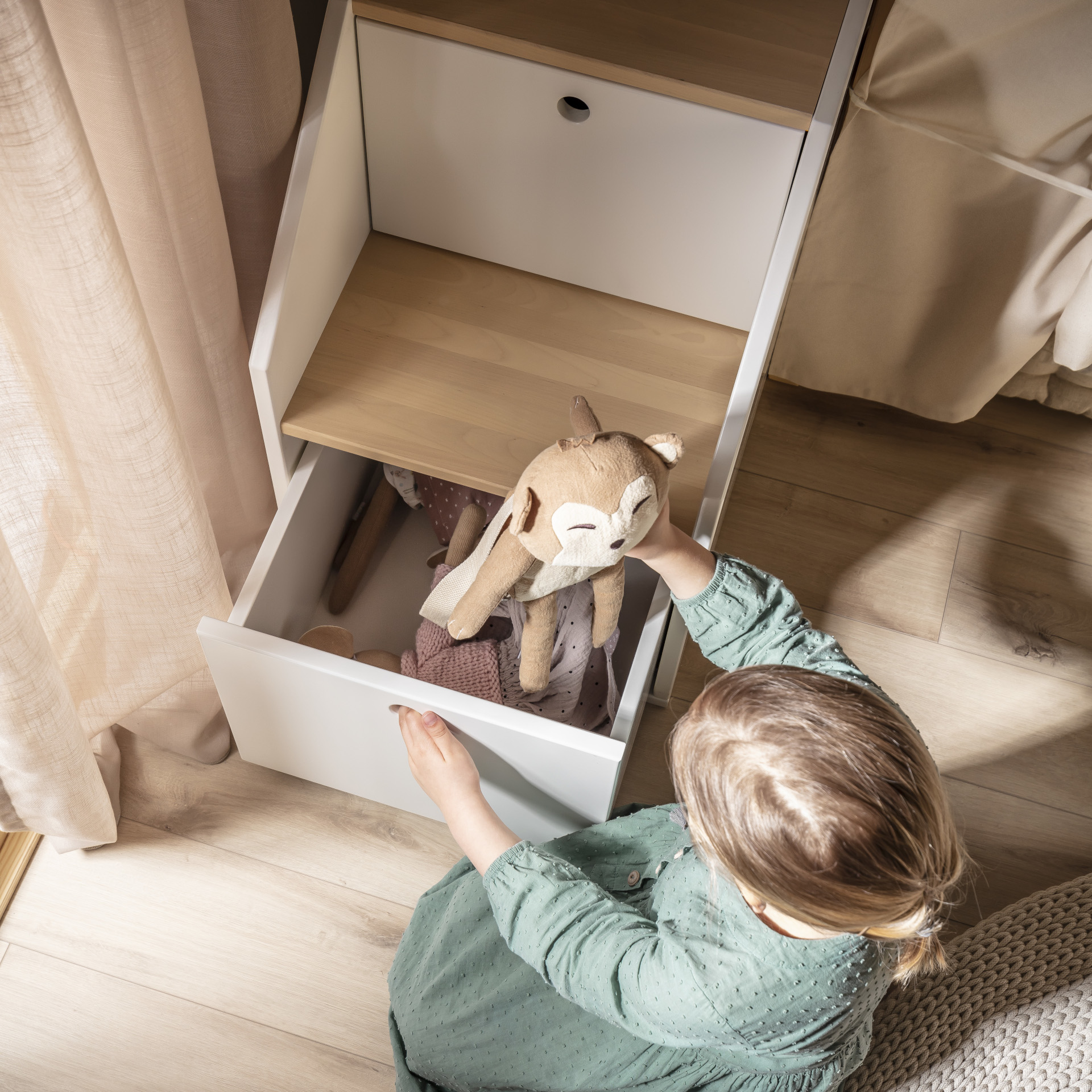 Attention!
Łóżka wysokie, górne poziomy łóżek piętrowych oraz łóżka na antresoli nie są przeznaczone dla dzieci w wieku poniżej 6 lat, z uwagi na ryzyko obrażeń na skutek wypadnięcia.
Maksymalne obciążenie oznacza ciężar statyczny, innymi słowy jest to obciążenie, które wytrzymuje łóżko, gdy na nim leżysz lub siedzisz.
Load: 100 kg
See the Funflex gallery:
Our lookbook shows only some of the hundreds of possibilities offered by Funflex furniture. Use them whenever you want: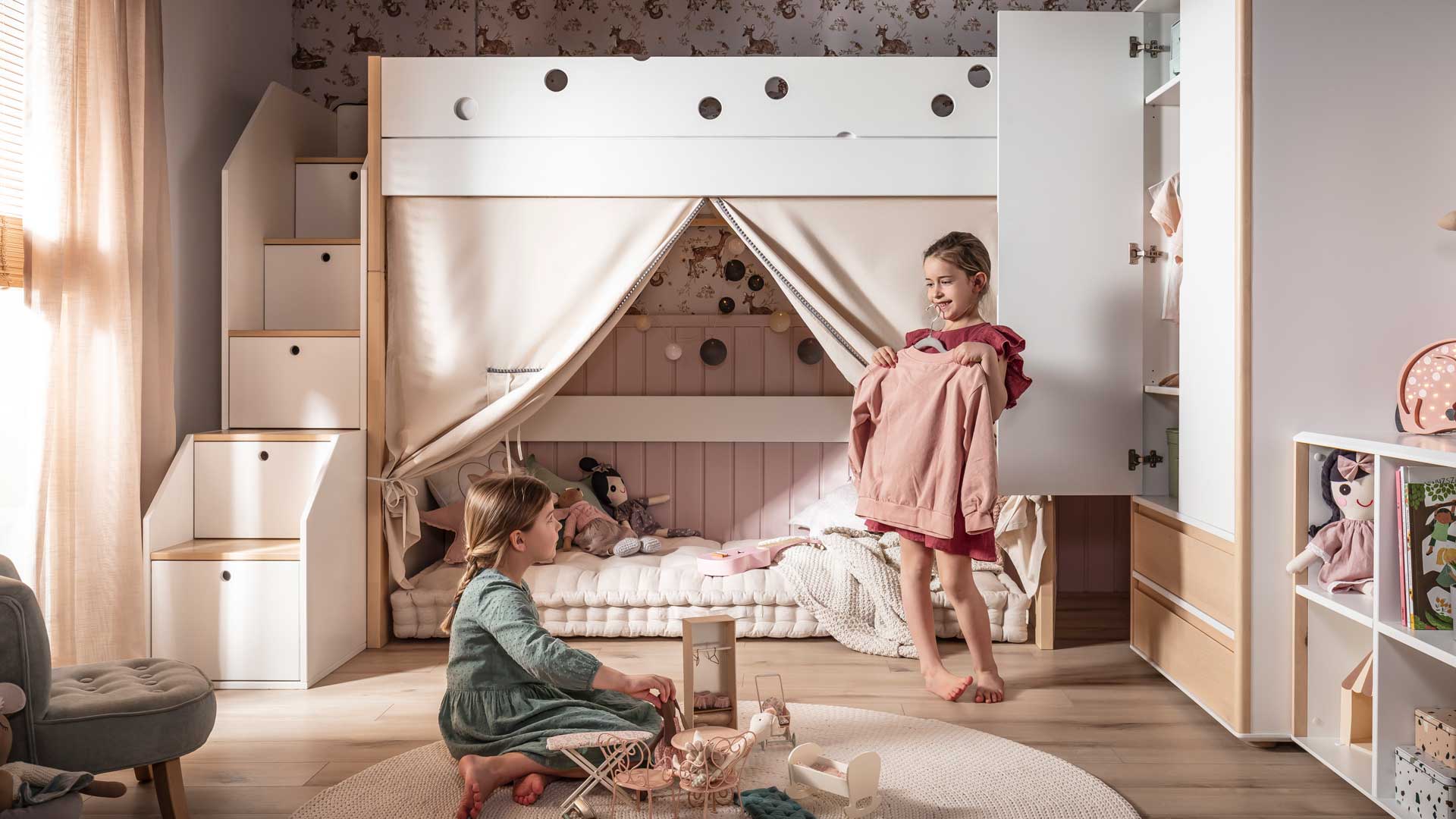 +
Łóżko wysokie ze schodami - jednoosobowe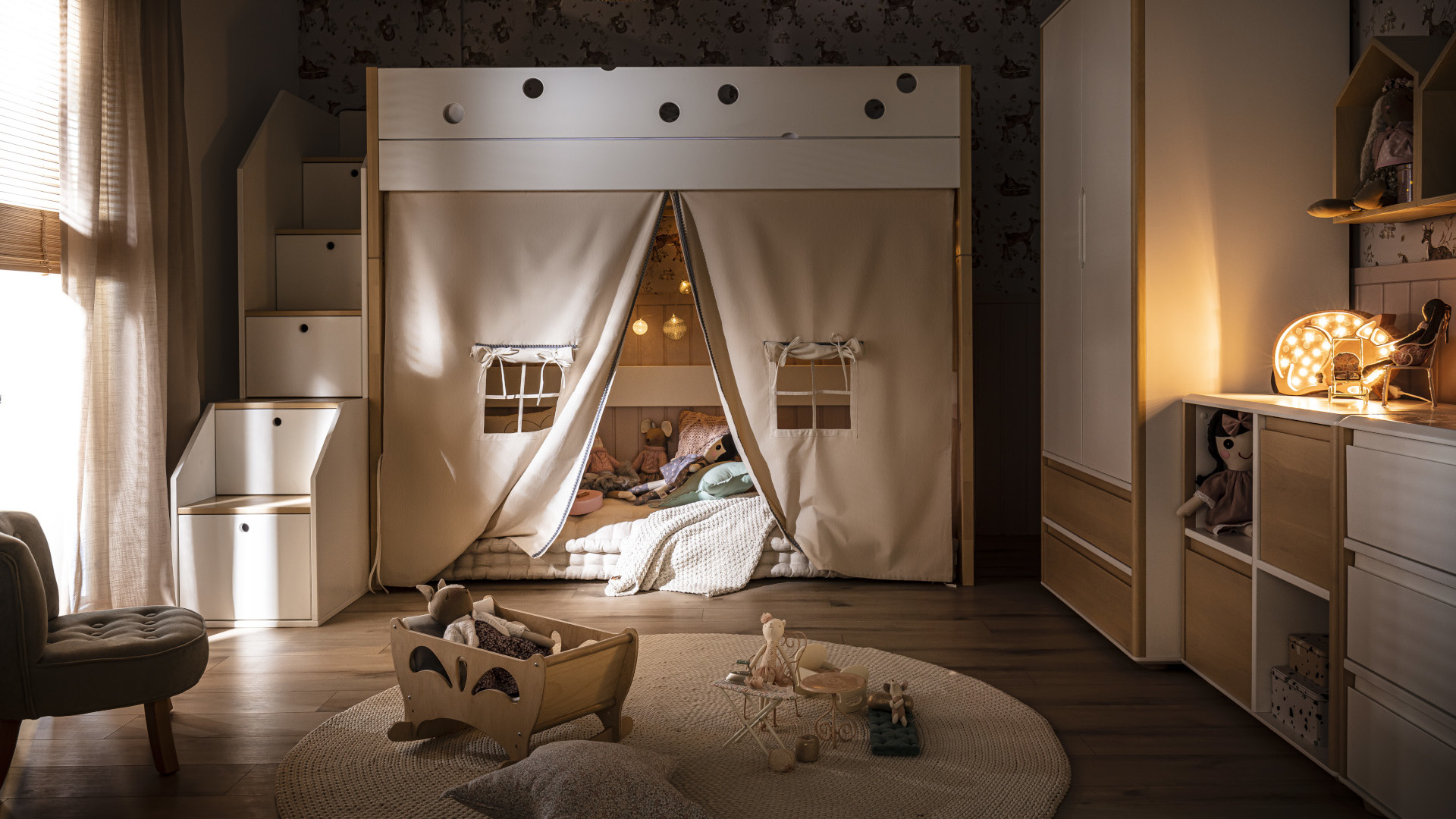 +
Łóżko wysokie ze schodami - jednoosobowe
+
House-shaped wall shelf - IVORO
+
Chest of drawers 2D with wide fronts birch
+
Chest of drawers 3S low with MDF fronts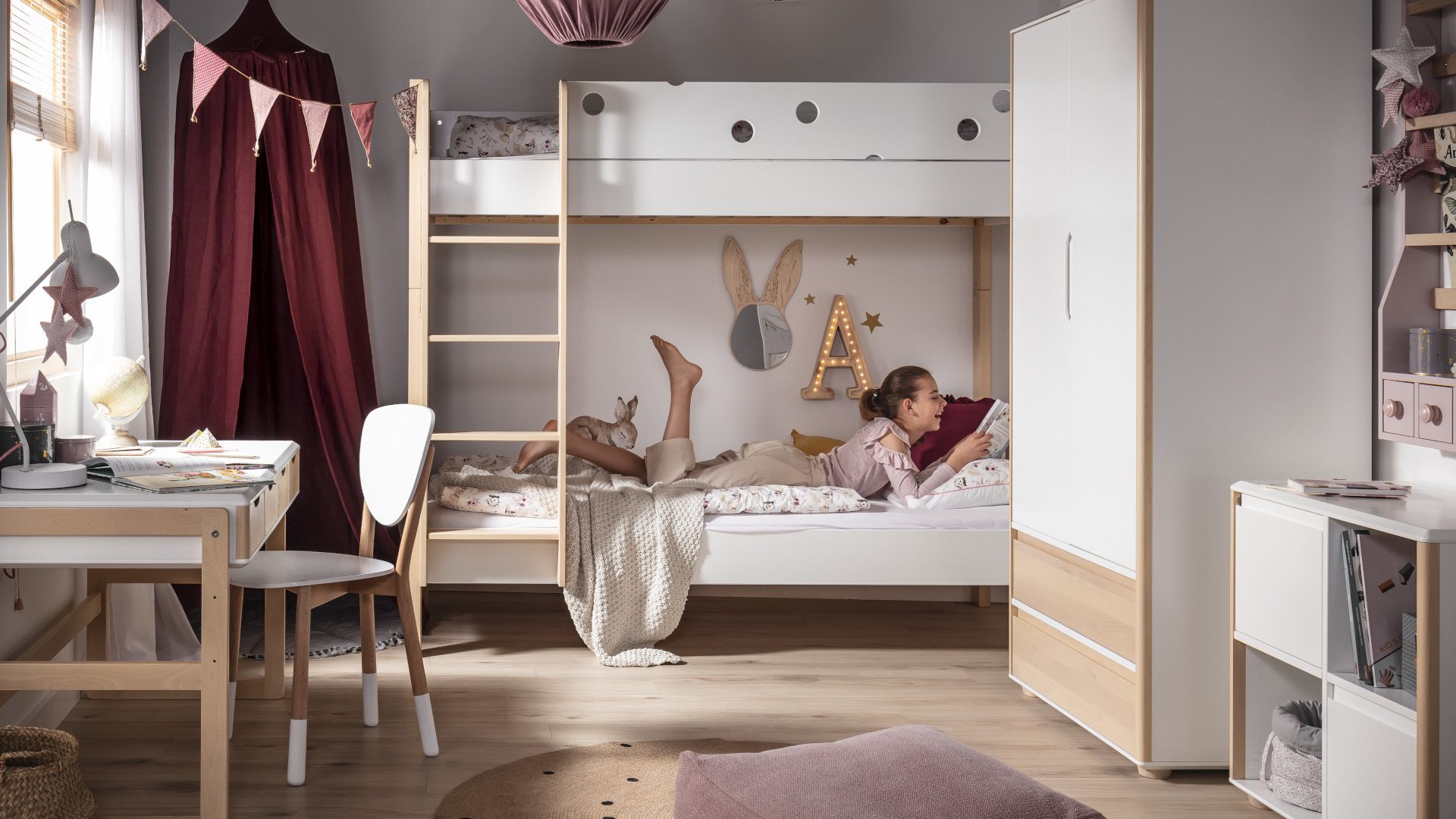 +
2D wide chest of drawers with MDF fronts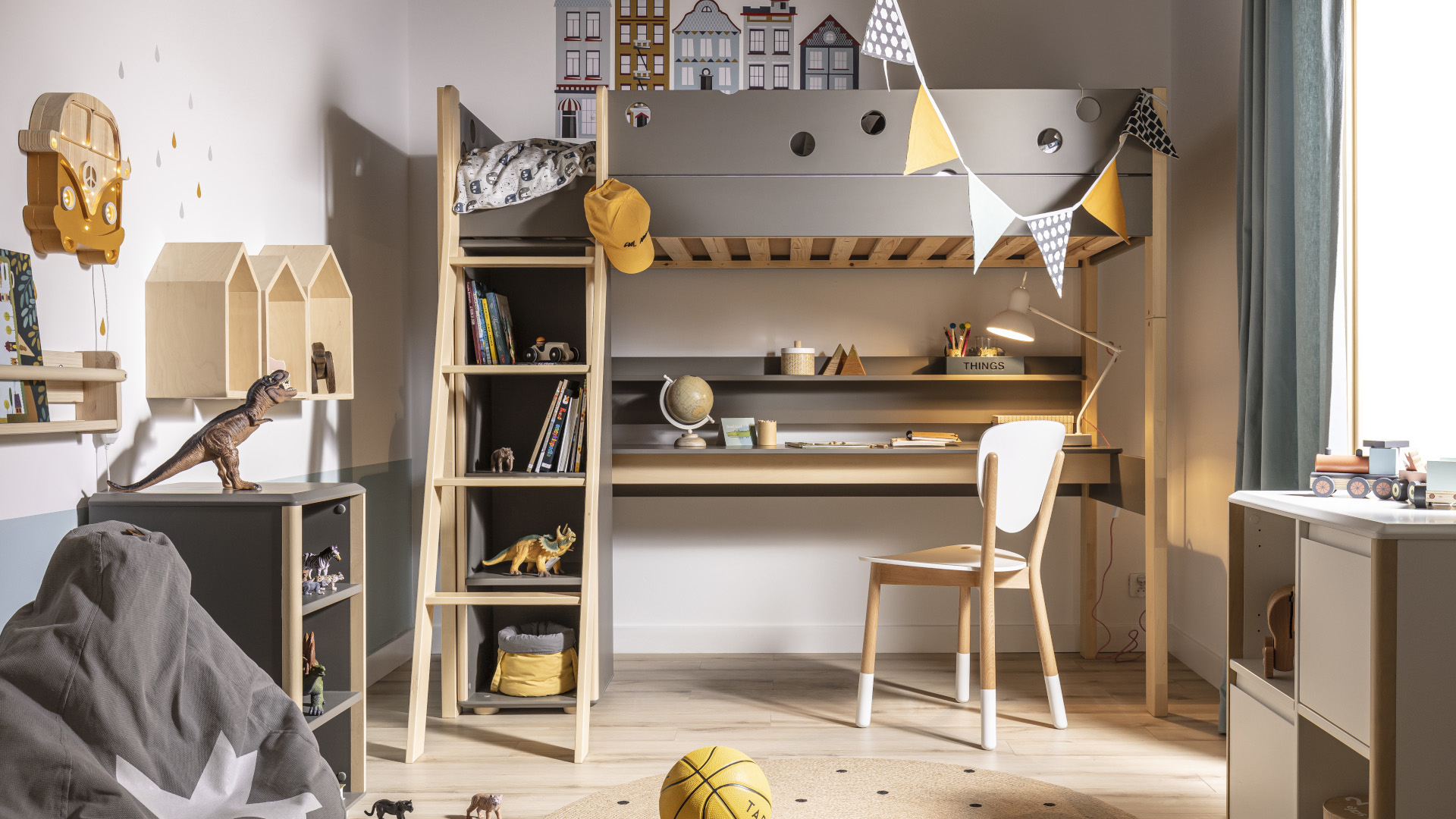 +
High bed with desk and shelf
+
House-shaped wall shelf - IVORO
+
2D wide chest of drawers with MDF fronts
Product added successful