Stella collection
Single bed 90 cm
Drewniane łóżko, które idealnie wpasuje się w pokój dziecięcy w każdym stylu. Panel przedni oraz zagłówek  zostały ozdobione wycięciem w kształcie gwiazdki, nadając łóżku klasycznej elegancji. Konstrukcja została wykonana z drewna sosnowego, zapewniając bezpieczny i komfortowy wypoczynek dla Twojego dziecka.  Łóżko zostało polakierowanie przyjaznymi dla dziecka i środowiska lakierami wodnymi. Zawarte w nim drewno pochodzi z dobrze zarządzanych lasów.
If you need additional sleeping or storage space, we recommend choosing a dedicated drawer.
Przy zakupie łóżka wraz z materacem otrzymasz zniżkę 10% na materac.
Czas realizacji: 6-8 tygodni
1 230 zł
Stella is the collection most often chosen by older girls. A beautiful, classic collection where simple forms have been enriched with a star element. Now you can reach for the stars, starting with the stars from the Stella collection.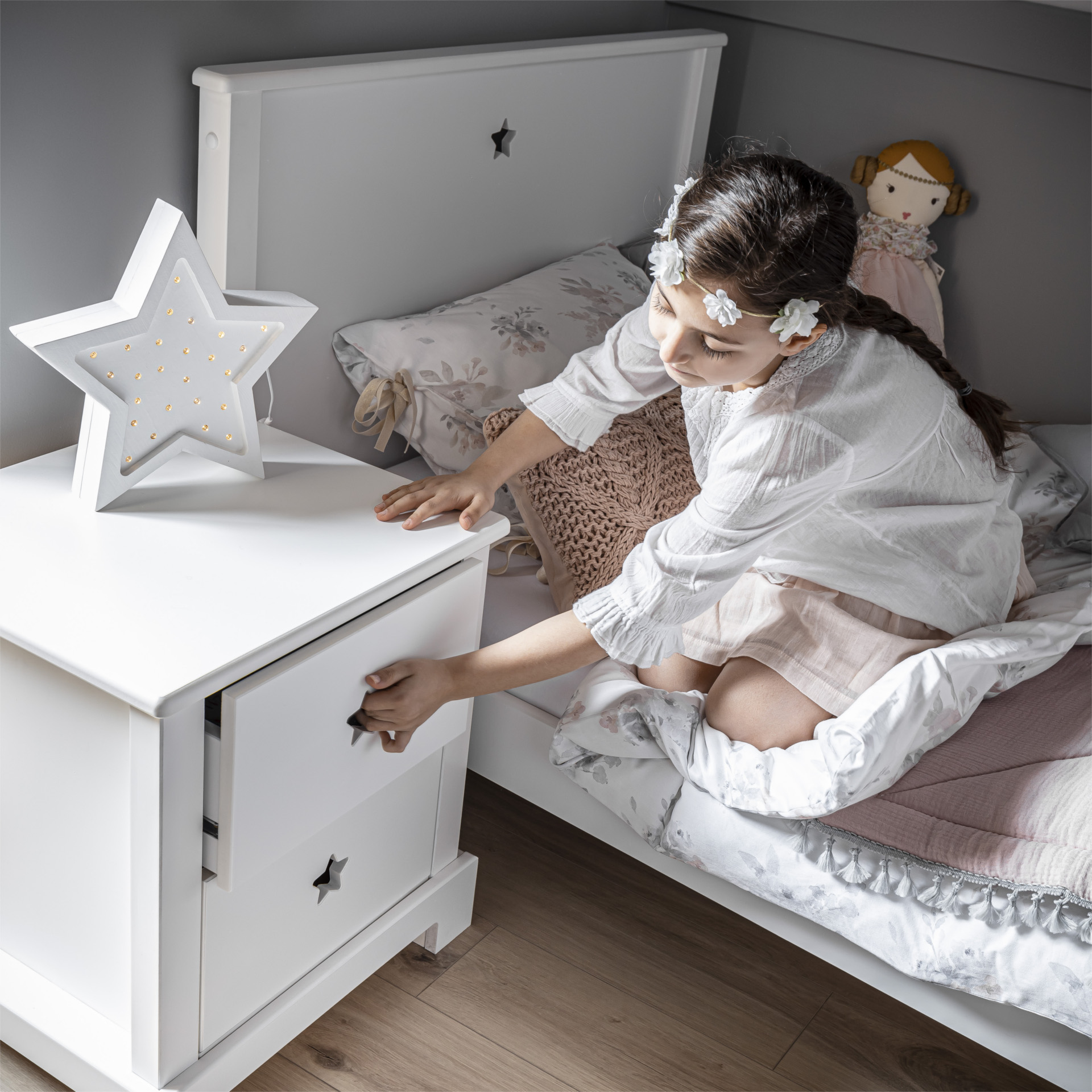 Stella collection
A simple and elegant collection in the form of a favorite among children and theirs
we have white that will work in every child's room. With Stella
You will rest in a space that is friendly to you, and when it's time to have fun, you will definitely have creative ideas.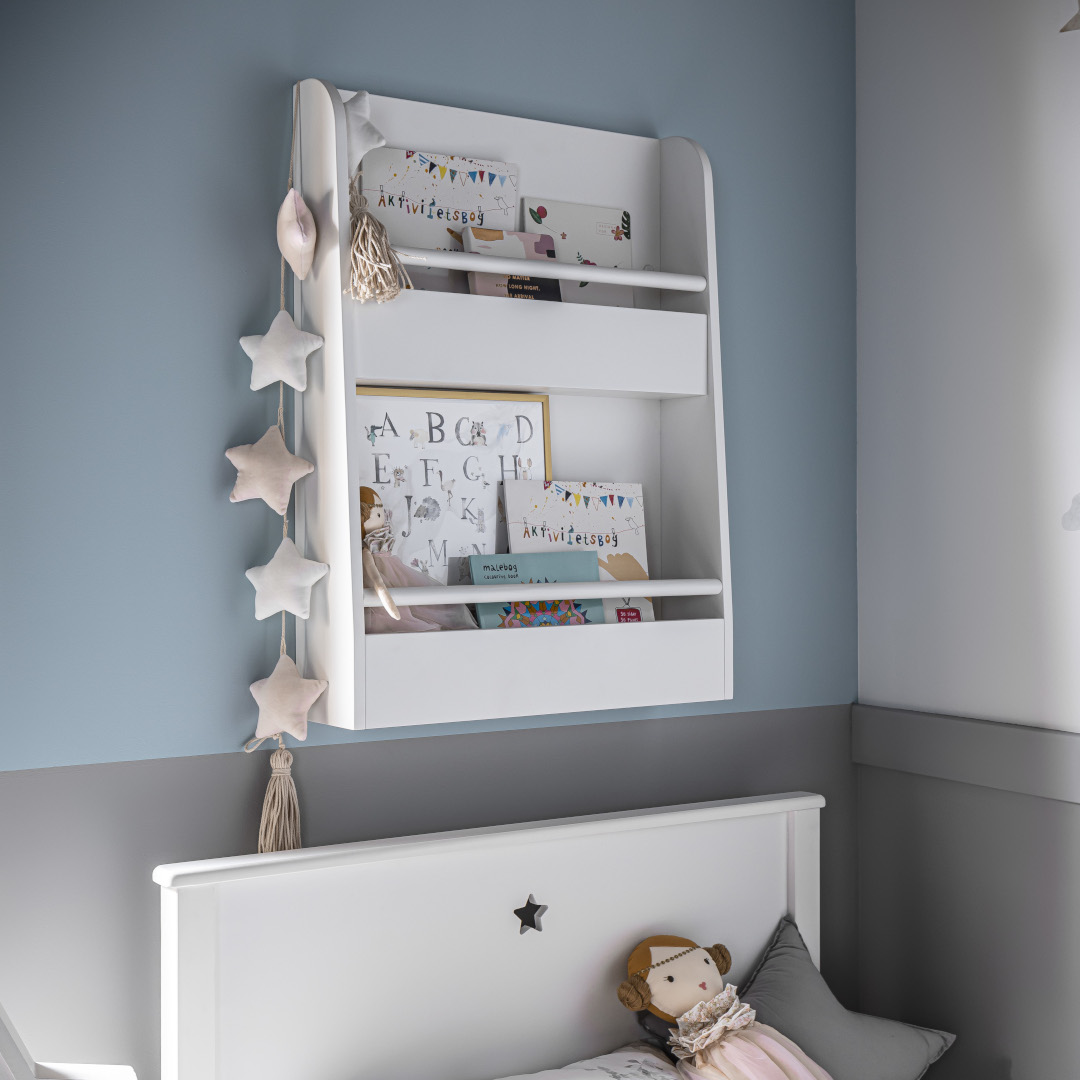 Diament Meblarstwa 2020
Konkurs "Diament Meblarstwa" organizowany jest od 2006 r.
Ma na celu wyłonienie najlepszych produktów w branży meblarskiej i wyposażenia wnętrz pod względem wzornictwa, technologii, innowacyjności oraz funkcjonalności. W edycji 2020, nasza kolekcja Stella została uhonorowana nagrodą w kategorii: Meble dziecięce i młodzieżowe
Stella – kolekcja, którą najlepiej zdefiniuje tylko kilka słów – piękno kryje się w prostocie. Niezobowiązująca, ponadczasowa forma sprawia, że meble będą idealne do każdego dziecięcego pokoju. Meble dedykowane są zarówno młodszym dzieciom jak i młodzieży.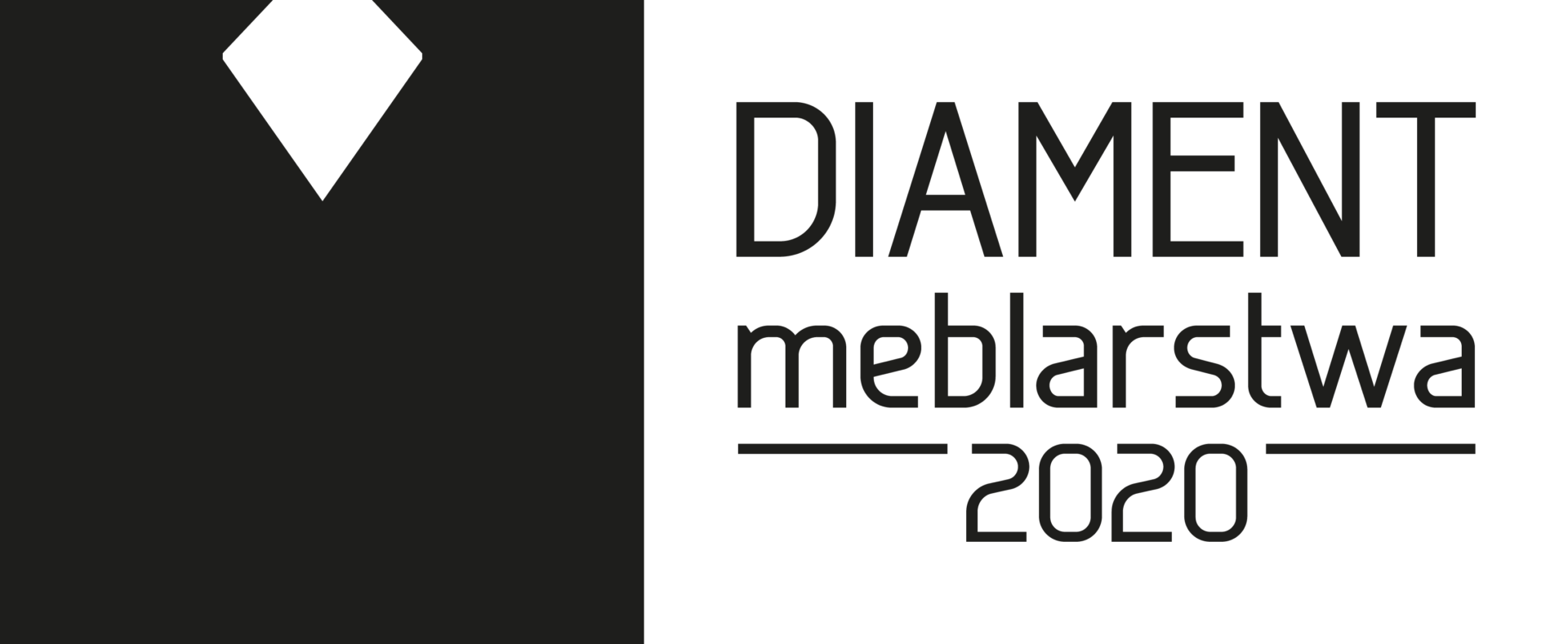 See the Stella gallery:
Get inspired by ideas from our designers. Reach the stars with the Stella collection ...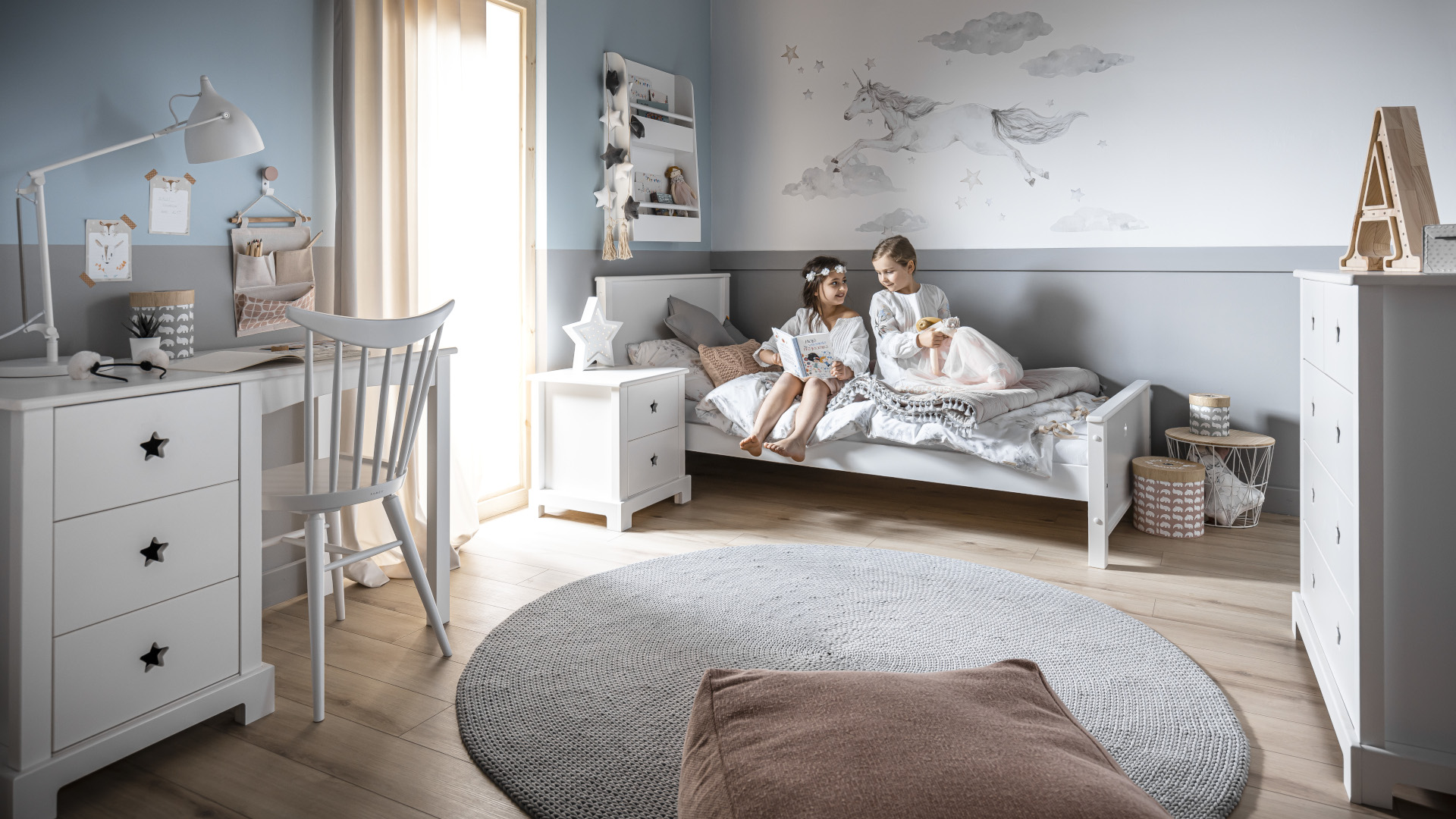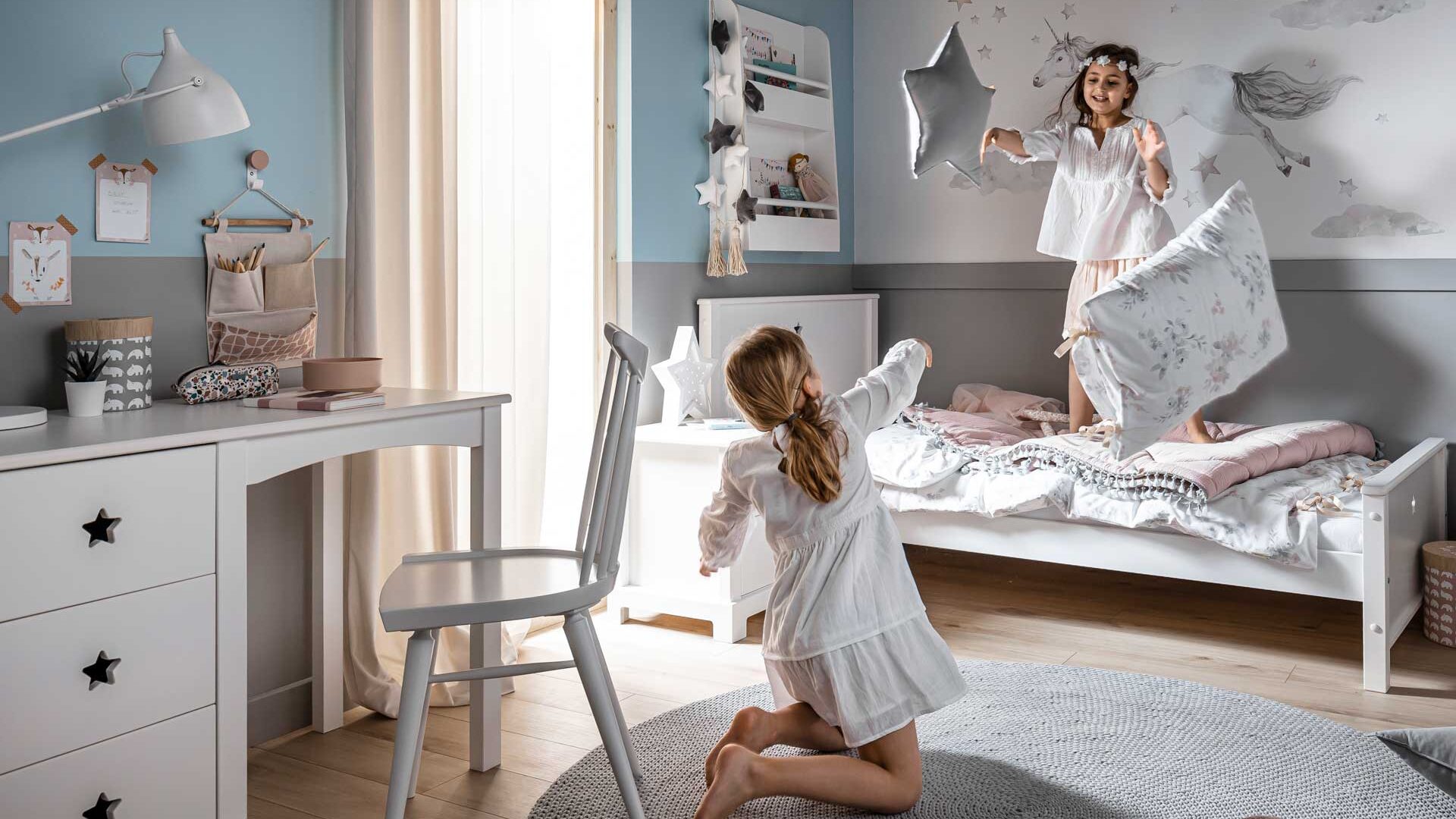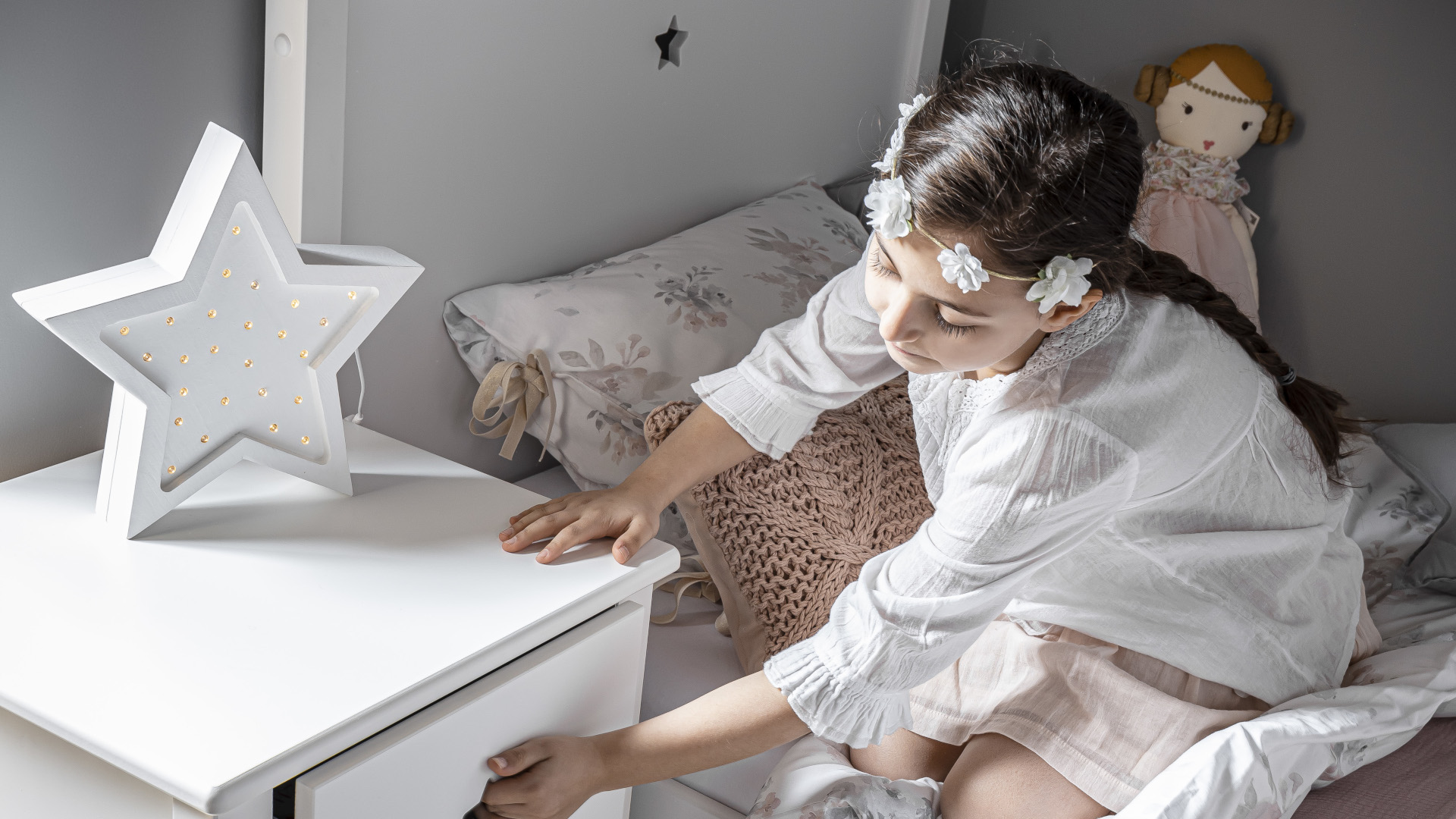 Other products from the collection
Stella
Product added successful