Stella collection
Single bed 90 cm
A wooden bed that will fit perfectly into a child's room in any style. The front panel and headrest are decorated with a star-shaped cutout, giving the bed a classic elegance. The structure is made of pine wood, ensuring a safe and comfortable rest for your child. The bed has been varnished with child-friendly and environmentally friendly water-based varnishes. The wood it contains comes from well-managed forests. We guarantee it with an FSC certificate.
If you need additional sleeping or storage space, we recommend choosing a dedicated drawer.
Czas realizacji: 6-8 tygodni
1 230 zł
Stella is the collection most often chosen by older girls. A beautiful, classic collection where simple forms have been enriched with a star element. Now you can reach for the stars, starting with the stars from the Stella collection.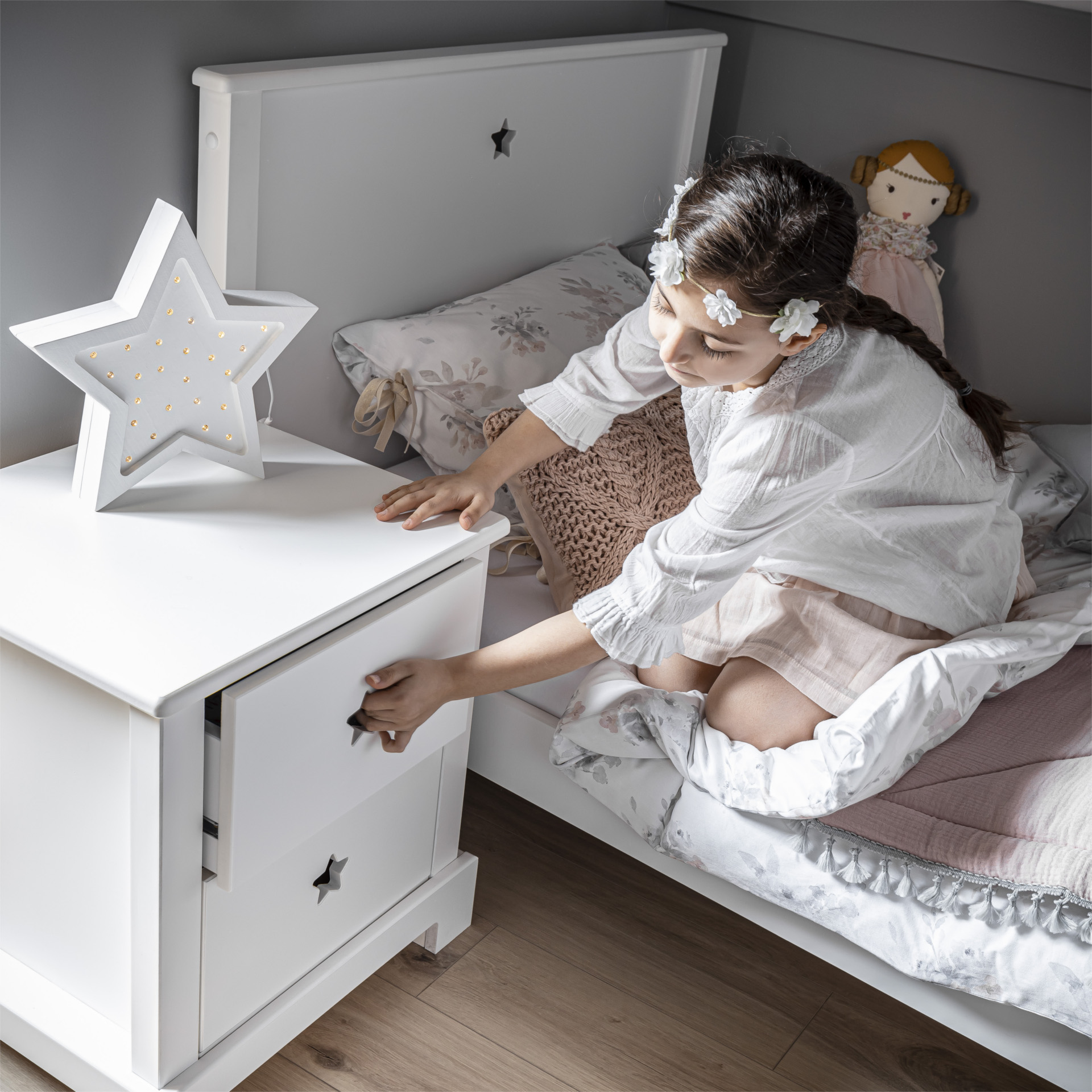 Stella collection
A simple and elegant collection in the form of a favorite among children and theirs
we have white that will work in every child's room. With Stella
You will rest in a space that is friendly to you, and when it's time to have fun, you will definitely have creative ideas.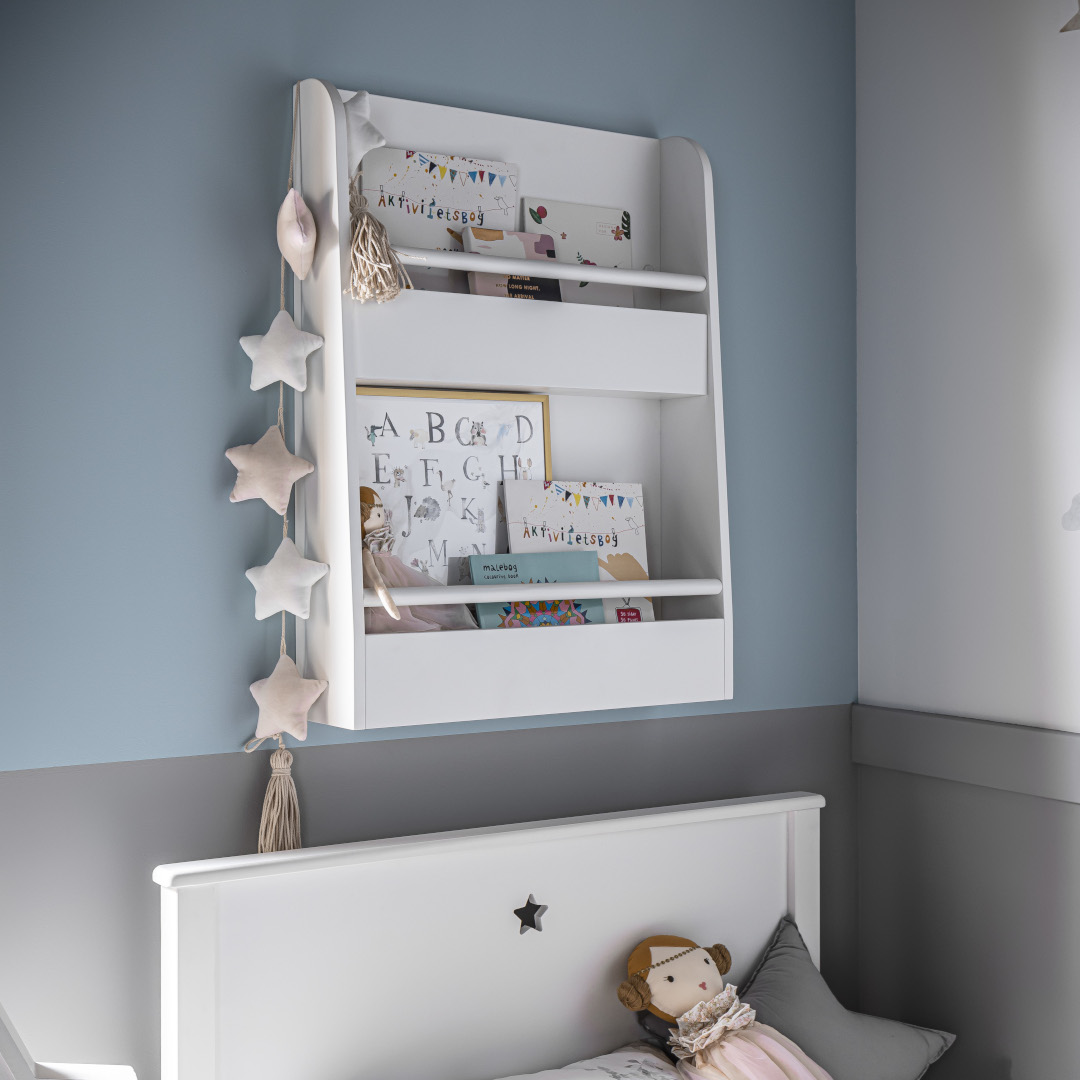 Diament Meblarstwa 2020
Konkurs "Diament Meblarstwa" organizowany jest od 2006 r.
Ma na celu wyłonienie najlepszych produktów w branży meblarskiej i wyposażenia wnętrz pod względem wzornictwa, technologii, innowacyjności oraz funkcjonalności. W edycji 2020, nasza kolekcja Stella została uhonorowana nagrodą w kategorii: Meble dziecięce i młodzieżowe
Stella – kolekcja, którą najlepiej zdefiniuje tylko kilka słów – piękno kryje się w prostocie. Niezobowiązująca, ponadczasowa forma sprawia, że meble będą idealne do każdego dziecięcego pokoju. Meble dedykowane są zarówno młodszym dzieciom jak i młodzieży.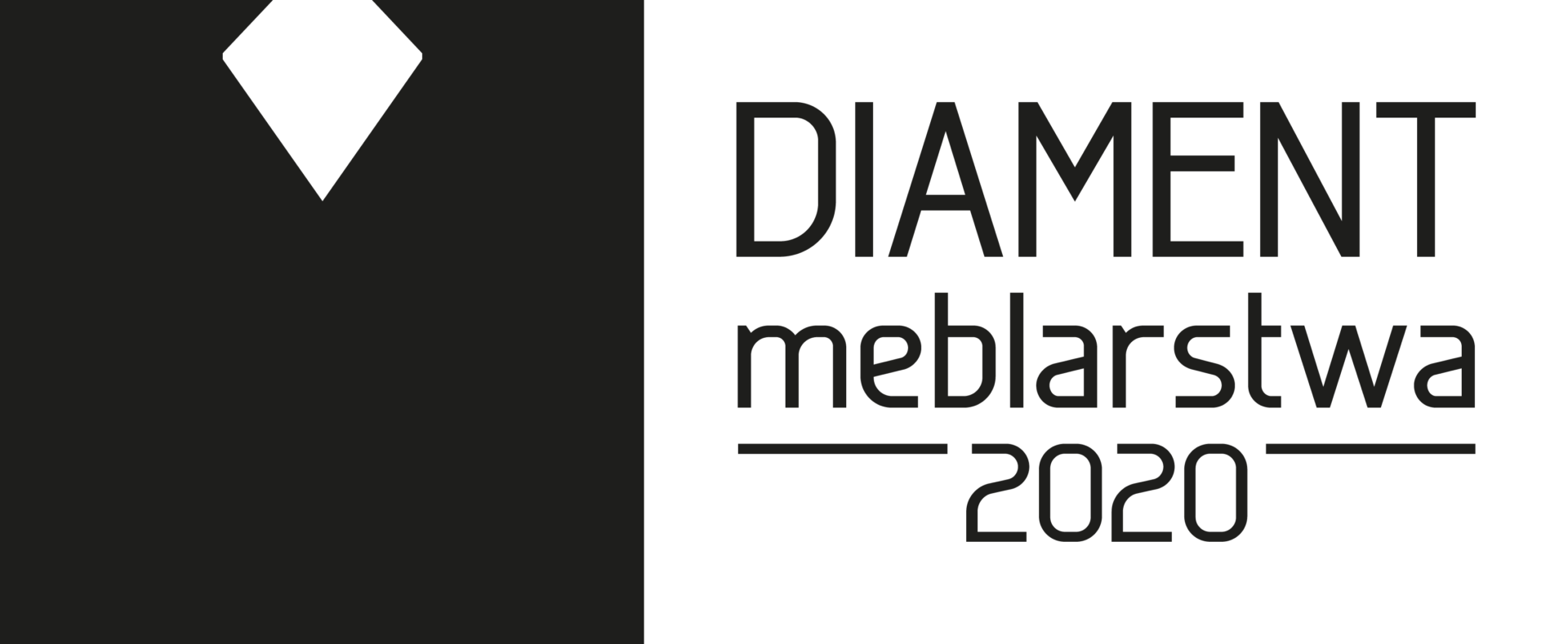 See the Stella gallery:
Get inspired by ideas from our designers. Reach the stars with the Stella collection ...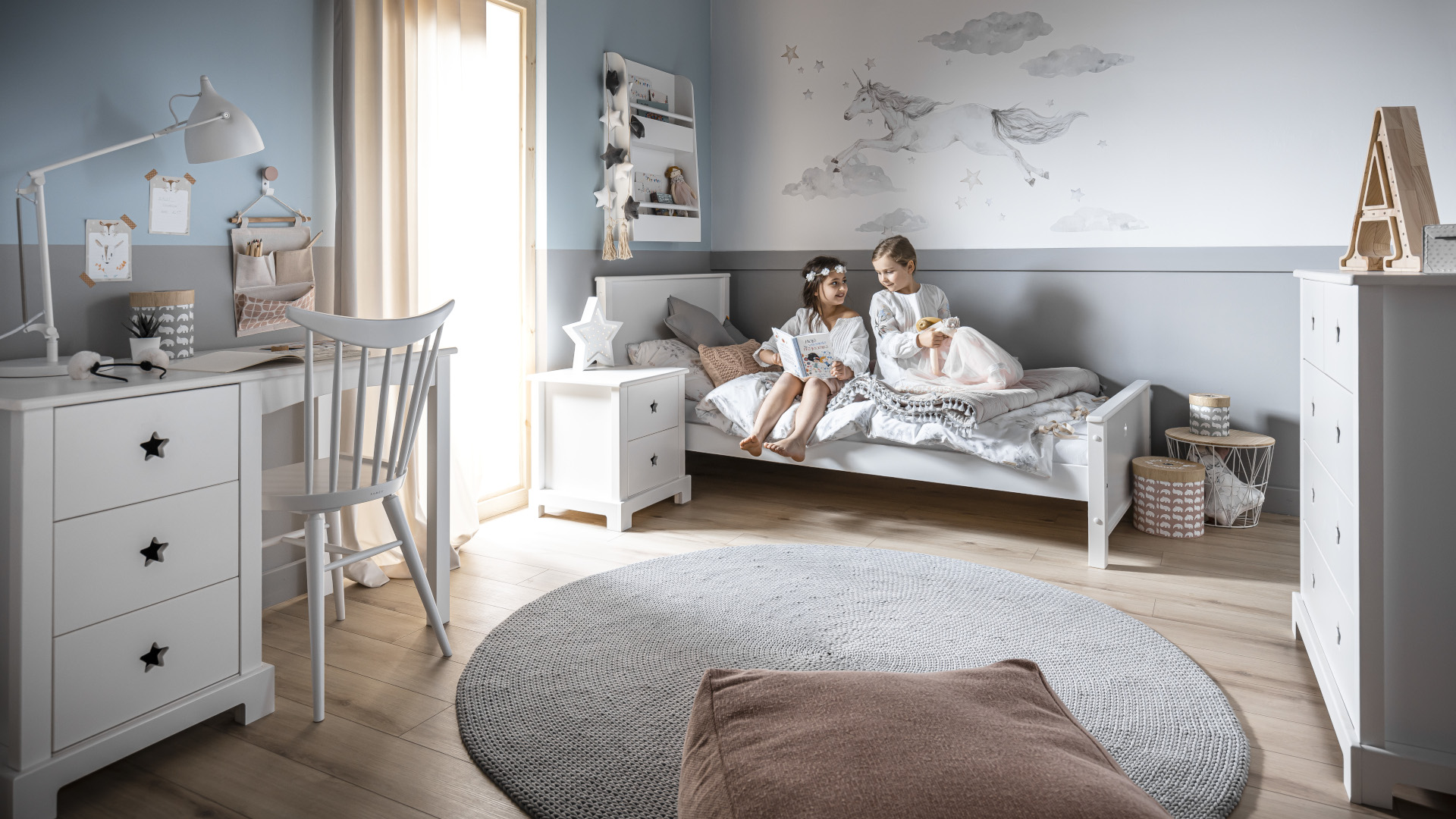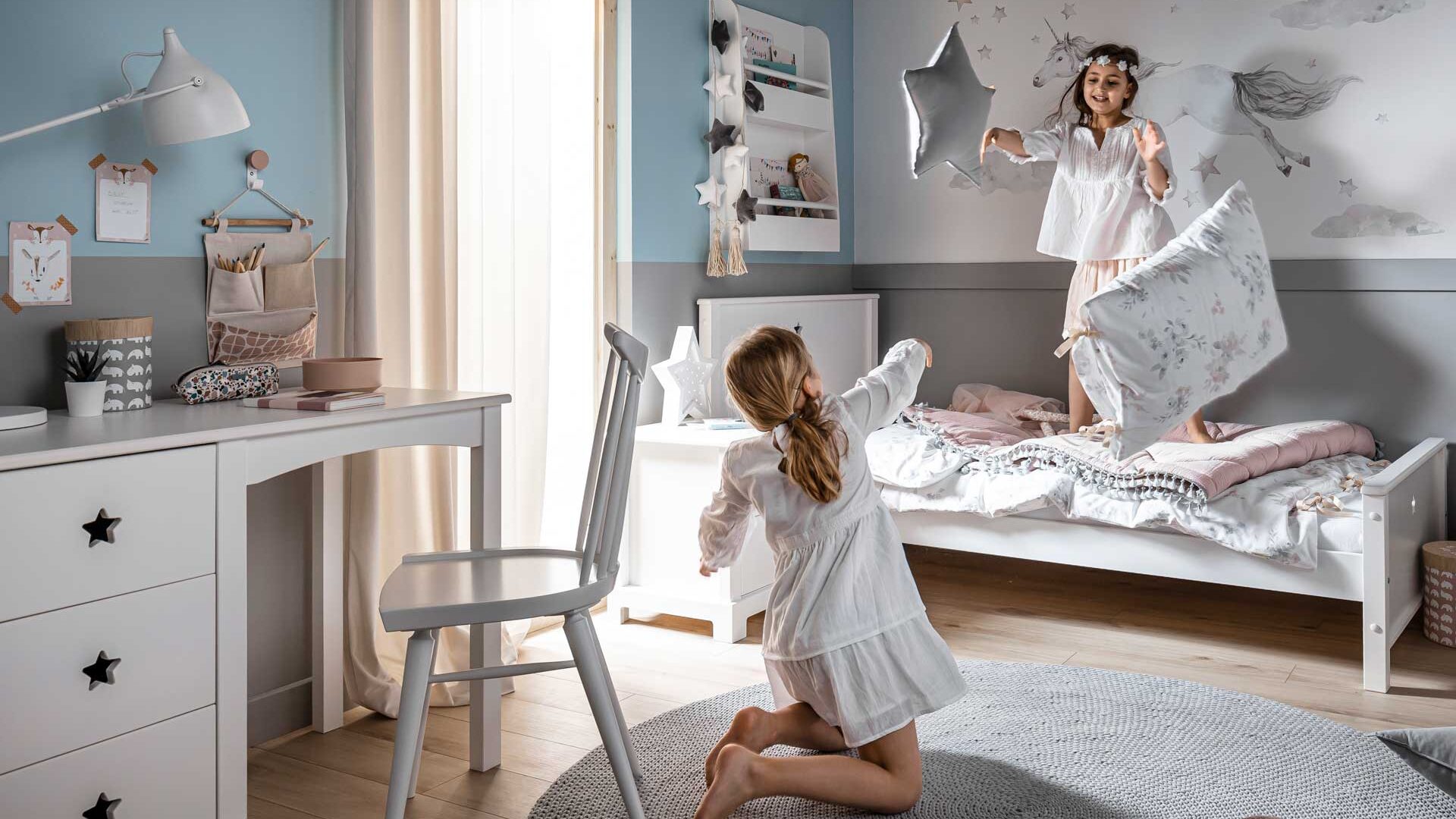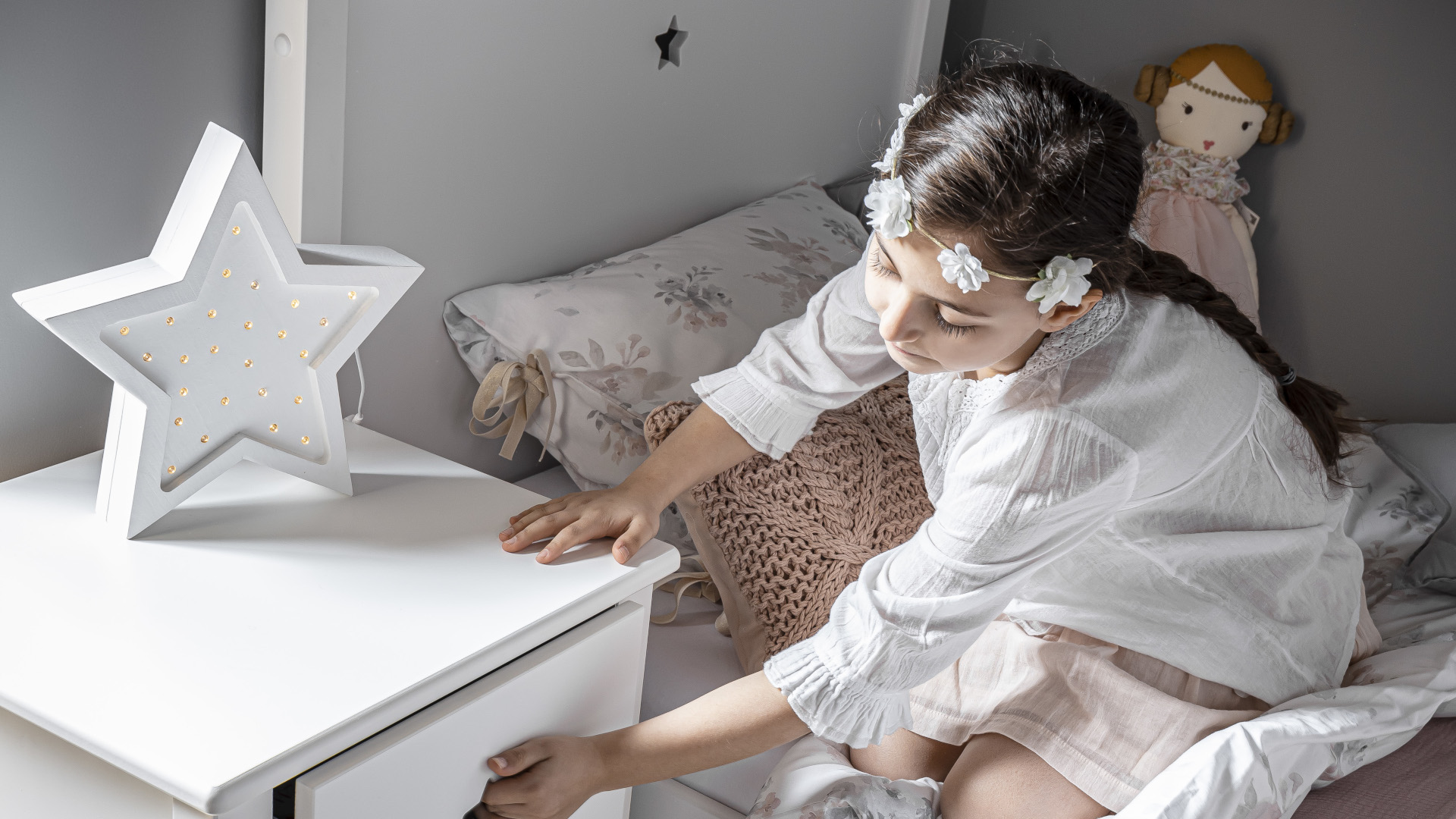 Other products from the collection
Stella
Product added successful