Funflex collection
Kontenerek pod biurko
Jeśli potrzebujesz dodatkowego miejsca na przybory szkolne Twojego dziecka, kontenerek pod biurko będzie idealnym rozwiązaniem.
Trzy pojemne szuflady pomieszczą wszystko czego Twoje dziecko potrzebuje do zabawy i nauki. Zastosowaliśmy konstrukcję z drewna brzozowego, którą idealnie komponuje się z białymi (lub szarymi) elementami.
Kontenerek idealnie sprawdzi się również jako stolik nocny.
Czas realizacji: 6-8 tygodni
1 490 zł
Przestrzeń do nauki to bardzo ważna cześć pokoju dziecka. Aby była w pełni funkcjonalna oprócz wygodnego biurka, konieczne jest stworzenie miejsca do przechowywania.
Kredki, farby, zeszyty i inne artykuły szkolne muszą mieć swoje miejsce, najlepiej w zasięgu ręki dziecka. Dlatego stworzyliśmy kontenerek pod biurko, które spełnia wszystkie wymagania.
3 pojemne szuflady, uniwersalny design, będzie doskonałym uzupełnieniem dla biurka Funflex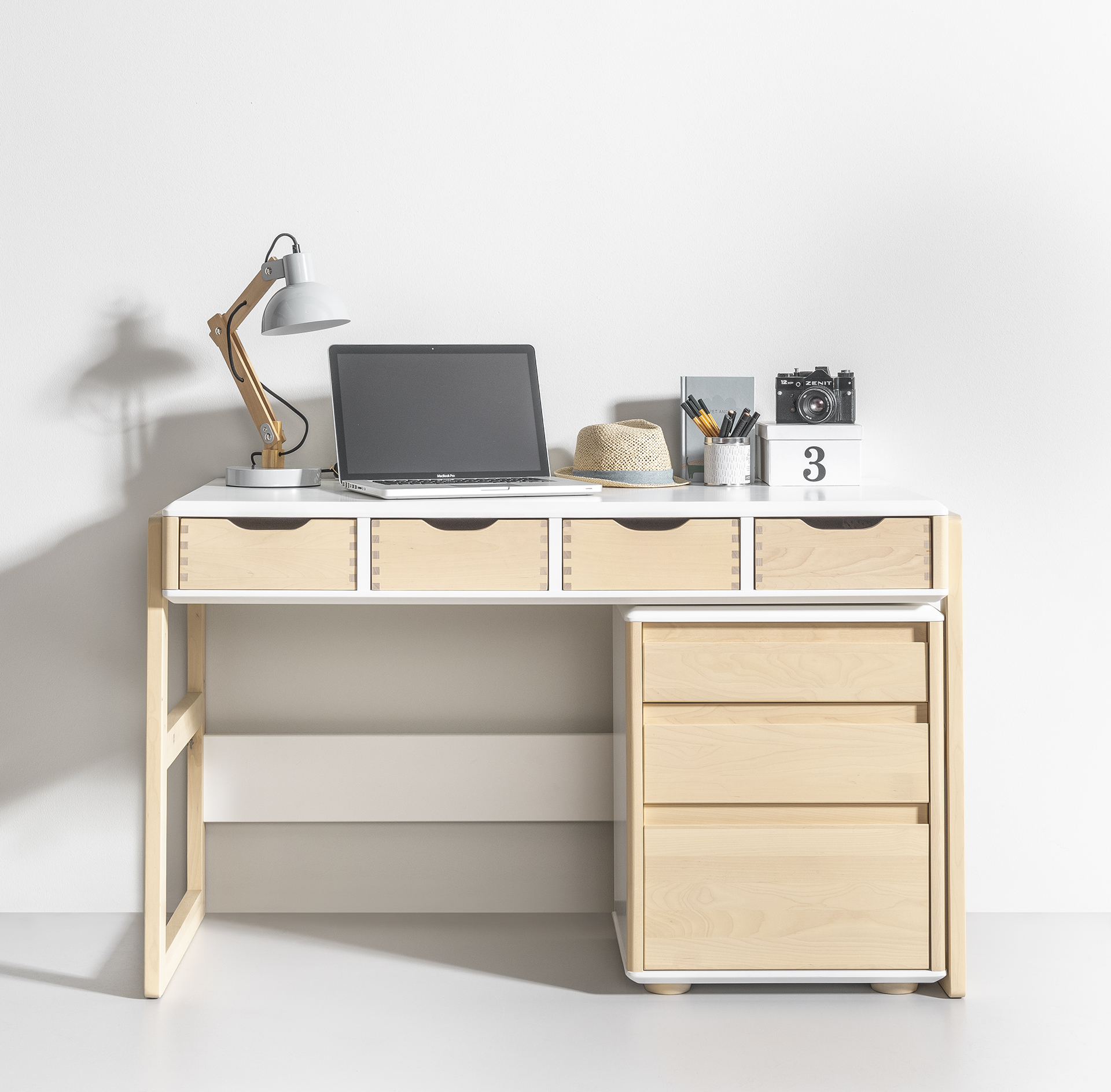 Tworząc nasze meble myślimy nie tylko o funkcjonalności, ale także o bezpieczeństwie i komforcie Twojego dziecka. Dlatego wszystkie nasze meble są lakierowane ekologicznymi farbami wodnymi. Posiadamy również certyfikat FSC, dzięki czemu masz pewność że drewno które wykorzystujemy zostało pozyskane w sposób etyczny i zrównoważony.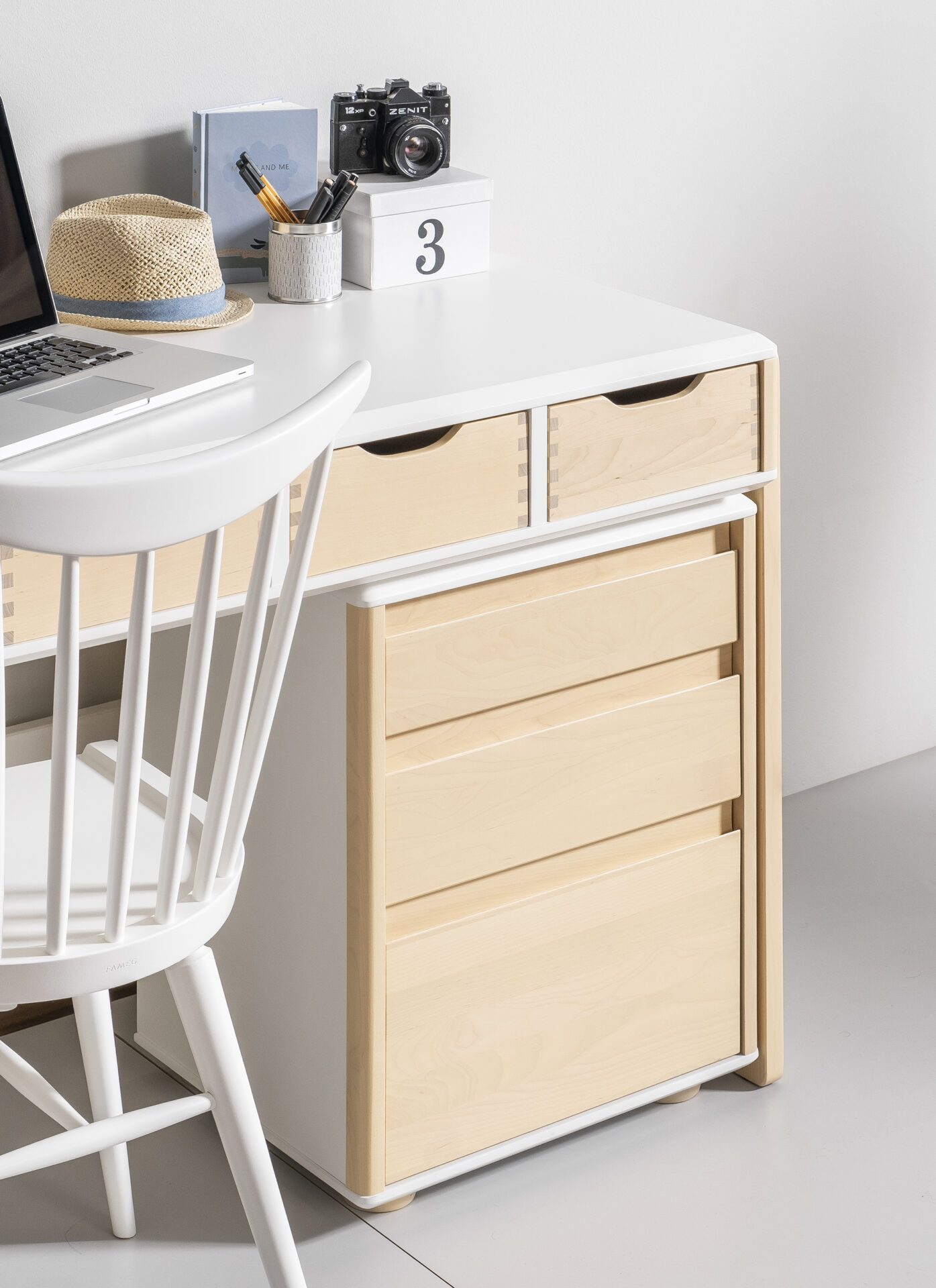 See the gallery of furniture complementing our collections:
We invite you to familiarize yourself with the complementary collection. You will enrich the room with charming elements that add splendor to your interior. We show you only a fraction of the possibilities ... Get inspired ...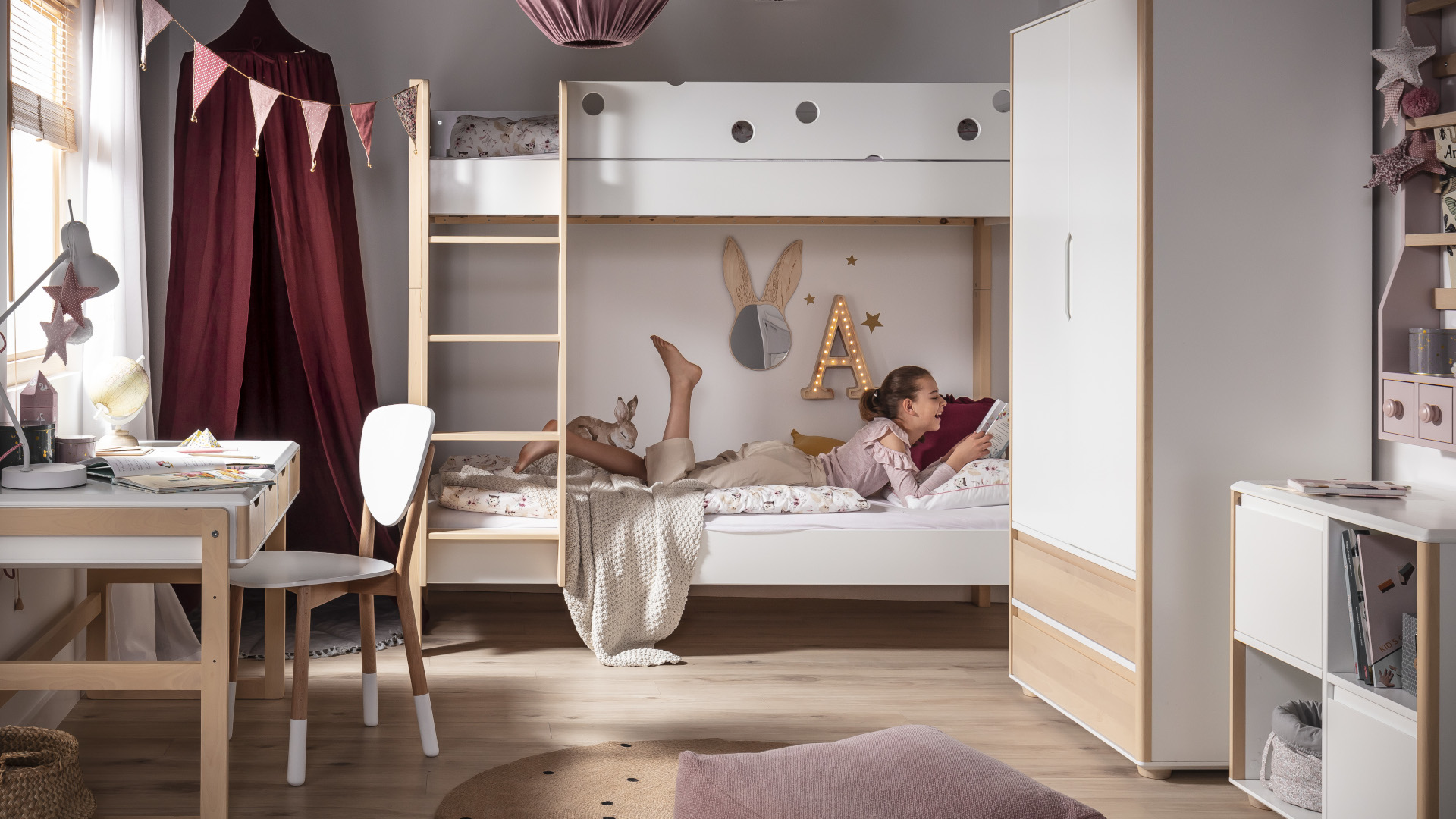 +
2D wide chest of drawers with MDF fronts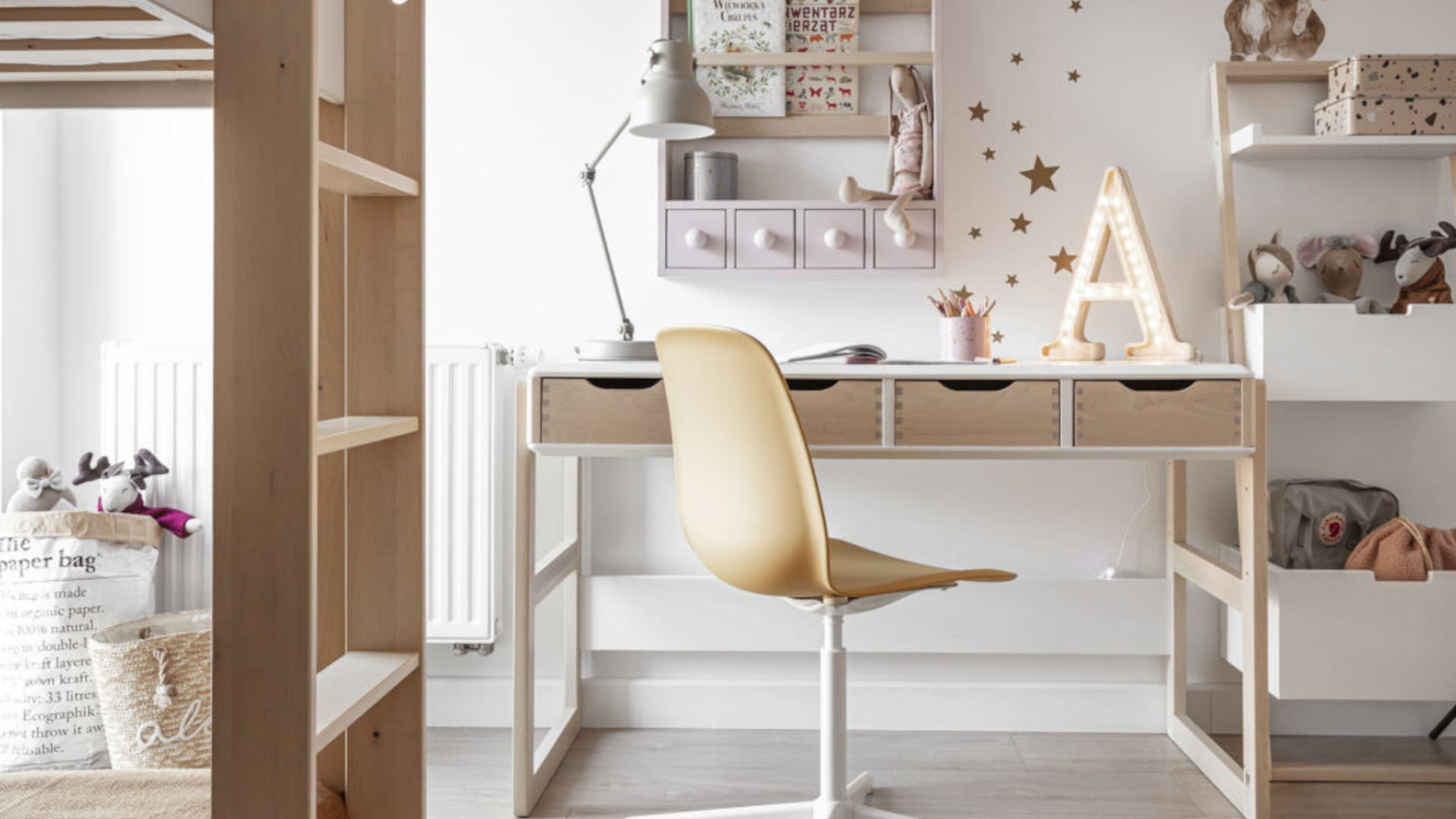 +
Lamp Letter MAXI (from A to Z)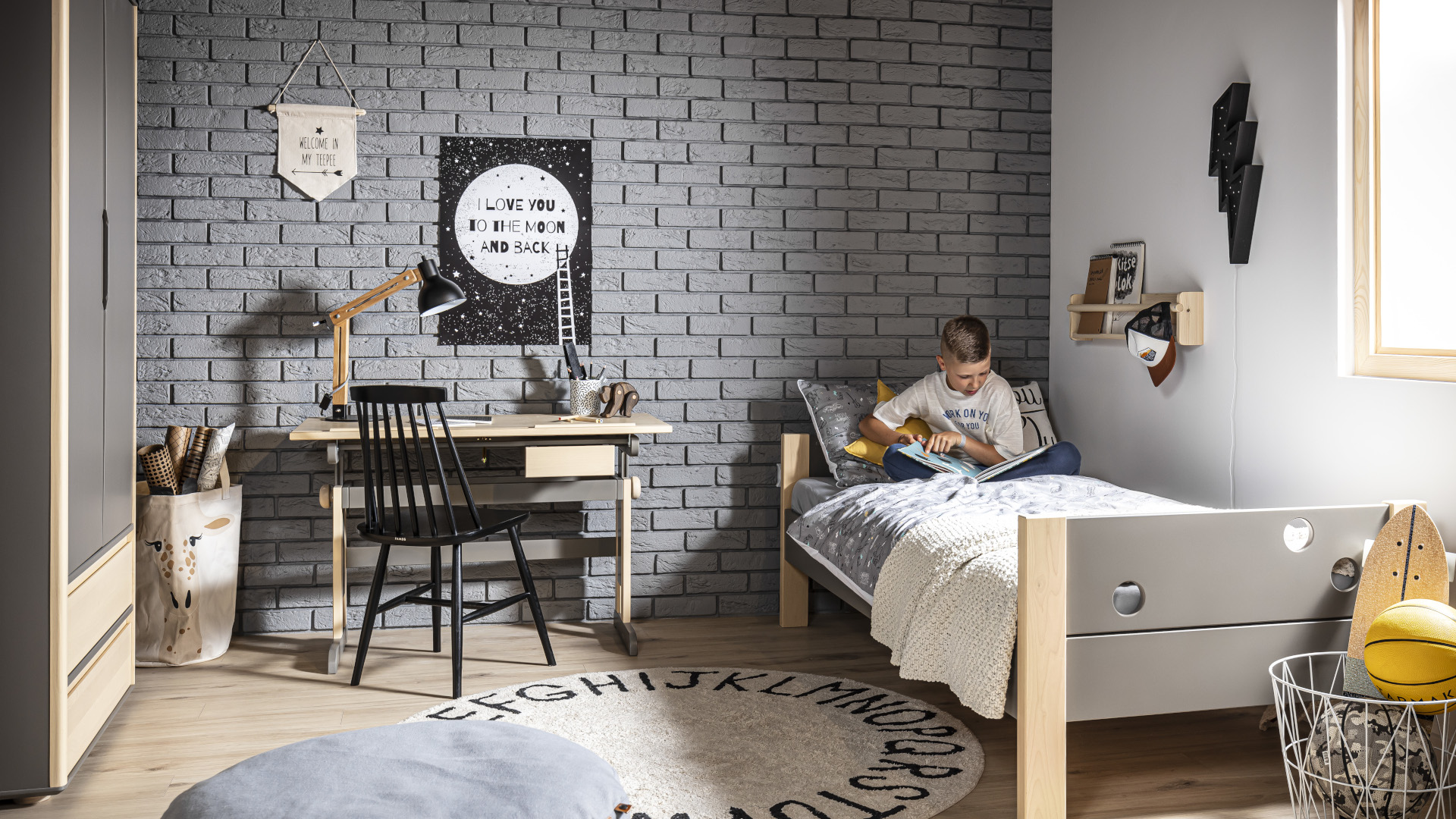 Other products from the collection
Funflex
Product added successful