Funflex collection
2D wide chest of drawers with MDF fronts
The Funflex 2-door chest of drawers is a simple way to introduce additional storage options into the interior - it allows you to display selected elements on open shelves, while providing two shelves hidden behind MDF fronts. In small rooms, it is a great addition to the raised bed, which gives the opportunity to organize the room functionally without taking up a lot of space.
For the safety of the youngest users, the furniture has no sharp edges, and the door is equipped with a silent closing system.
Czas realizacji: 6-8 tygodni
1 150 zł
Funflex unlimited possibilities.
A wide selection of elements from the Funflex collection will allow you to arrange any space according to your needs and preferences. Forget about problems with lack of space to store your treasures. Books, clothes, toys - from now on you will find a place for everything. If you don't have enough space in the room, you can put furniture under the bed, giving you storage space without sacrificing space in the room.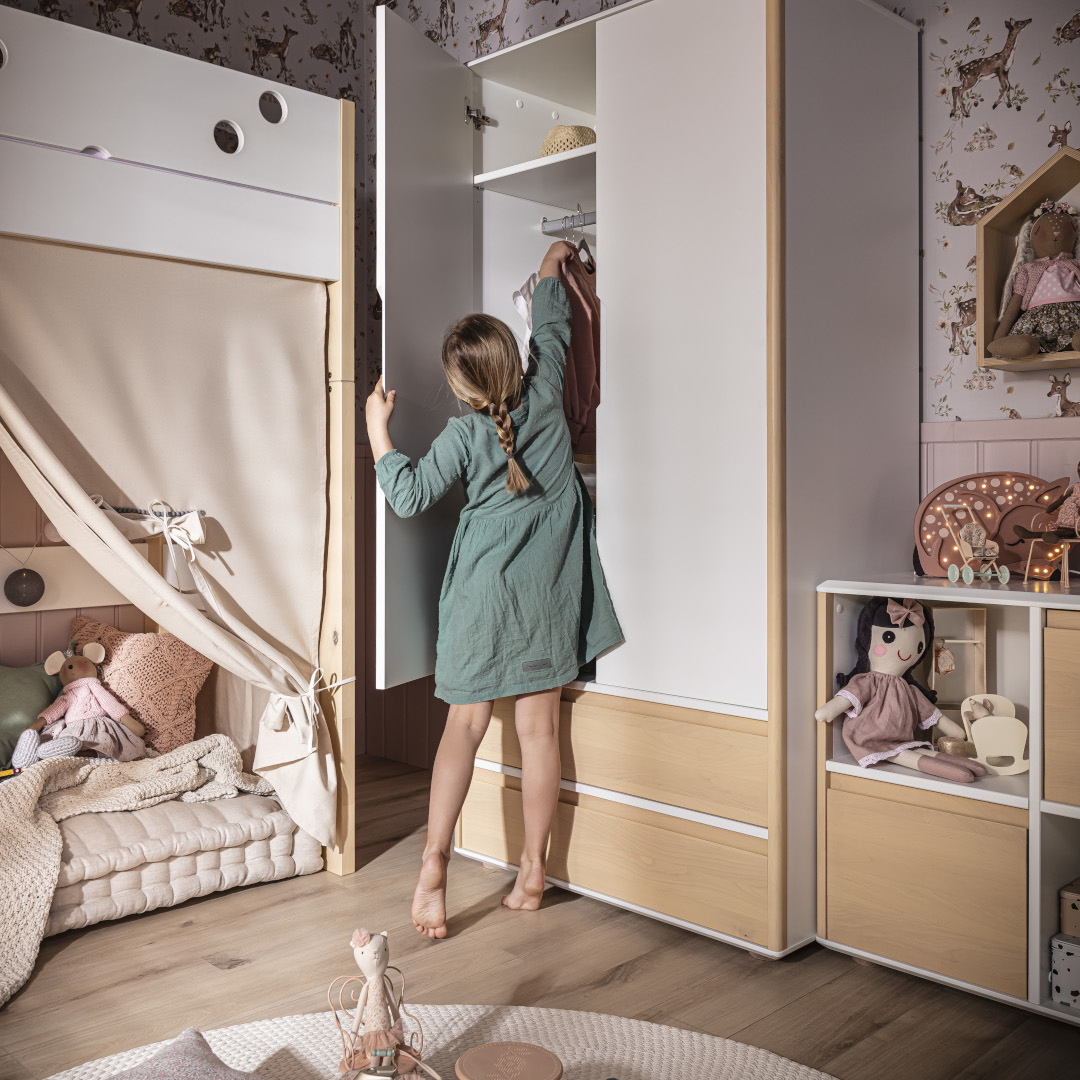 When creating our furniture, we think not only about functionality, but also about the safety and comfort of your child. That is why all our furniture is varnished with ecological water paints. Hinges and guides have a silent house system.
See the Funflex gallery:
A minimalist lookbook straight from our designers. Watch, be inspired, and if you have ideas or questions - call us right away!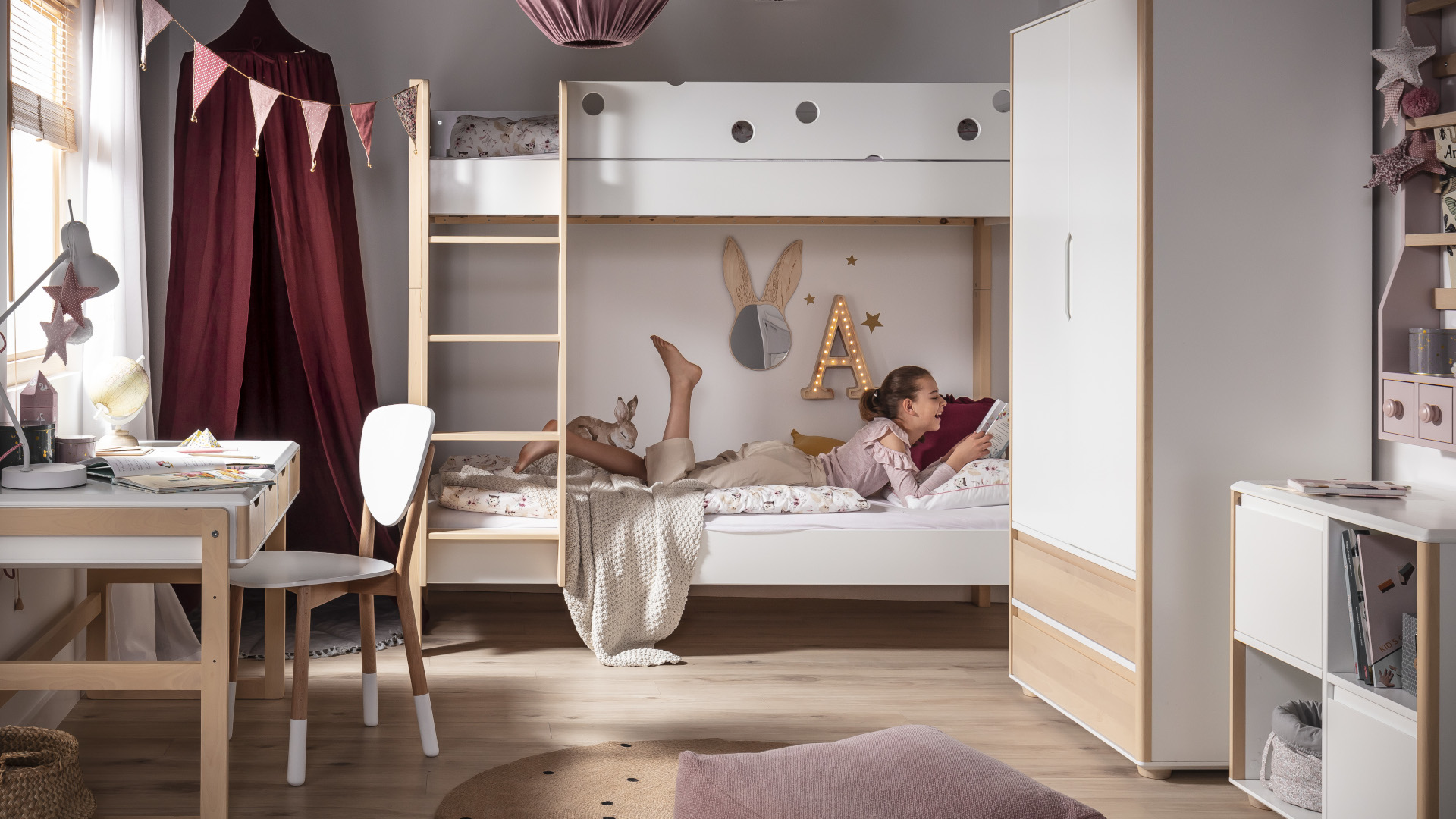 +
2D wide chest of drawers with MDF fronts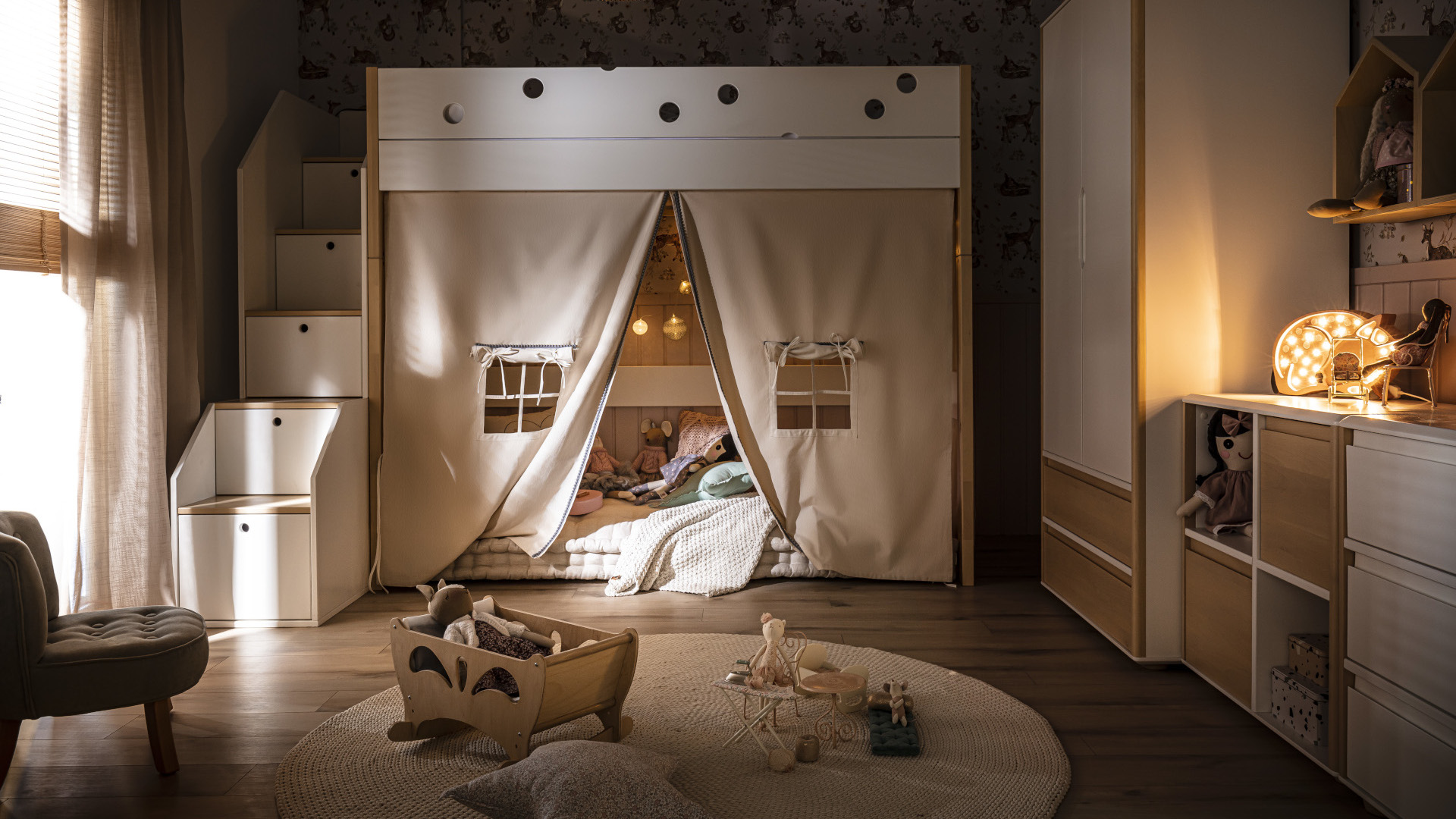 +
Łóżko wysokie ze schodami - jednoosobowe
+
Chest of drawers 2D with wide fronts birch
+
Chest of drawers 3S low with MDF fronts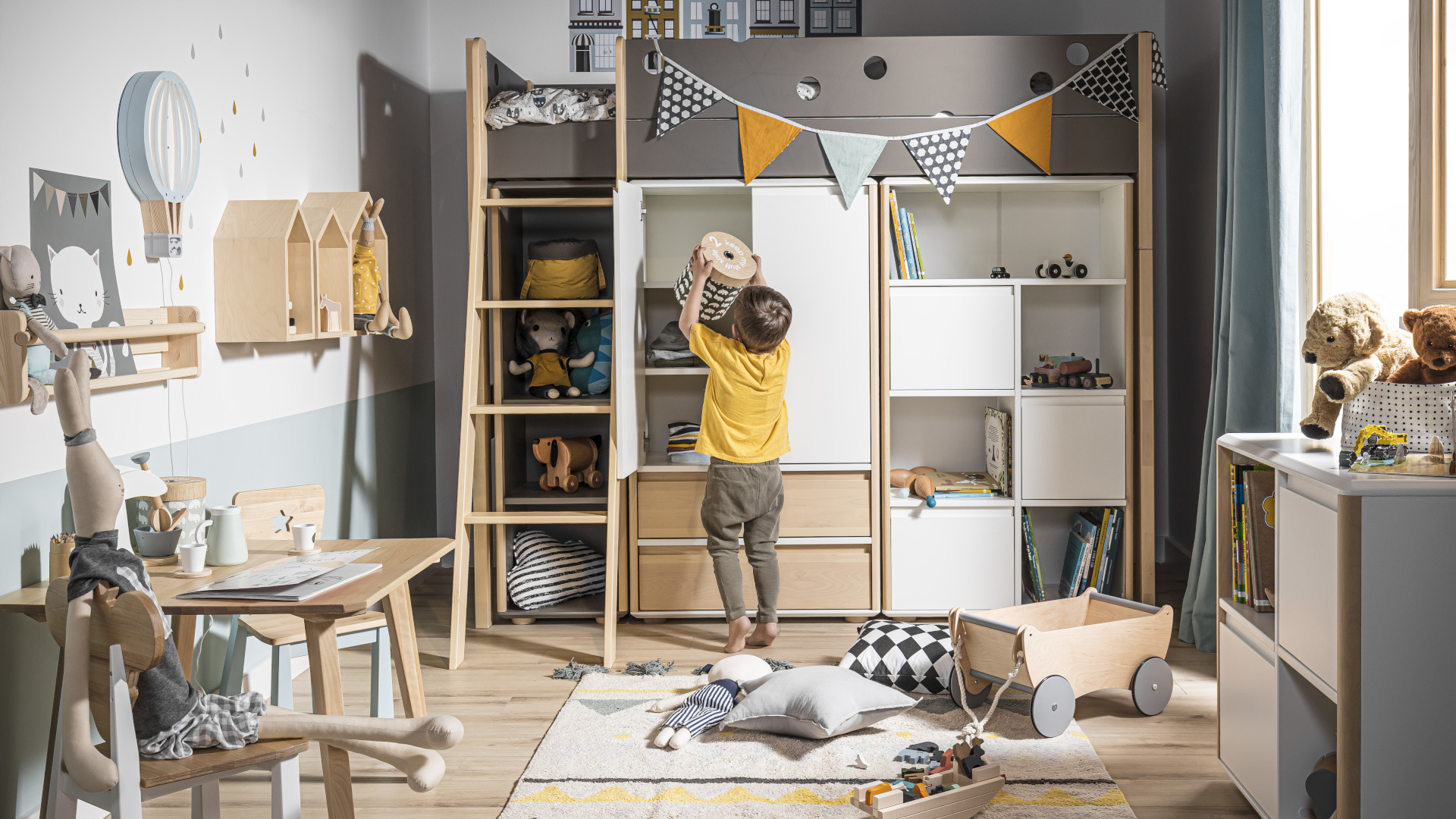 +
High bed with desk and shelf
+
High chest of drawers 2D2S
+
High bookcase with MDF doors
+
2D wide chest of drawers with MDF fronts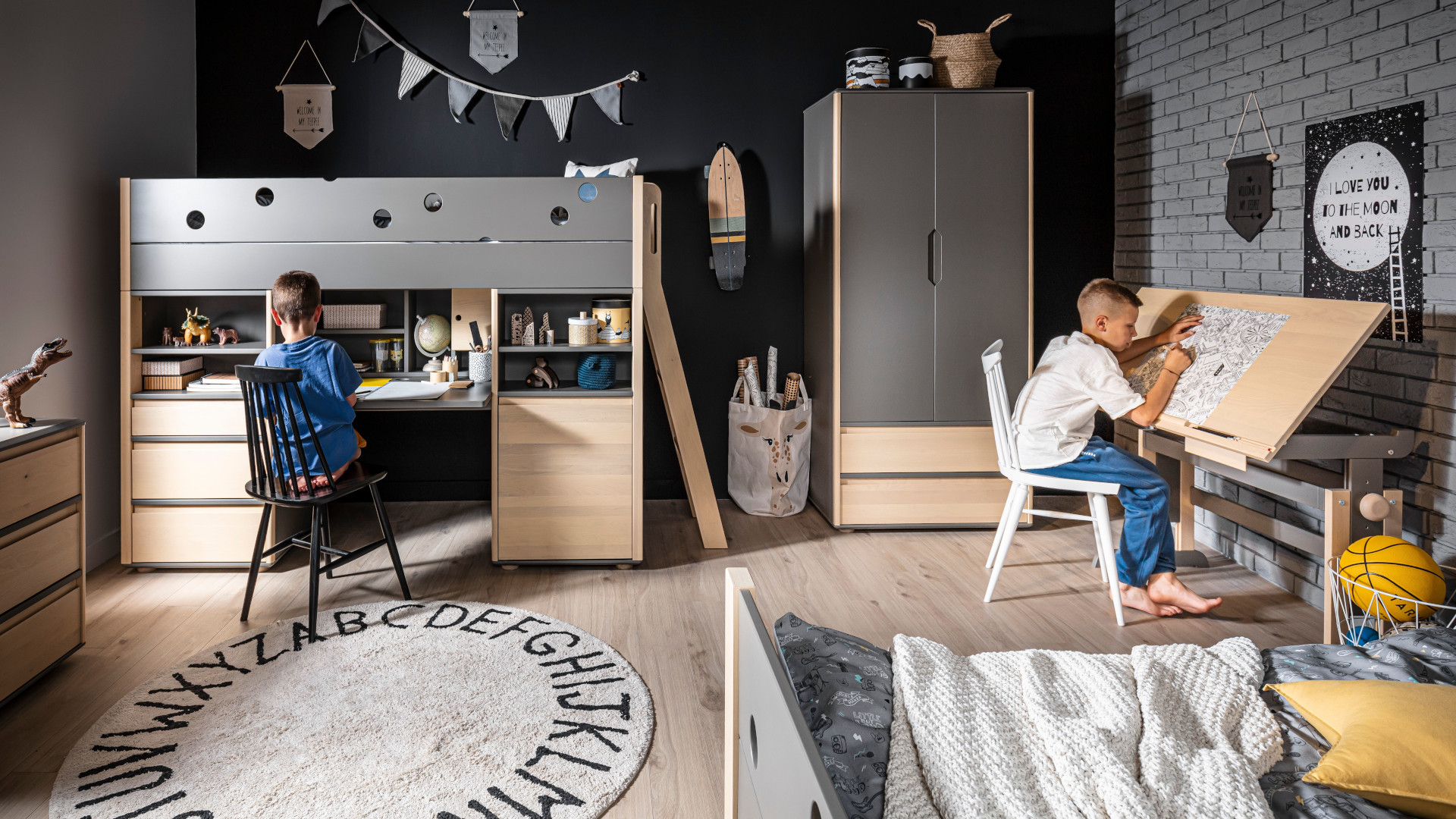 +
Chest of drawers 3S low with birch fronts
+
Raised bed with built-in desk and cabinets
Other products from the collection
Funflex
Product added successful