Tips
Children's furniture that inspires creativity
A children's room is a place where a child learns about the world, but also about himself and his interests. So instead of planning every centimeter of the interior in detail, it is worth focusing on solutions that will leave the toddler space and freedom to learn, develop his passions, play and spend time actively. A properly arranged interior should be functional and spacious, but at the same time ensure safety. What furniture should you choose for such a project?
Inmondo furniture and the Montessori philosophy
In the Montessori method, more than ready-made solutions, attention is focused on providing the child with tools and opportunities to develop their interests and valuable social and practical skills at their own pace and in safe conditions. How to arrange a children's room in accordance with this philosophy? Above all, good organization and an open space for play, which does not limit movements and imagination, are valued here. Furniture from the Inmondo collection will help to arrange this type of interior.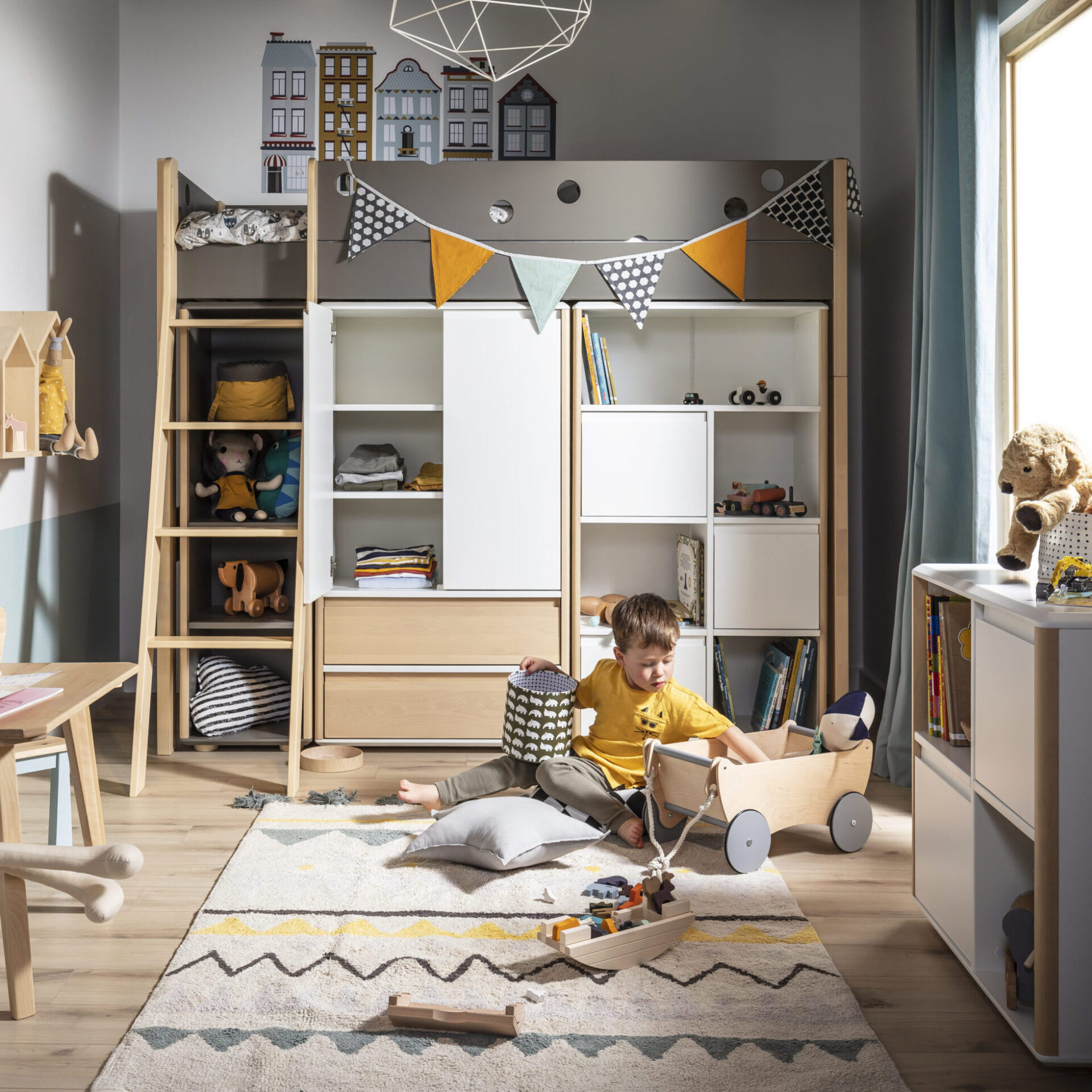 Storage at your fingertips
A room that stimulates creativity is a room that gives freedom of choice and full of easy-to-use solutions. It is best to use low furniture, such as Minimondo chests of drawers whether Funflex low bookcase - this is a simple procedure that will make even a few-year-olds more independent and will be able to comfortably reach for toys, but also put them back when they want. It's also a great way to learn responsibility for keeping your room tidy and ensuring safety - parents don't have to worry that the child will fall or fall over a piece of furniture while trying to take things off the high shelf.
A way to free space
When looking for a place, you must not forget that a child's room must be able to fulfill many functions at the same time. Does this mean that after adding all the necessary furniture, creating a spacious arrangement is possible only in rooms with a large area? No, because furniture can not only stimulate creativity, but also use space in a creative way. This is what can be achieved by choosing raised bed from the Funflex collection - also available in an attractive form cottagewhich will become the focal point of play, not just rest. Placing storage furniture under such a bed saves space.
An angle for learning and playing
It is also important to organize a play and study corner. Small ones are perfect for the youngest ones tables and chairshowever, in a student's room the most convenient solution will be adjustable desk - a spacious tabletop will allow you to do homework conveniently, but it will also be useful when working on creative and scientific projects in your free time. It is also worth providing such a space with organizers for the necessary utensils, which will increase the comfort of use.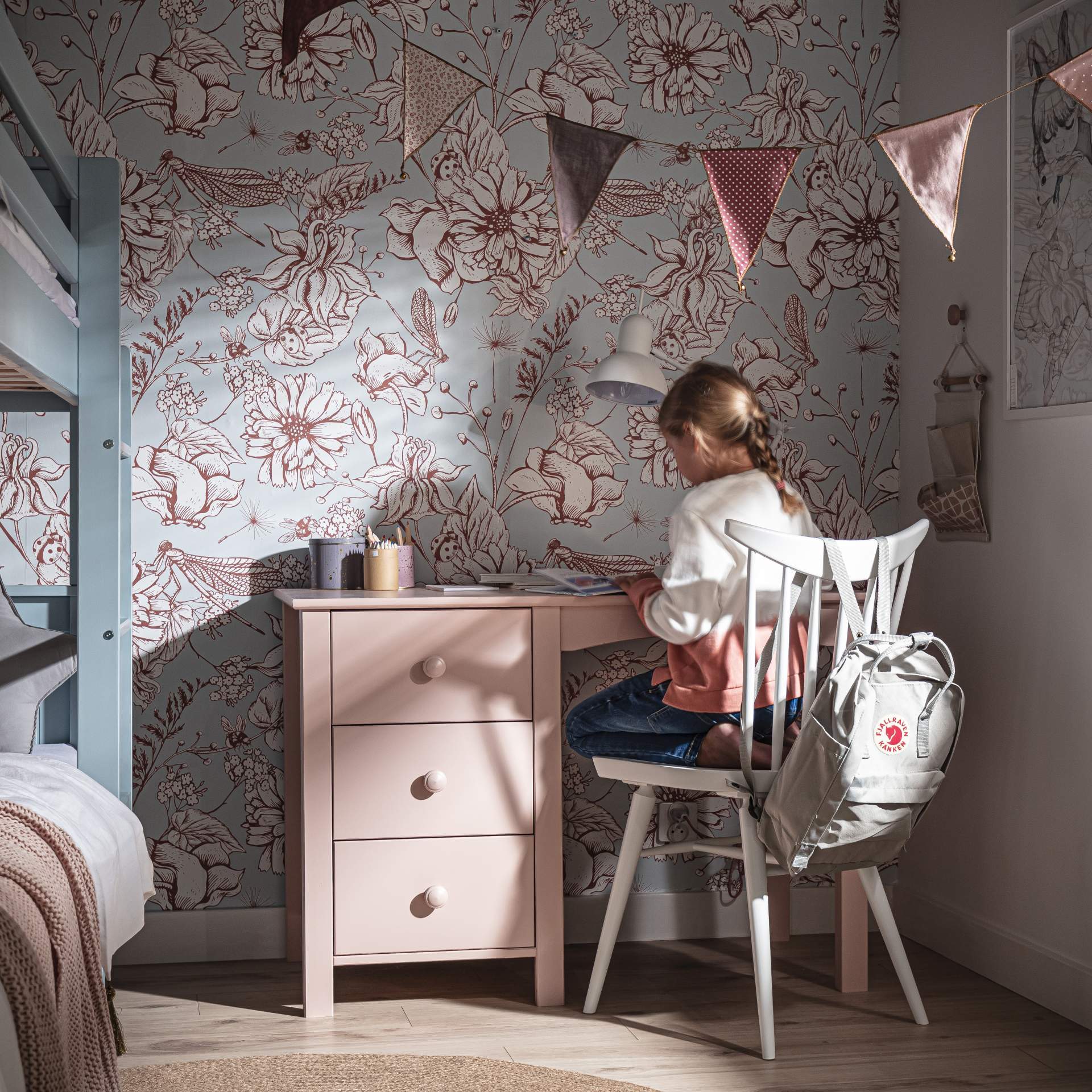 Safety and attractive design
The entire design should be based on the fundamental issue of security. In order for a child to be able to develop their creativity without restrictions, they must feel safe and secure in their room. The furniture offered by Inmondo is not only an attractive design, but also a precision of workmanship - the surface and edges of the wood are carefully finished and covered with materials that are safe for health, so they do not pose any threat. An additional advantage is their colors - we focus on neutral colors in combination with wood, which is an ideal base for decorations and accessories emphasizing the individuality and interests of the toddler.
Why is creativity important?
Thanks to creativity and imagination, the daily games of a child turn into unique adventures, and the entire surrounding world becomes one huge playground. However, the ability to perceive reality creatively is important not only in childhood, but also later in life. The modern world is changing rapidly, and this means that people who are able to think outside the box, develop unusual solutions to the problems they encounter and create completely new ideas, can cope better both in science and in professional life. This means that by planning the arrangement of a child's room, we can support the child's development and help him develop valuable abilities that will be used throughout his life.