Collection Supplementary offer
TIPOO desk
W pełni drewniane biurko z regulowaną wysokością blatu oraz kątem pochylenia blatu spełni wymagania zarówno dziecka jak i  nastolatka. Dopasowuje się idealnie do wieku, wzrostu i potrzeb dziecka. W łatwy sposób można wyregulować wysokość biurka od 64 do 80 cm. Dzięki ergonomicznej regulacji pochylenia blat może być wykorzystany do malowania, pisania lub czytania. Szufladka pod blatem pomieści niezbędne przybory pilnego ucznia.
Czas realizacji: 6-8 tygodni
1 490 zł
With attention to detail ...
Our main goal was to design furniture that would inspire children to try to independently create a space where every moment spent will be a pleasure.
We encourage all the youngest to run their imagination and embark on an amazing journey through creating and discovering their own space. In the world of Inmondo furniture, you will create children's memories full of joy and love.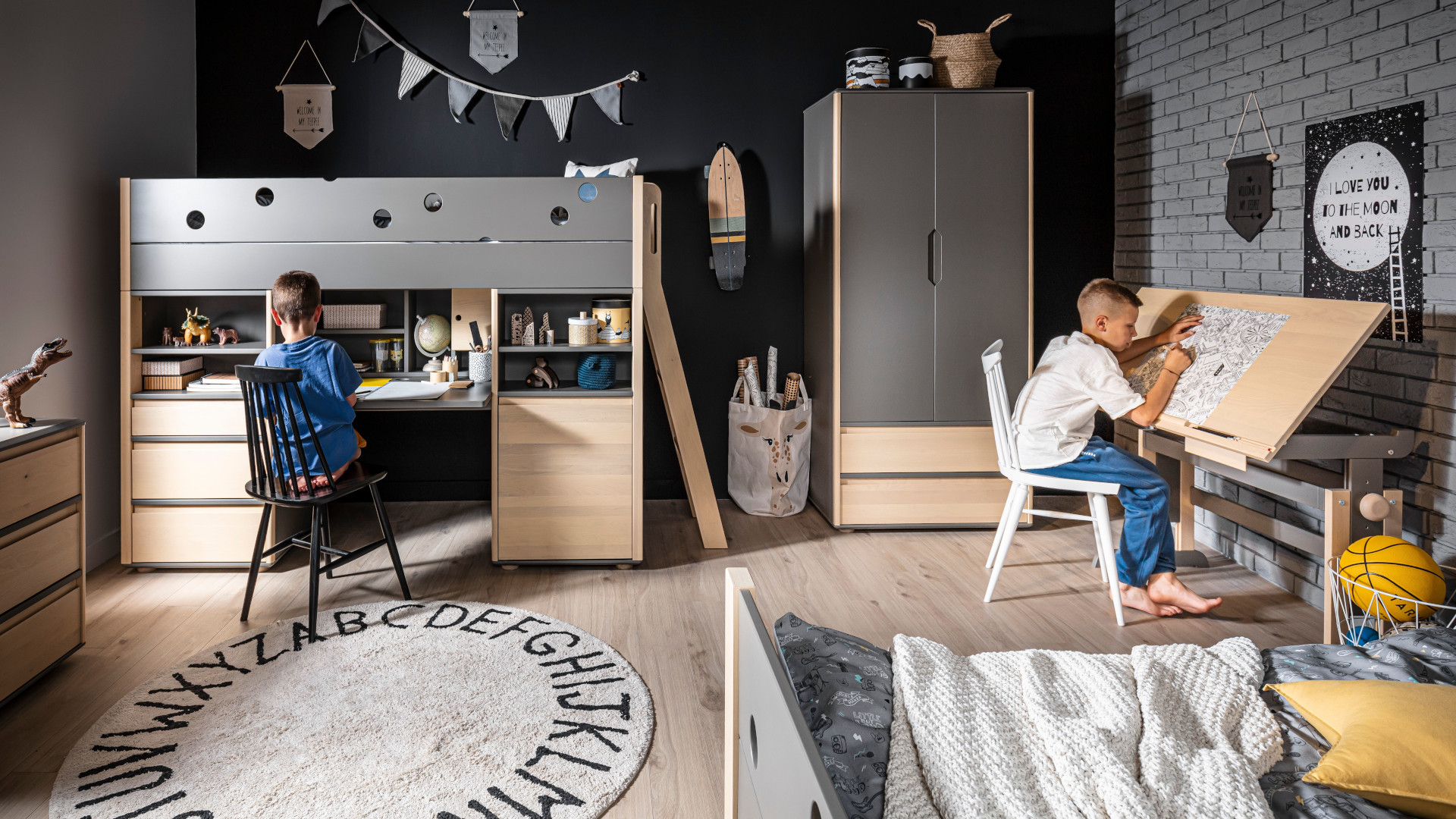 See the gallery of furniture complementing our collections:
We invite you to familiarize yourself with the complementary collection. You will enrich the room with charming elements that add splendor to your interior. We show you only a fraction of the possibilities ... Get inspired ...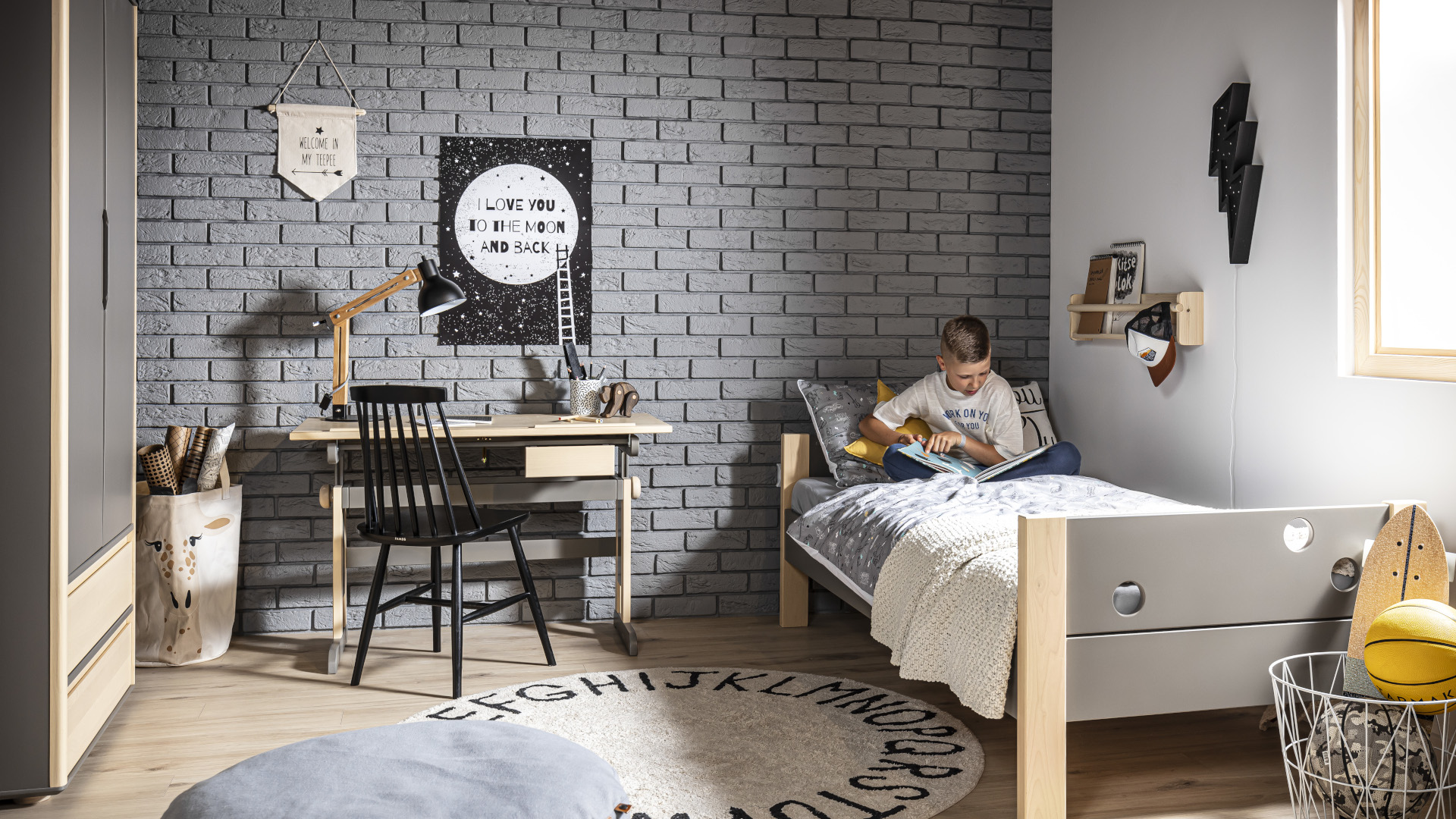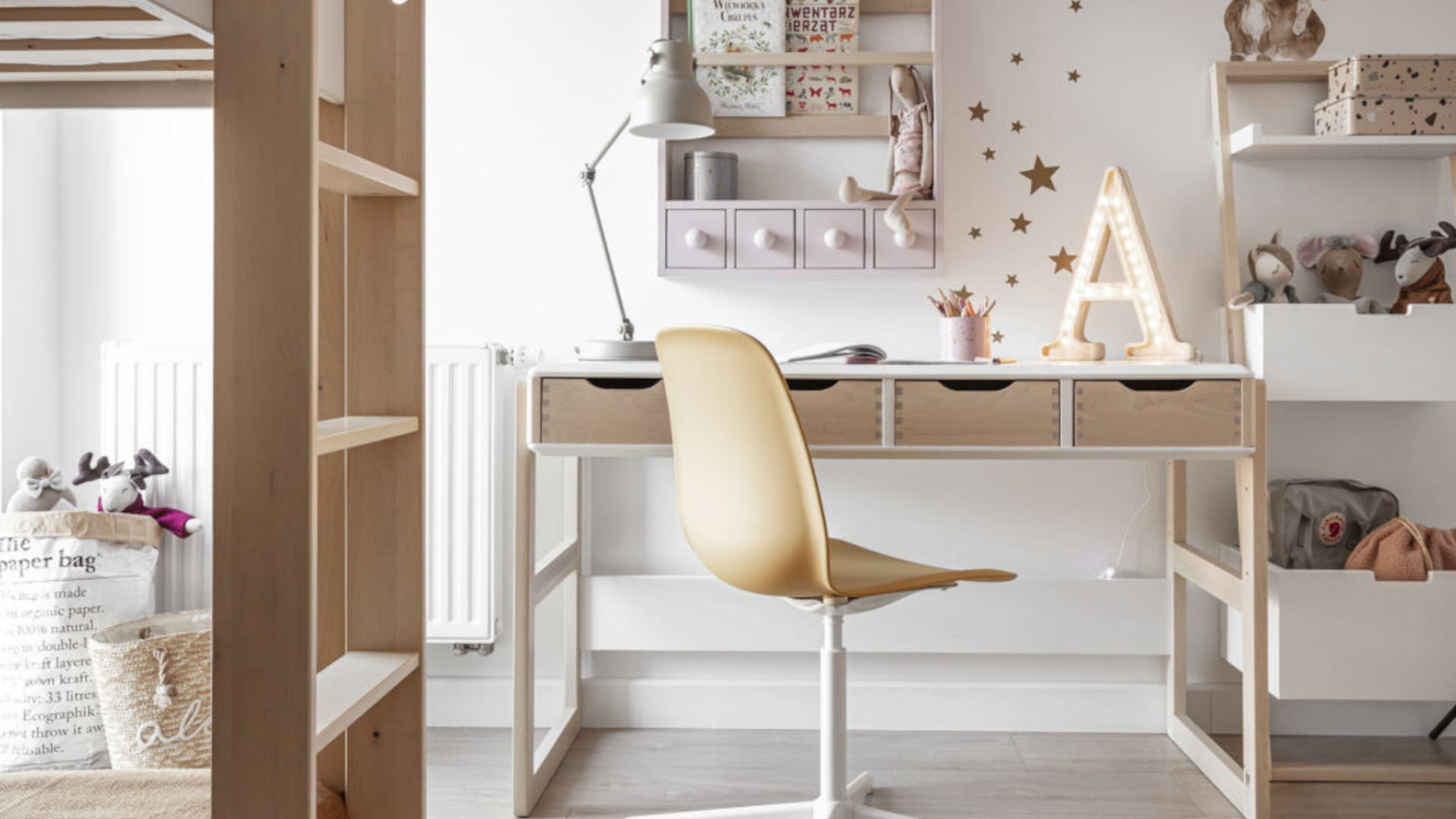 +
Lamp Letter MAXI (from A to Z)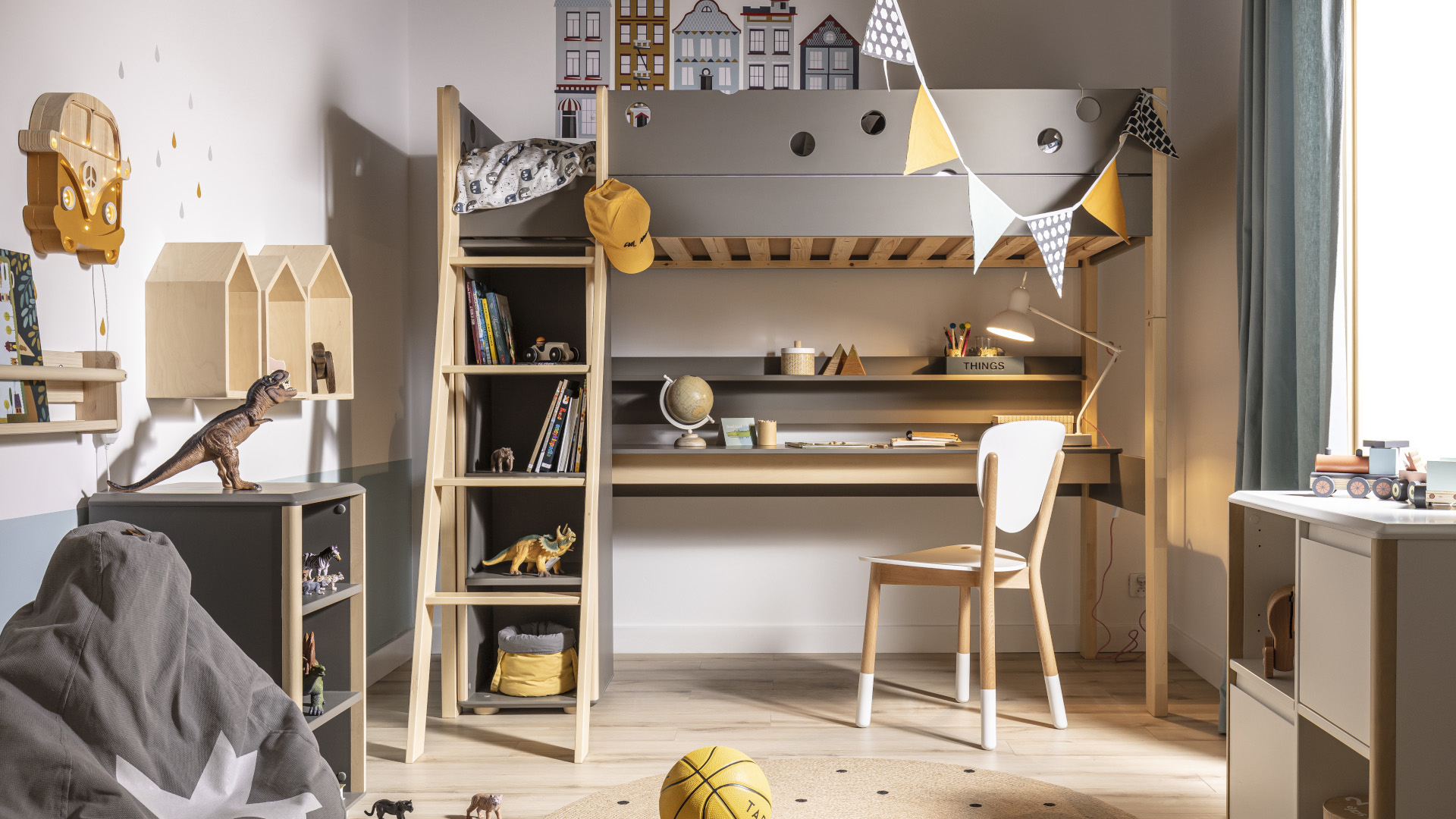 +
High bed with desk and shelf
+
House-shaped wall shelf - IVORO
+
2D wide chest of drawers with MDF fronts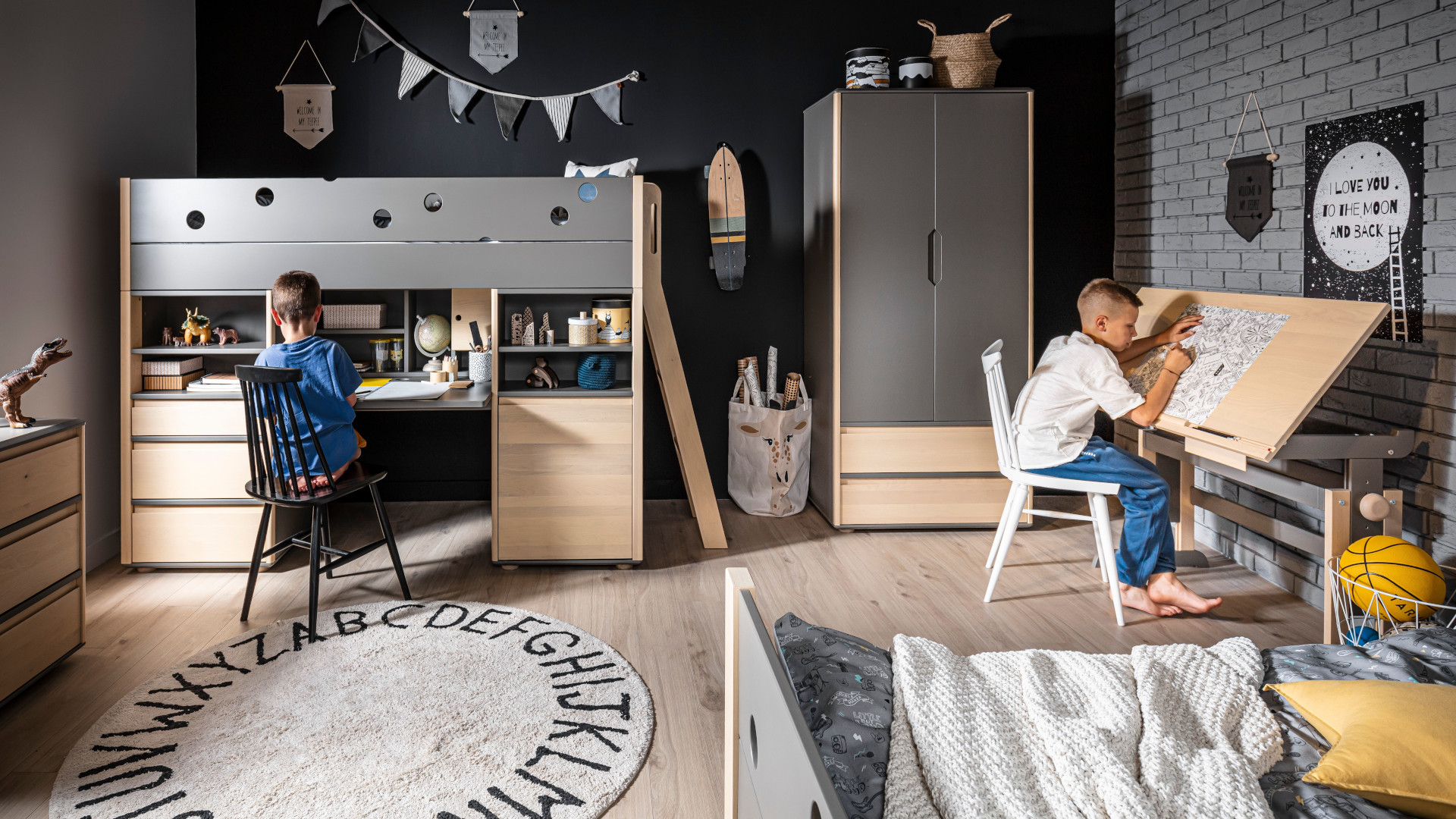 +
Chest of drawers 3S low with birch fronts
+
Raised bed with built-in desk and cabinets
Product added successful