Collet collection
Trio 120 bunk bed - Decorative rungs
An innovative bunk bed that perfectly combines the advantages of a large double mattress with an additional "single". Peaks with recesses give it lightness. The 100% bed made of pine wood ensures safe and comfortable rest for three users. When the need arises, they can be easily divided into 2 independent pieces of furniture. The bed has been varnished with child-friendly and environmentally friendly water-based varnishes. We make sure that the wood used for the production of our furniture comes from forests managed in accordance with the standards of proper forest management. We are sure that another tree will be planted in your home as a piece of furniture. We guarantee it with an FSC certificate.
Dostępne wybarwienia: biały, jasny szary, natura, pastelowy róż, pastelowy niebieski.
Our offer includes mattresses RESTO 90 and RESTO 120  - comfortable and safe, and above all healthy - which fit perfectly with our Trio bed!
1 830 zł
Collet
Furniture from the Collet collection is a timeless, simple form emphasized by colors that are especially liked by children. Your beloved white is peace and harmony that fits into any interior. For the youngest who want to fill their rooms with the joy of colors, we offer calm pink, unusual blue and a breeze of light gray.
Attention!
The structure of the bed has been changed in white and gray variants - we have added the possibility of installing a ladder on the right or left side, therefore additional openings have been created that are covered with dedicated plugs. In the case of pink and blue beds, when ordering, please select the target side of the ladder assembly - no additional holes.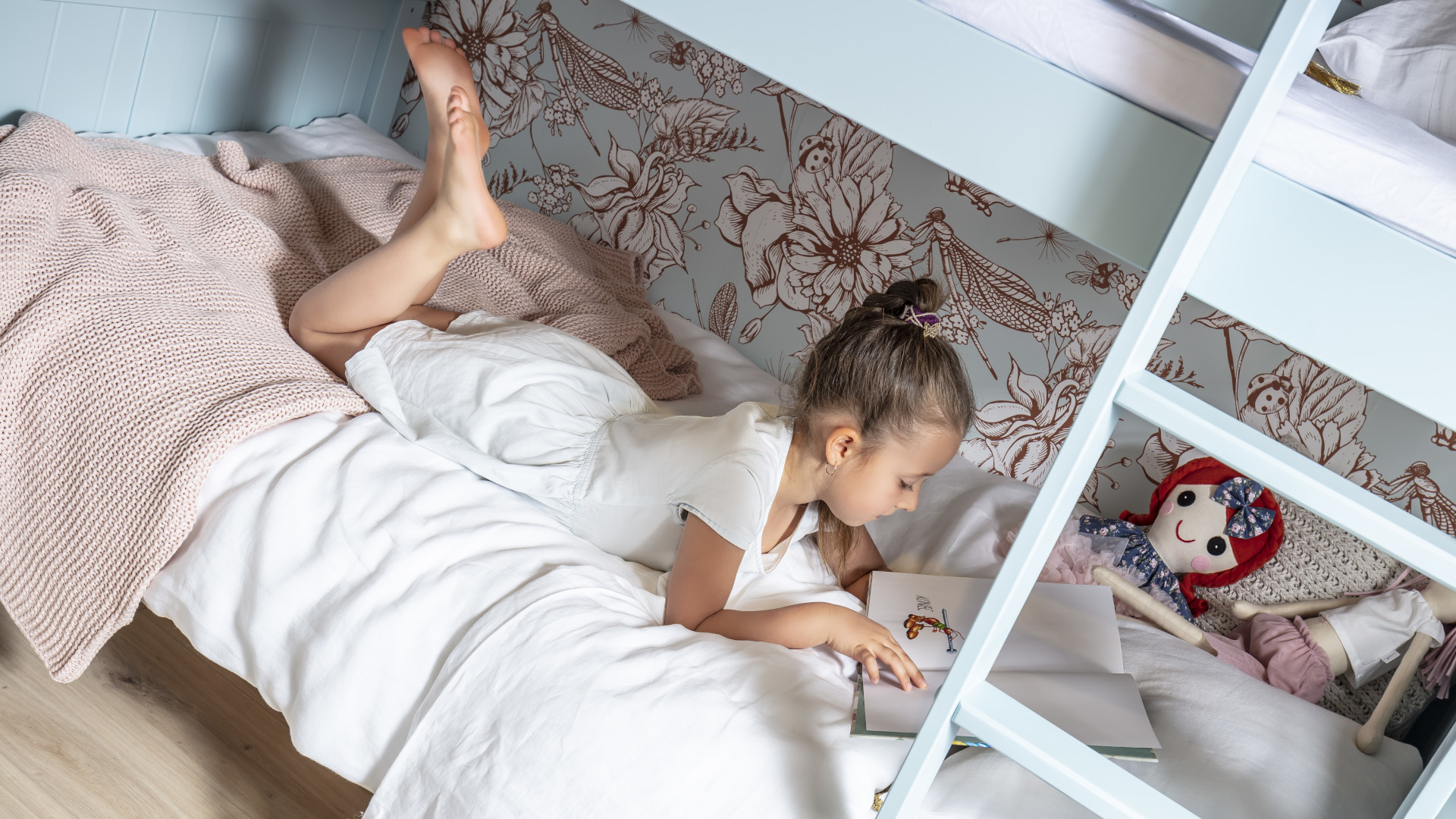 Attention!
High beds and overhead bunk beds or mezzanine beds are not intended for children under the age of 6 due to the risk of injury from falling out.
Maximum load is the static weight, in other words it is the load that the bed can withstand when you lie or sit on it.
Load: 100 kg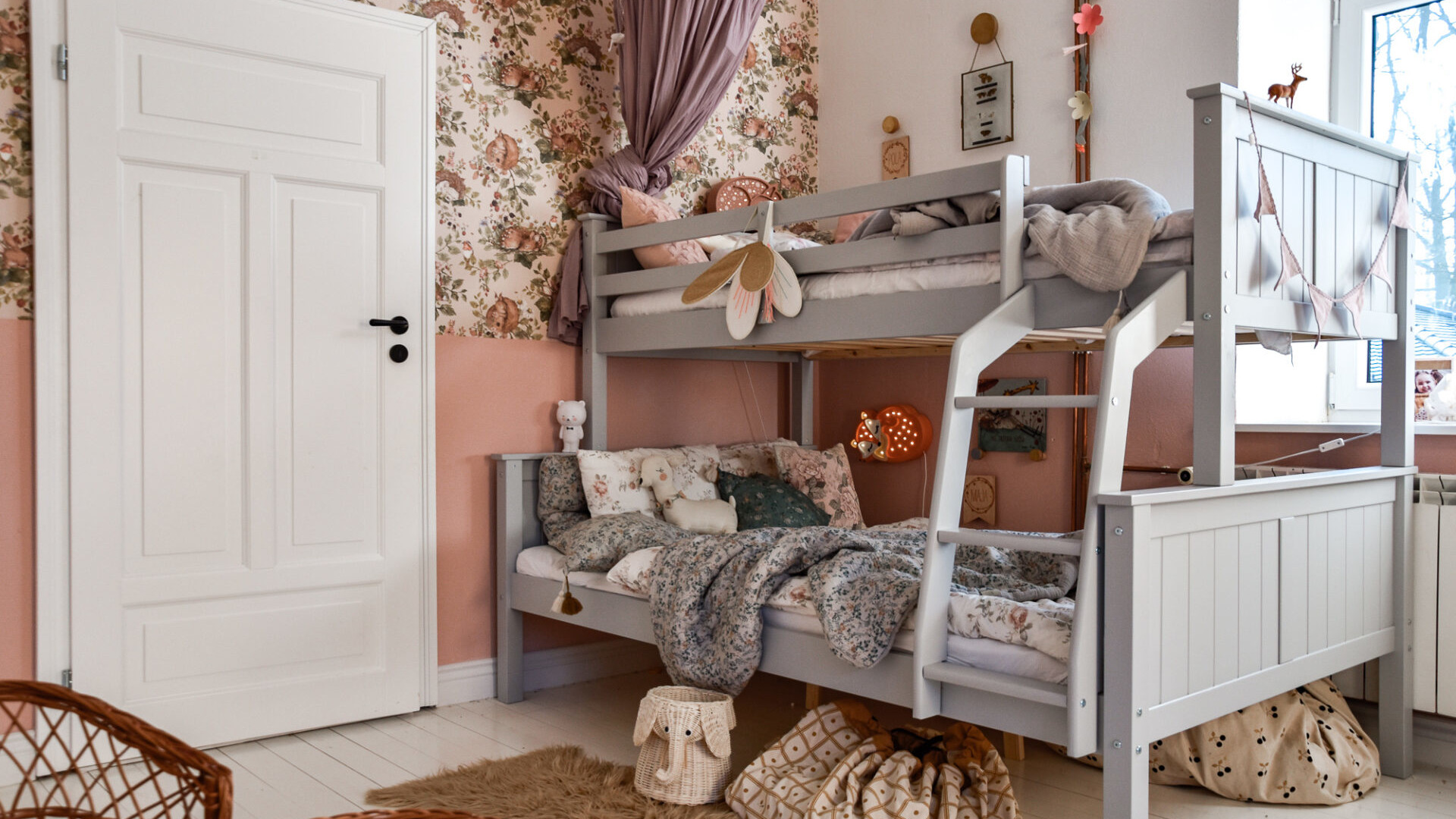 See the Collet gallery:
A minimalist lookbook straight from our designers. Watch, be inspired, and if you have ideas or questions - call us right away!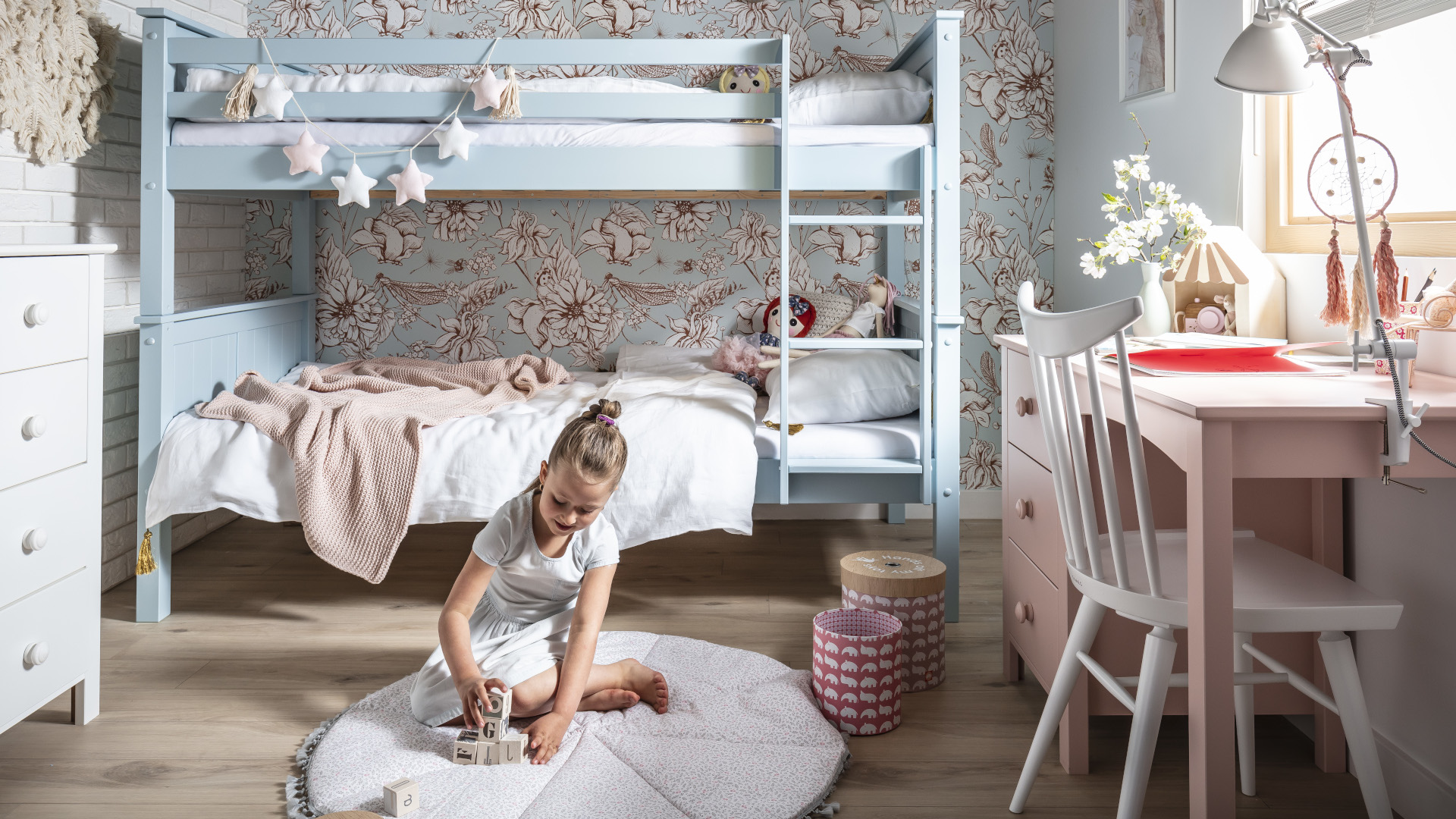 +
A duo bunk bed with a 90 cm panel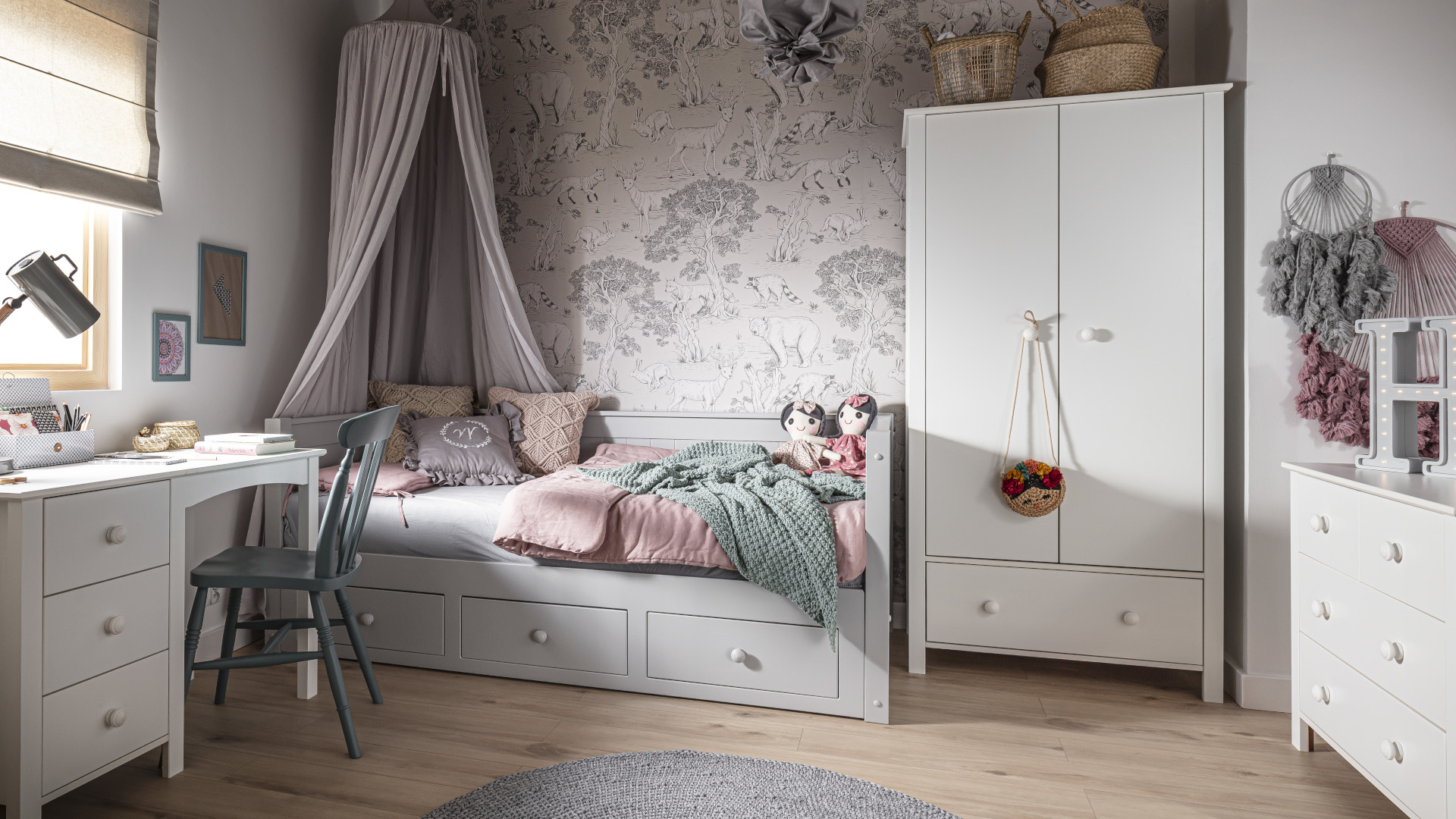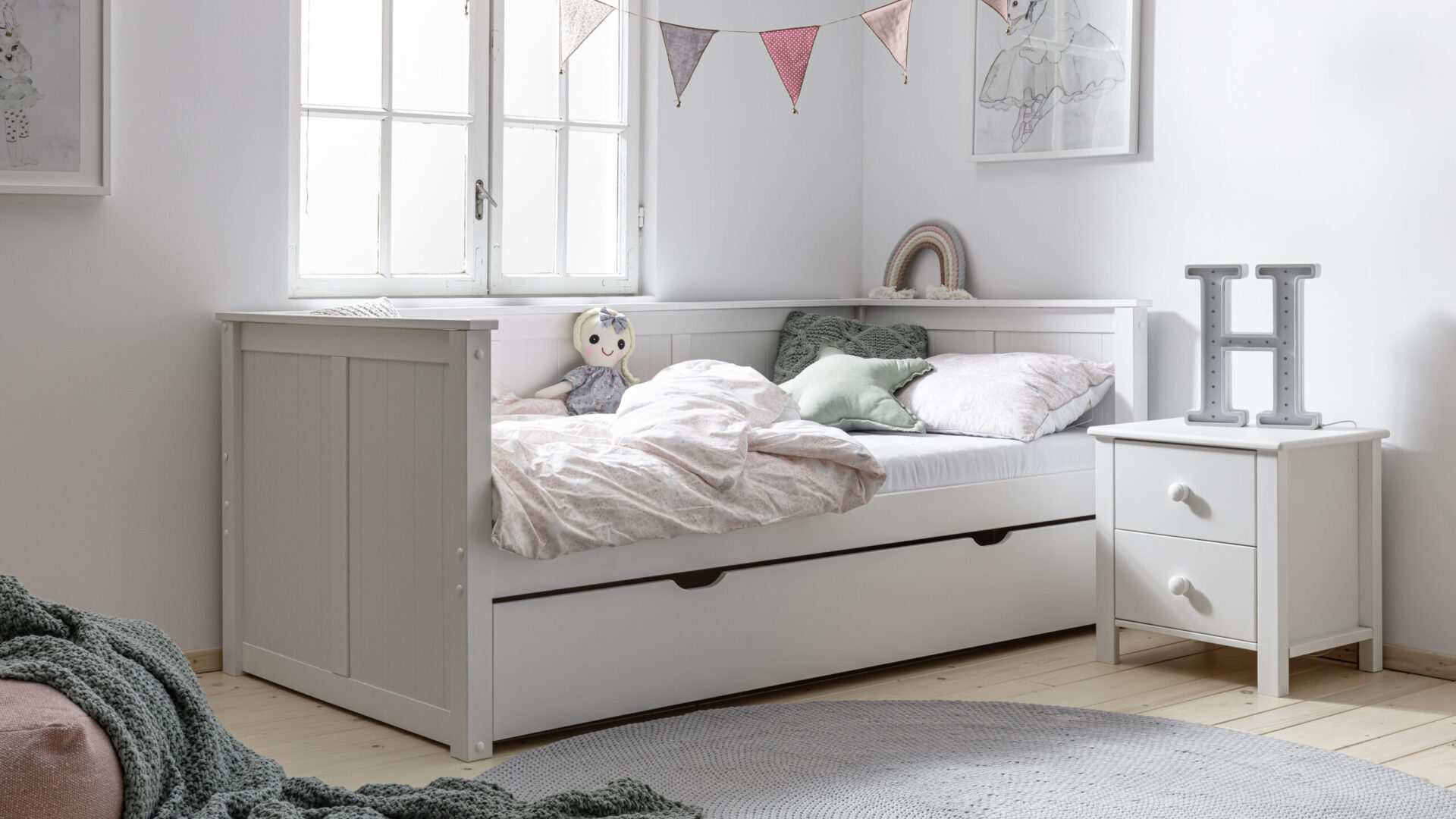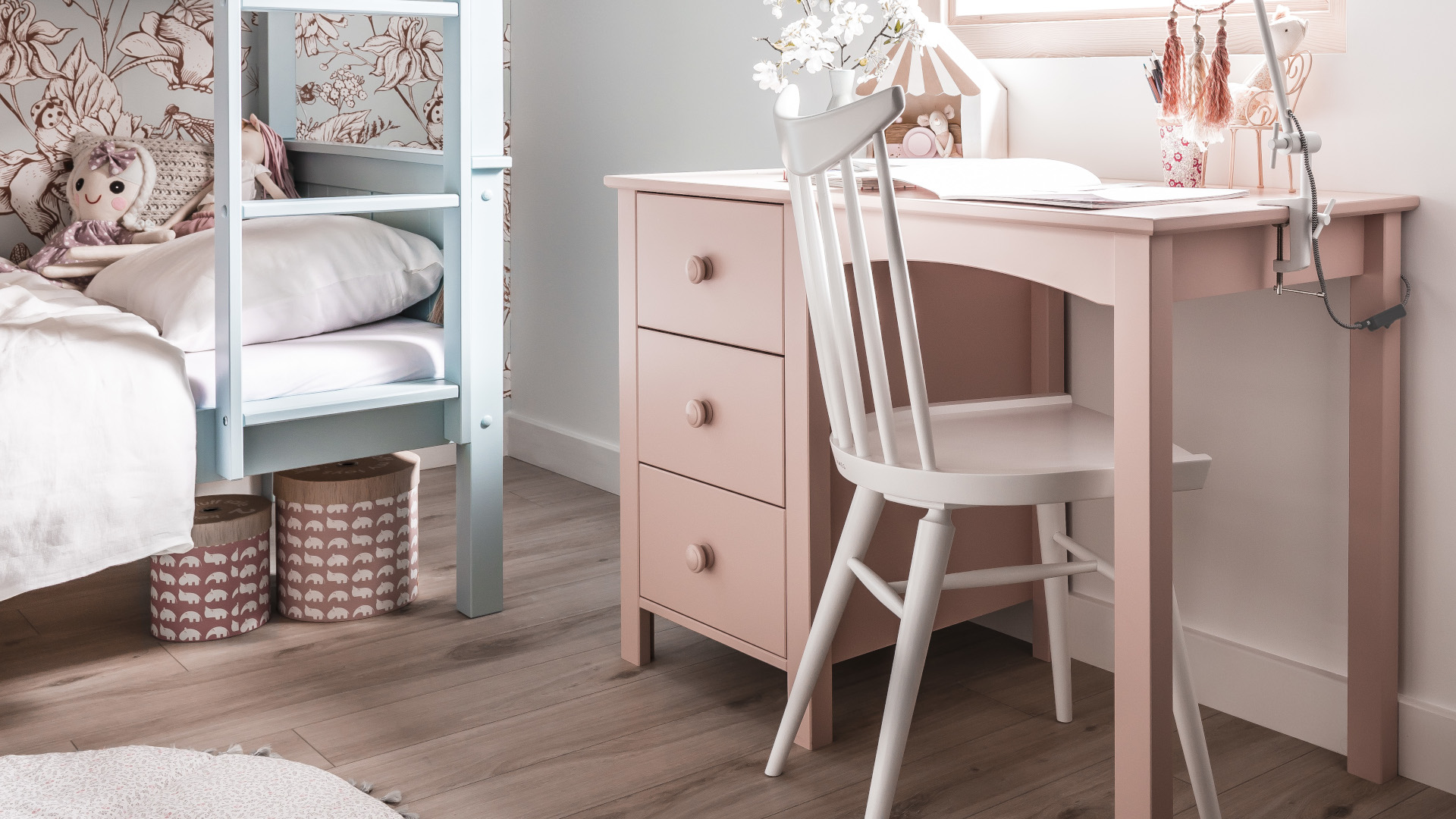 +
A duo bunk bed with a 90 cm panel
Other products from the collection
Collet
Product added successful