Collet collection
Daybed with drawer
Ponadczasowe wzornictwo, które pasuje do każdego wystroju pokoju. Klasyczny skandynawski styl podkreślony pełnymi frezowanymi panelami. Mebel ten idealnie łączy funkcję sofy w ciągu dnia oraz jedno osobowego łóżka nocą. Szuflada pozwoli wykorzystać w pełni przestrzeń pod meblem na przechowanie poduszek, kołder i kocyków, albo stworzy okazjonalnie dodatkowe miejsce do spania. Łóżko zostało polakierowanie przyjaznymi dla dziecka i środowiska lakierami wodnymi. Zawarte w nim drewno pochodzi z dobrze zarządzanych lasów.
Przy zakupie łóżka wraz z materacem otrzymasz zniżkę 10% na materac.
Czas realizacji: 6-8 tygodni
1 730 zł
Collet
Furniture from the Collet collection is a timeless, simple form emphasized by colors that are especially liked by children. Your beloved white is peace and harmony that fits into any interior. For the youngest who want to fill their rooms with the joy of colors, we offer calm pink, unusual blue and a breeze of light gray.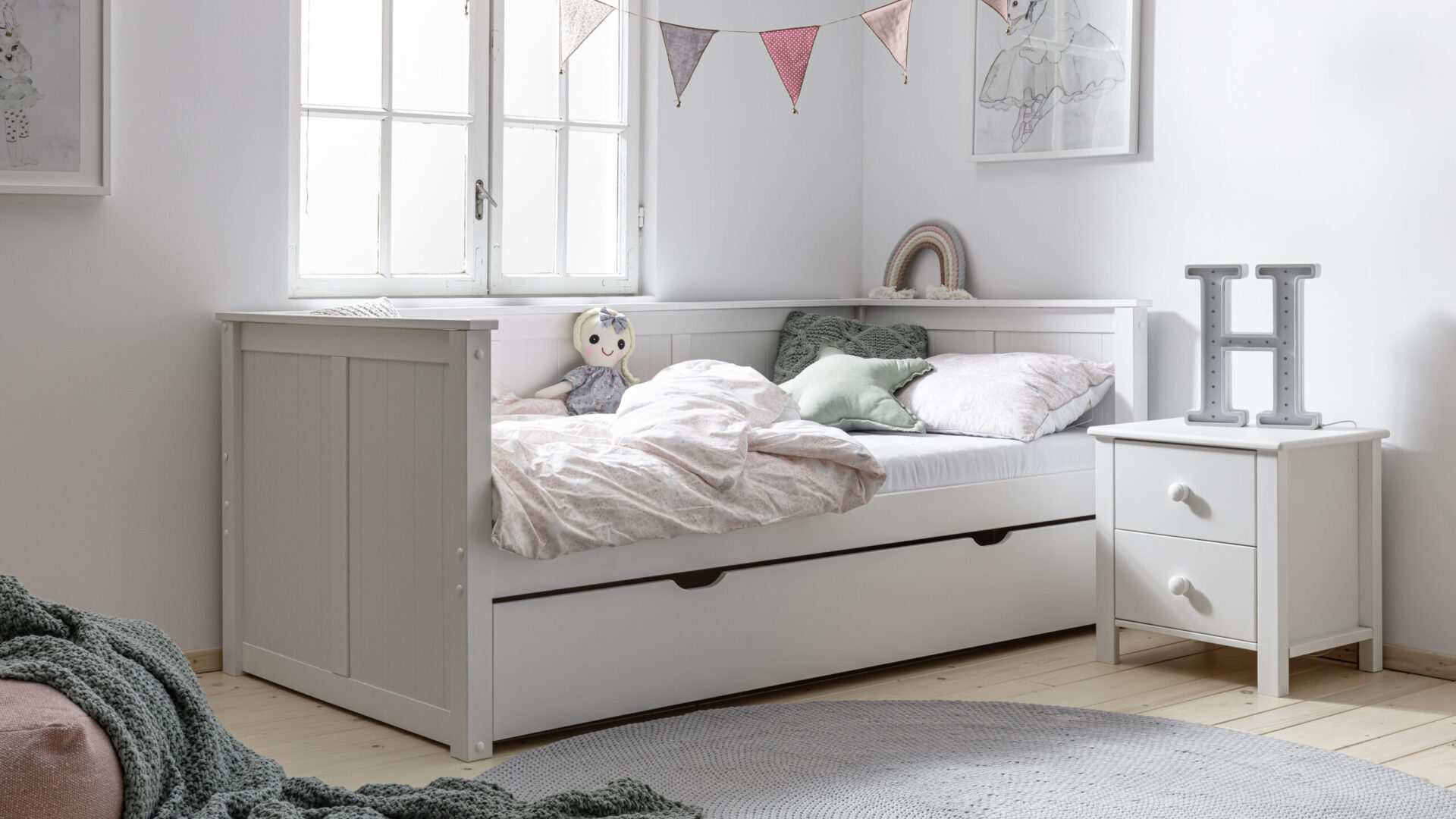 See the Collet gallery:
A minimalist lookbook straight from our designers. Watch, be inspired, and if you have ideas or questions - call us right away!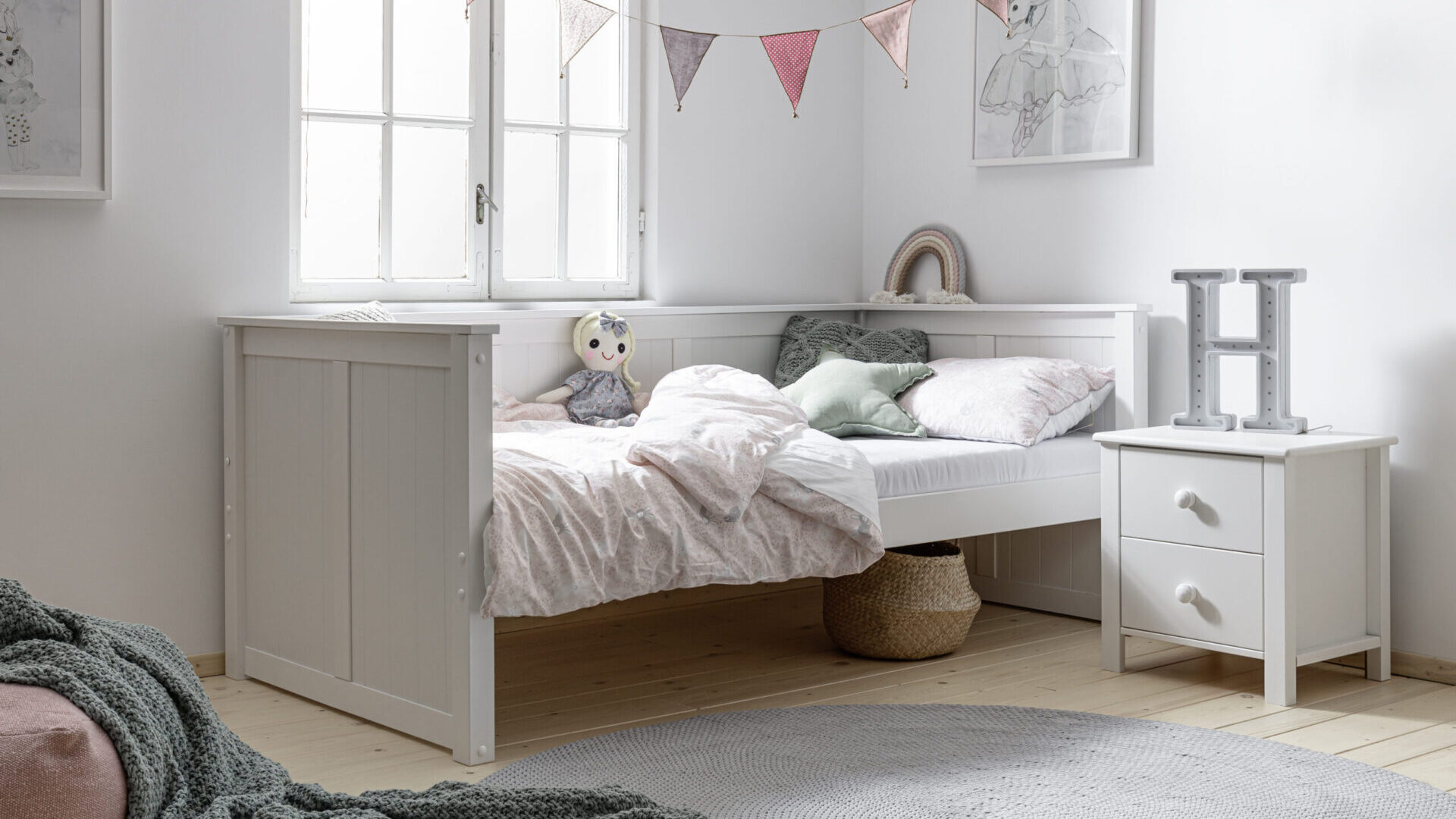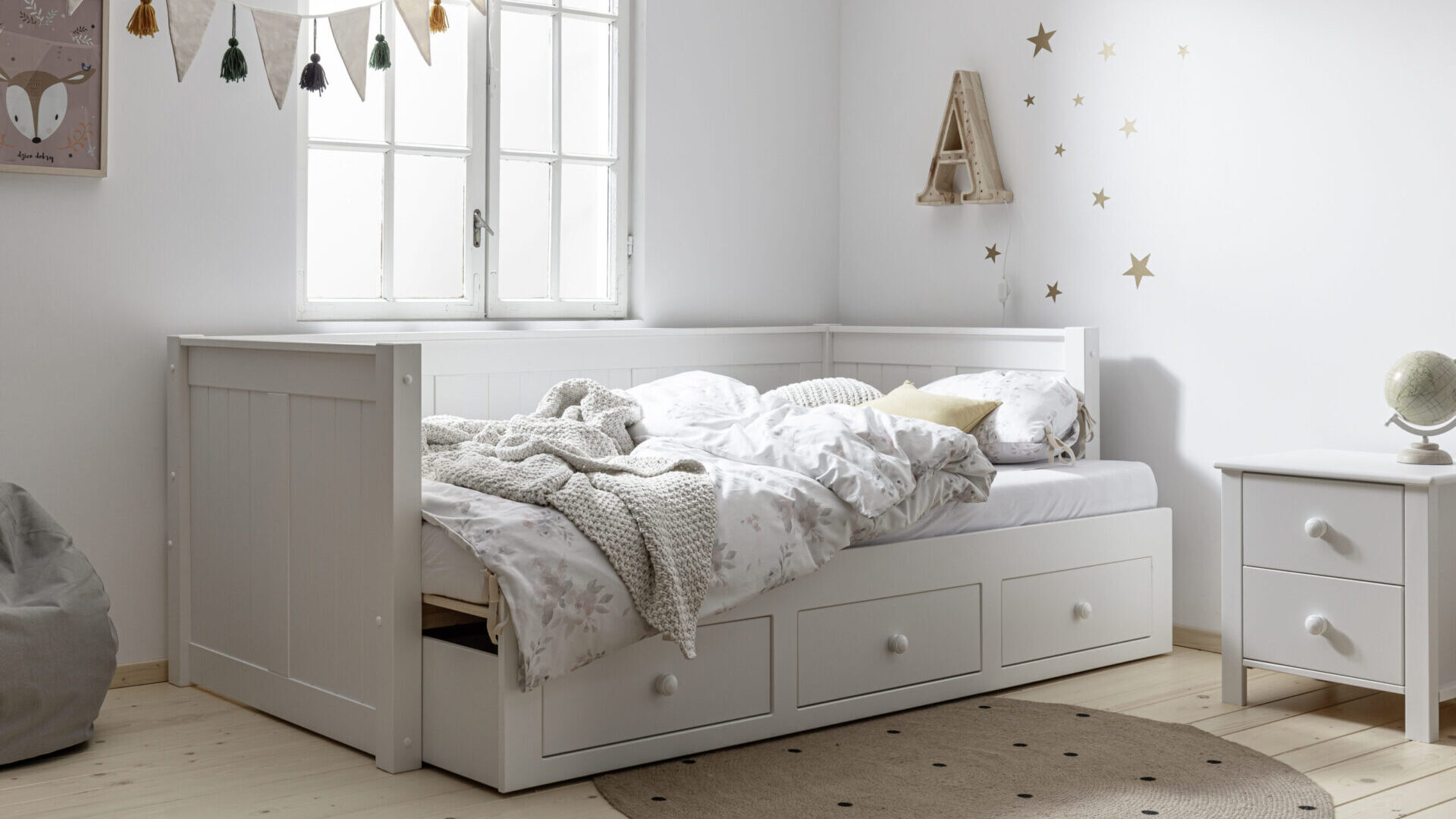 +
Lamp Letter MAXI (from A to Z)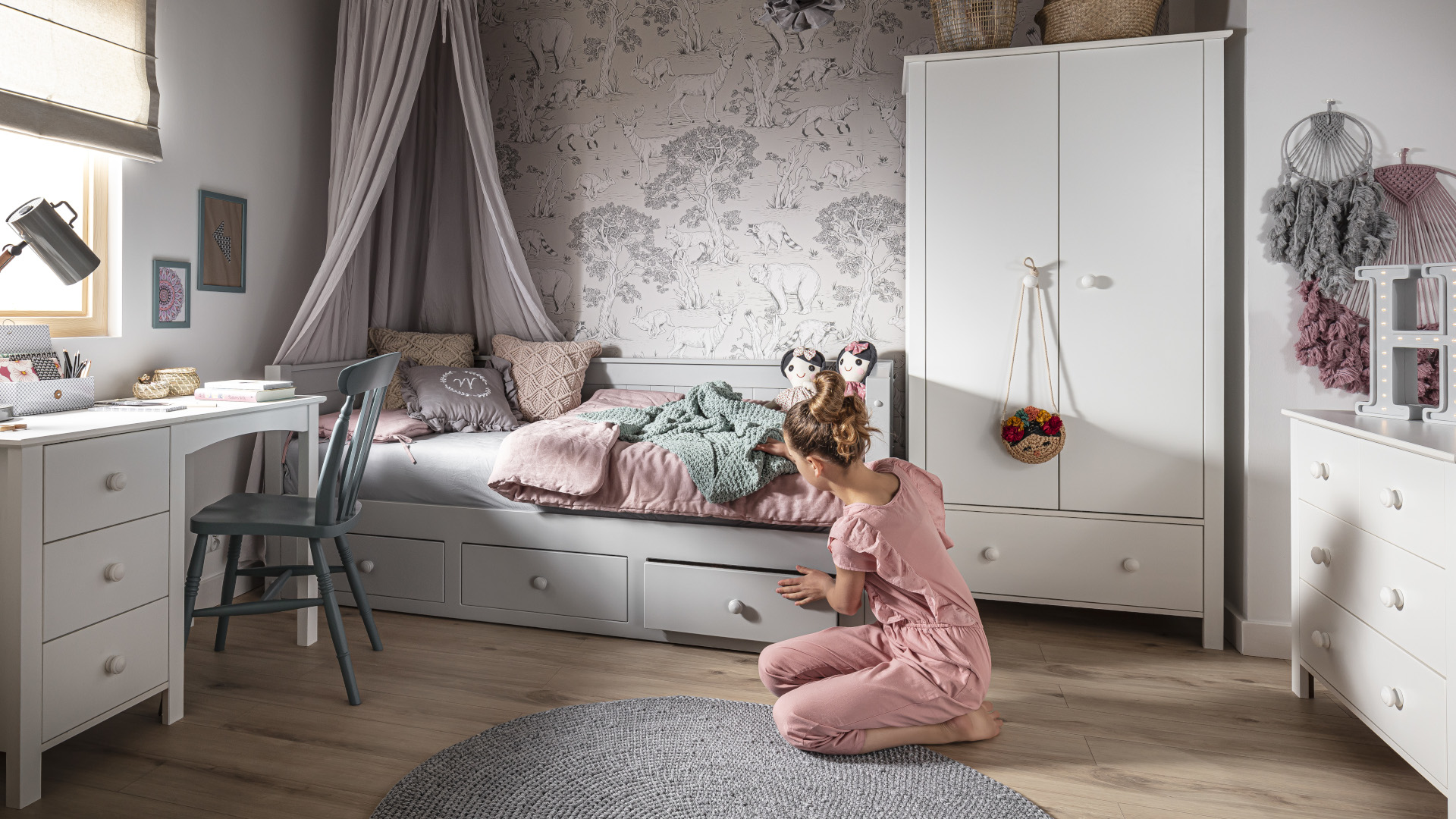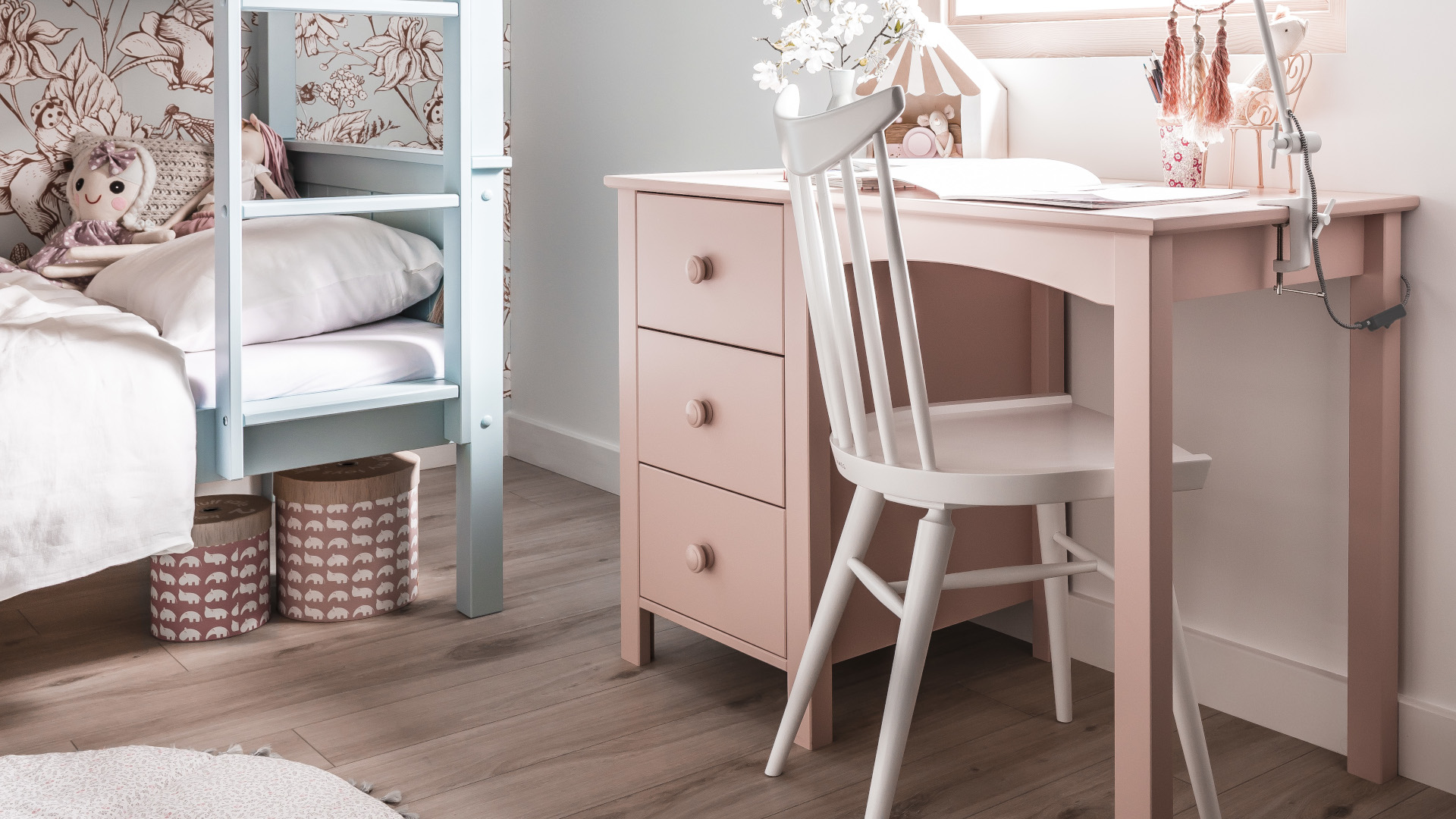 +
A duo bunk bed with a 90 cm panel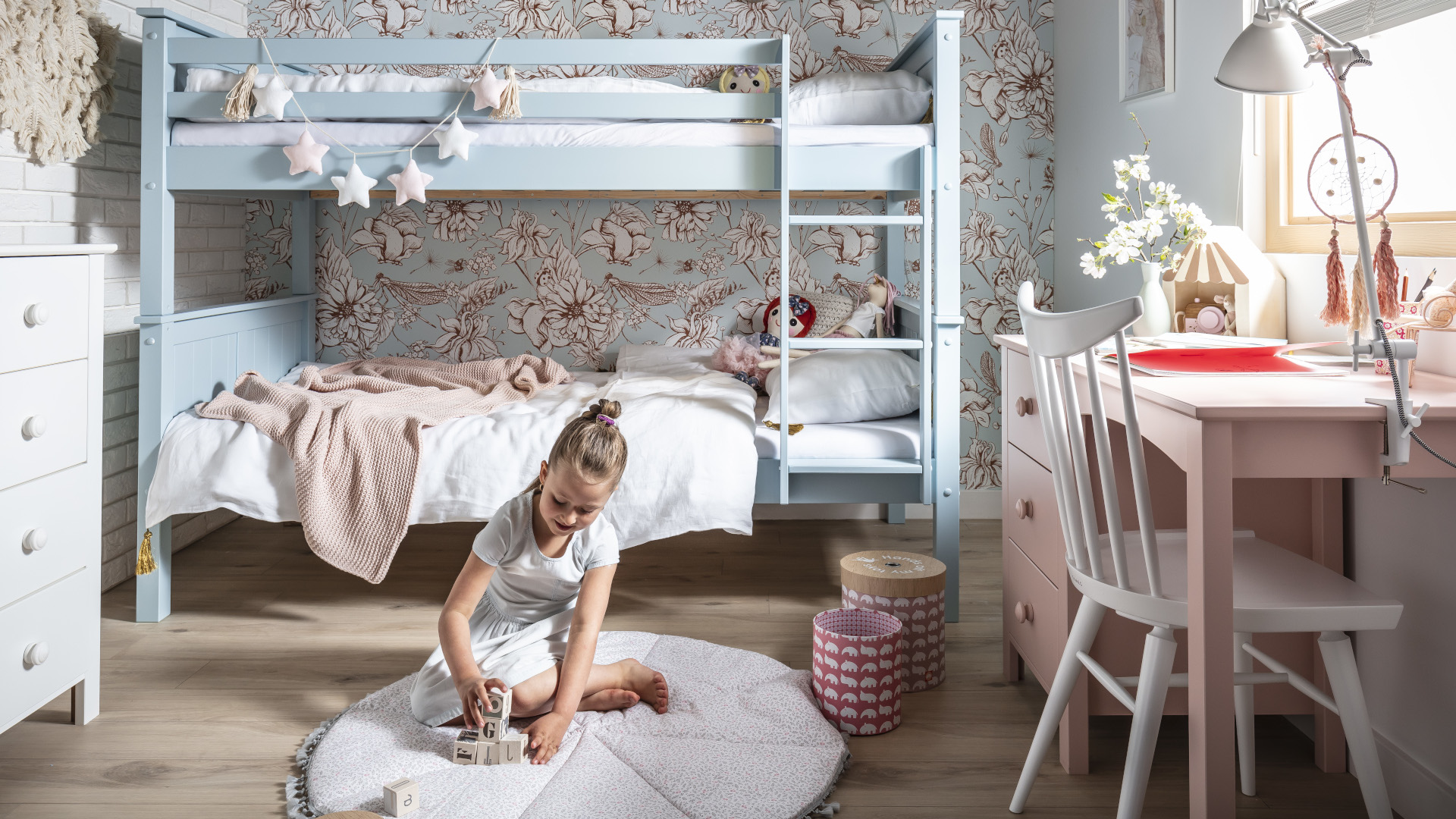 +
A duo bunk bed with a 90 cm panel
Other products from the collection
Collet
Product added successful