Stella collection
2S bedside table
Timeless, Scandinavian design in a minimalist style and emphasized by decorative star-shaped handles. This is what distinguishes the bedside table with 2 drawers from the Stella collection, which will be a perfect complement to a children's bed. The drawers will accommodate handy trinkets, thanks to which they will always be within the reach of the child.
Szafka została pomalowana przyjaznymi dla środowiska lakierami wodnymi. Zawarte w niej drewno pochodzi z dobrze zarządzanych lasów.
Czas realizacji: 6-8 tygodni
630 zł
Stella is the collection most often chosen by older girls. A beautiful, classic collection where simple forms have been enriched with a star element. Now you can reach for the stars, starting with the stars from the Stella collection.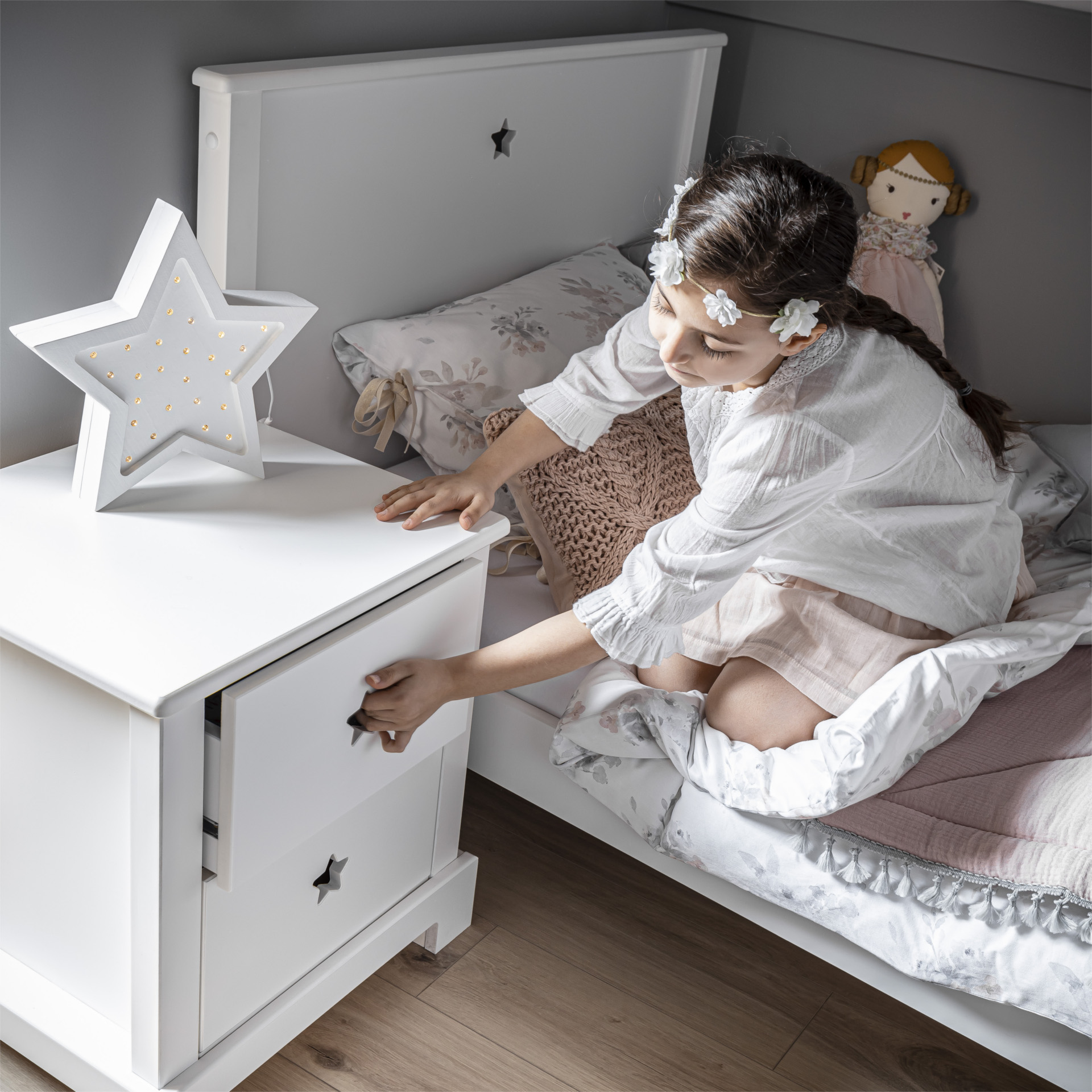 Stella collection
A simple and elegant collection in the form of a favorite among children and theirs
we have white that will work in every child's room. With Stella
You will rest in a space that is friendly to you, and when it's time to have fun, you will definitely have creative ideas.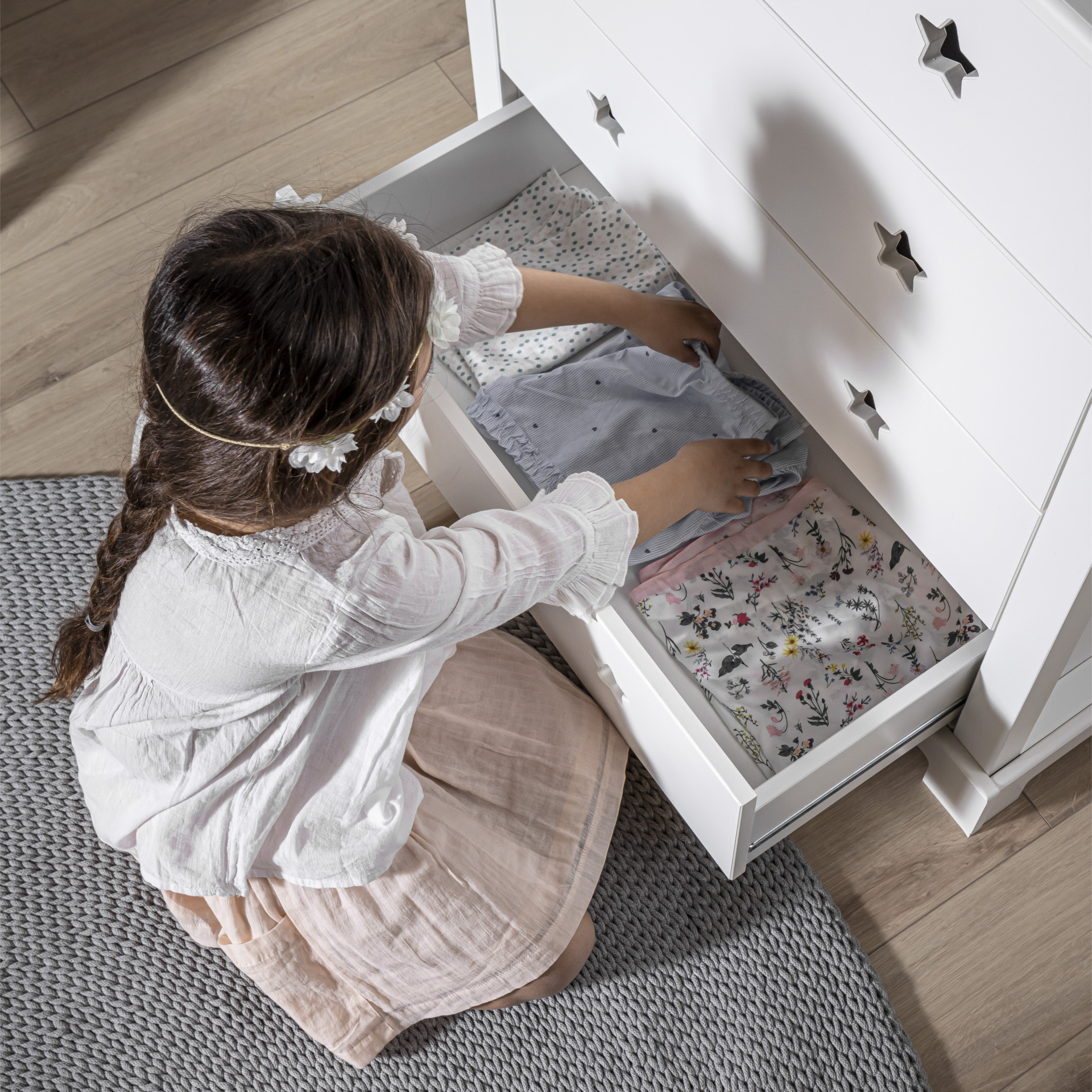 See the Stella gallery:
Get inspired by ideas from our designers. Reach the stars with the Stella collection ...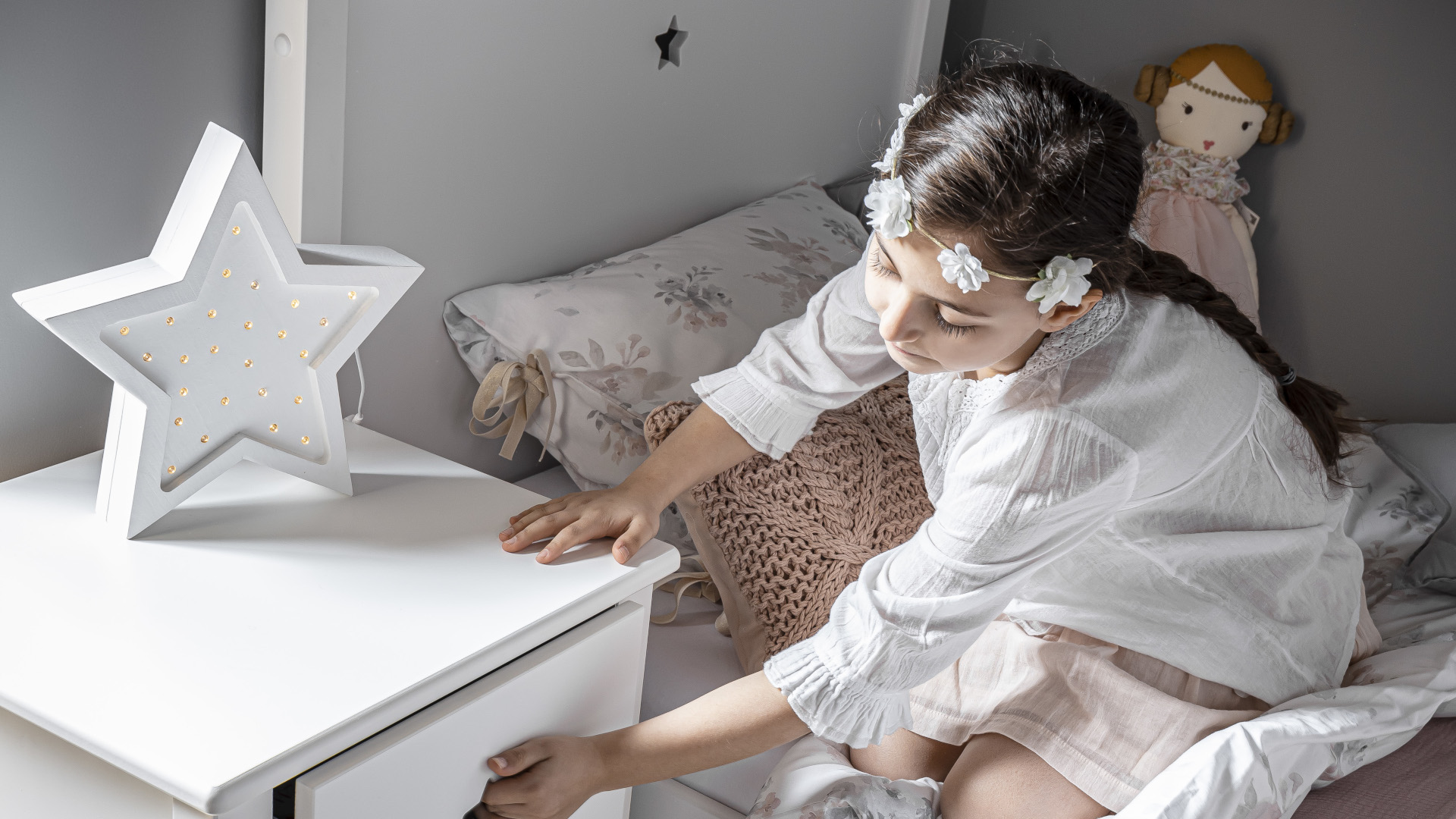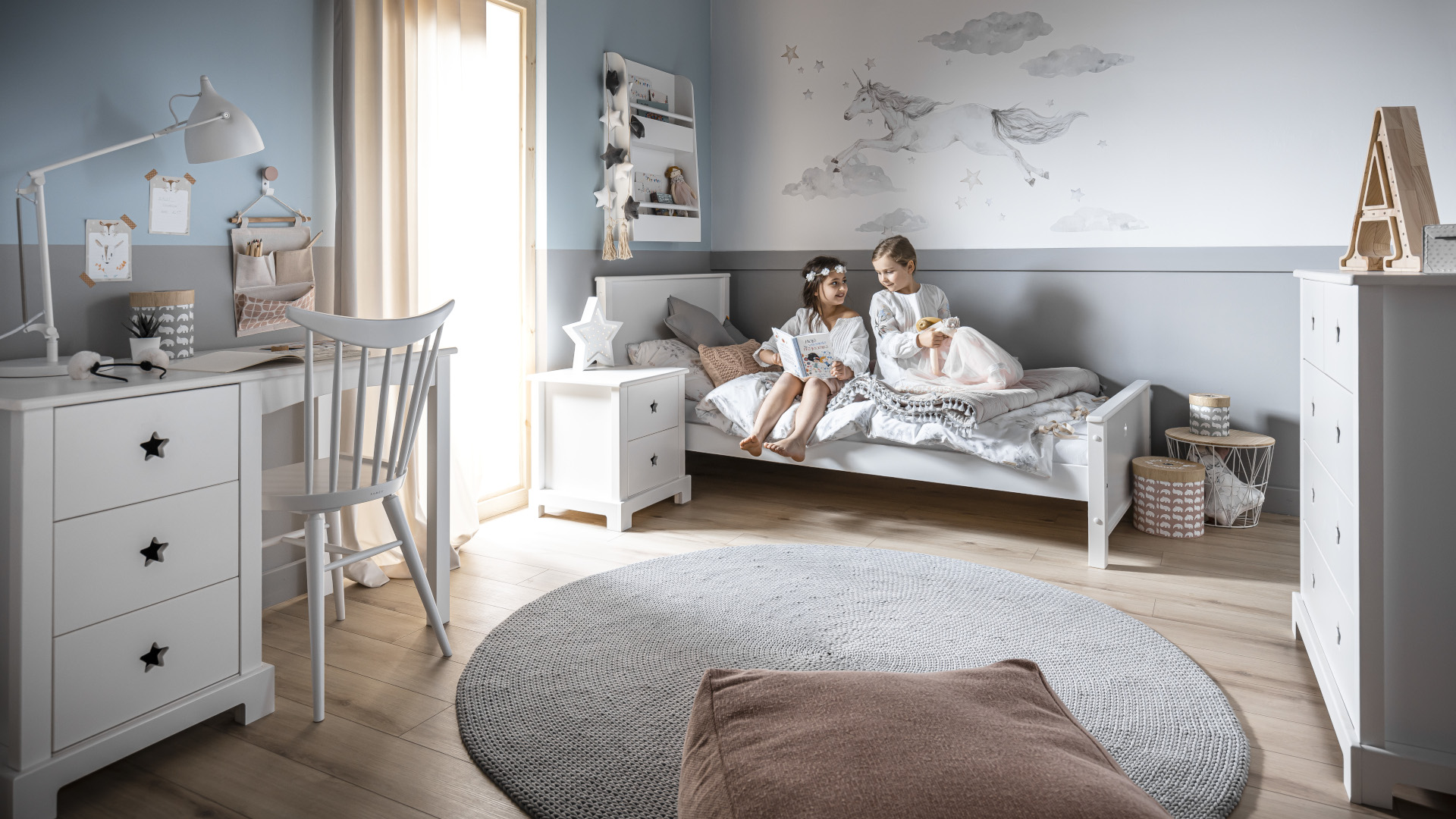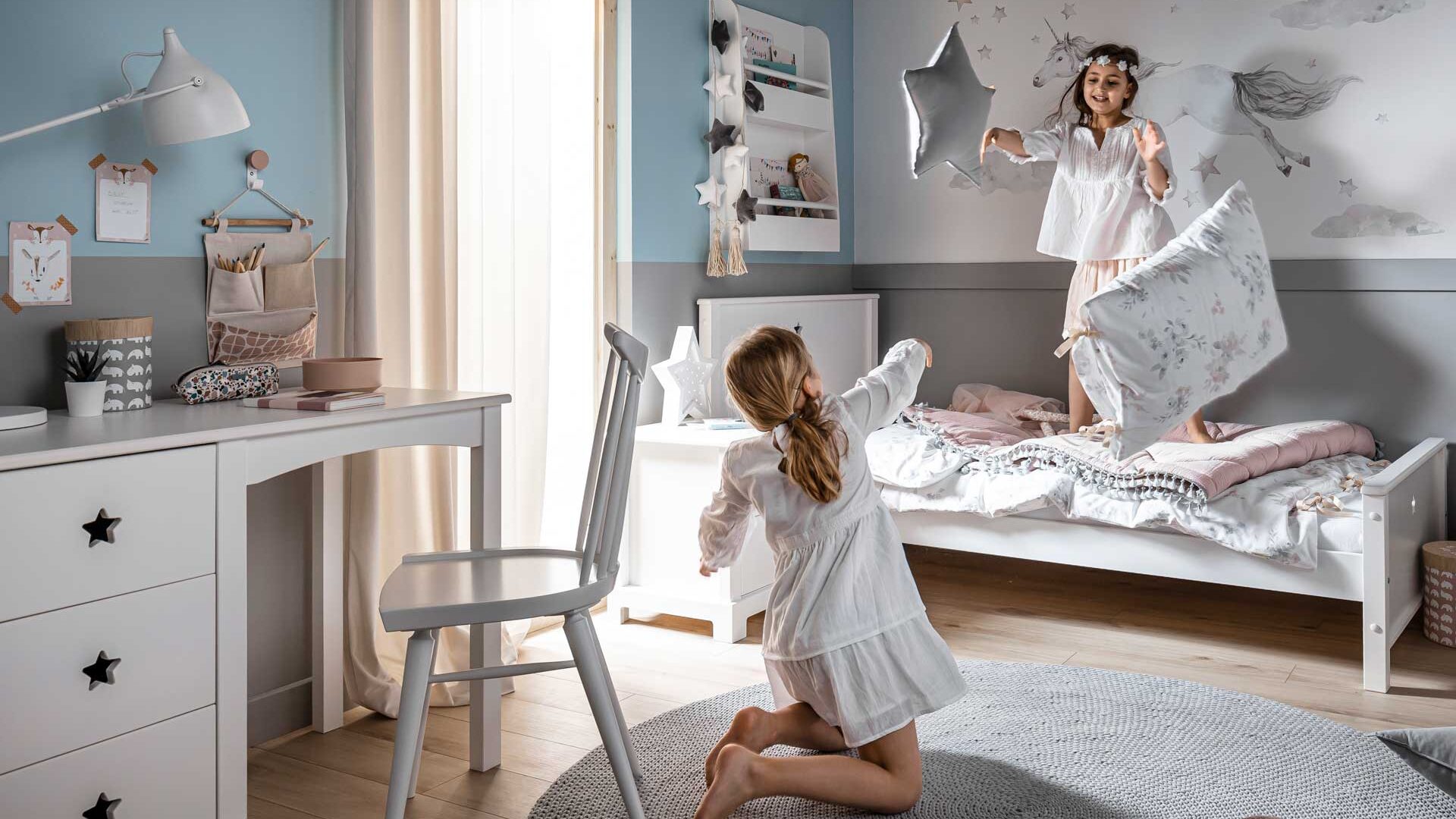 Other products from the collection
Stella
Product added successful