Collet collection
3S desk
A desk from the Collet collection is a spacious tabletop that provides enough space for study and three spacious drawers that can easily accommodate school supplies, notebooks, textbooks or other handy trinkets. It is a functional and beautiful piece of furniture, whose minimalist style and simple form emphasized by wooden handles will decorate a child's room for many years.
The desk is distinguished by a stable structure and careful finish with the use of water-based varnishes. We use FSC-certified wood.
870 zł
Collet Desk
Timeless, minimalist, Scandinavian design, emphasized by wooden handles. A desk that provides enough space to study, and drawers with convenient access will accommodate your school supplies and more ...
The cabinet has been painted with environmentally friendly water-based varnishes. The wood it contains comes from certified, well-managed forests. We guarantee it with a certificate
See the Collet gallery:
A minimalist lookbook straight from our designers. Watch, be inspired, and if you have ideas or questions - call us right away!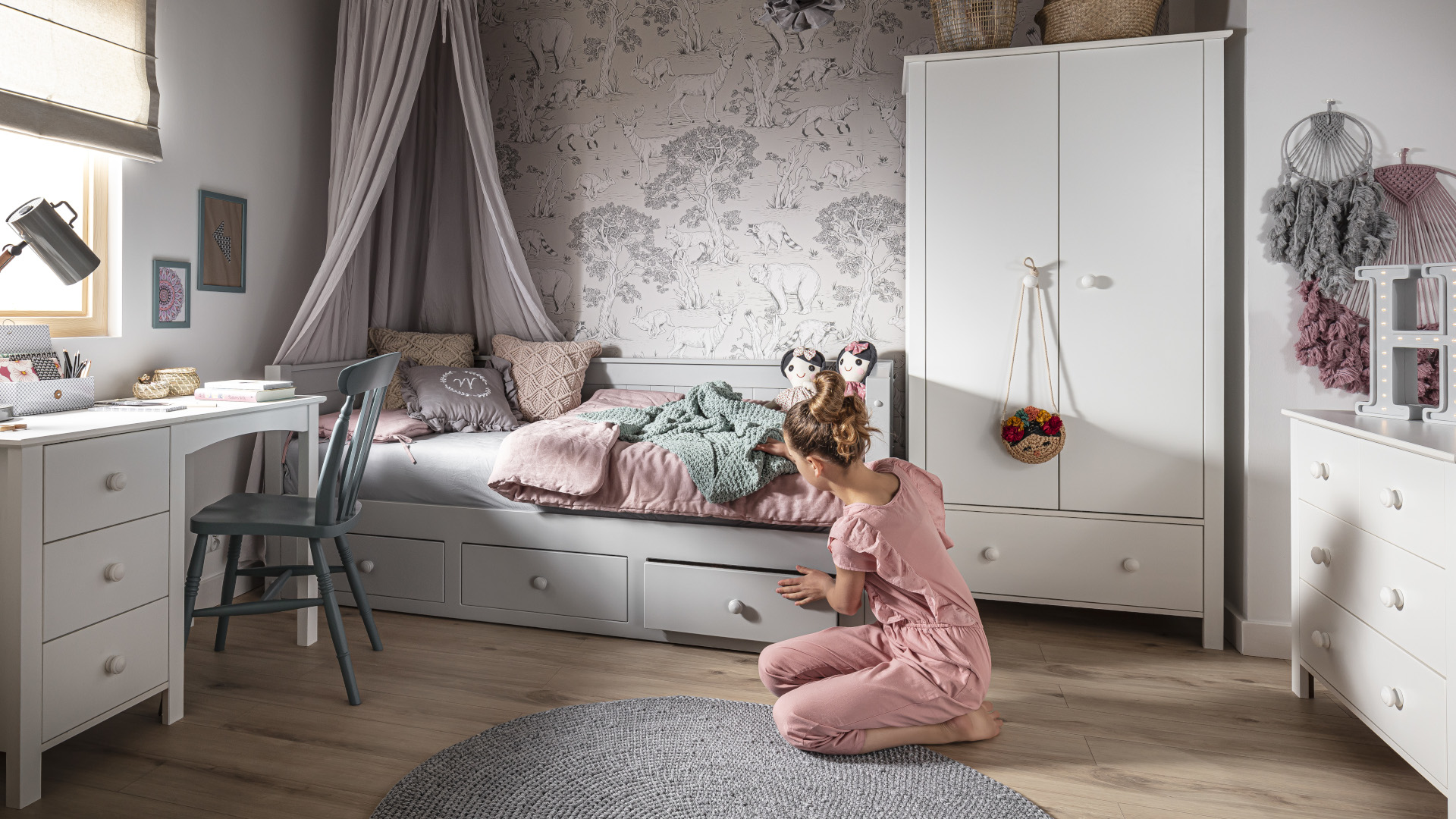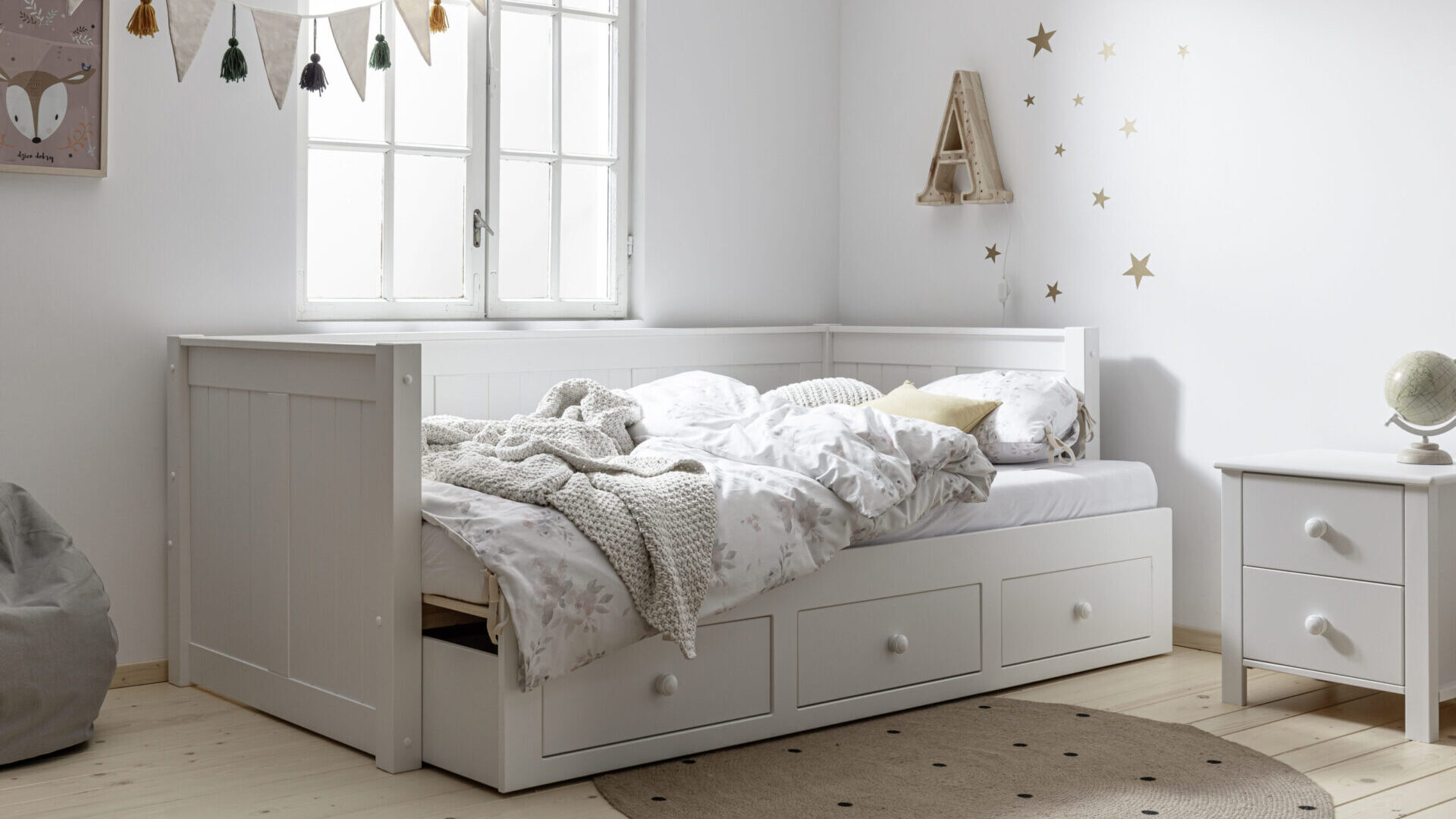 +
Lamp Letter MAXI (from A to Z)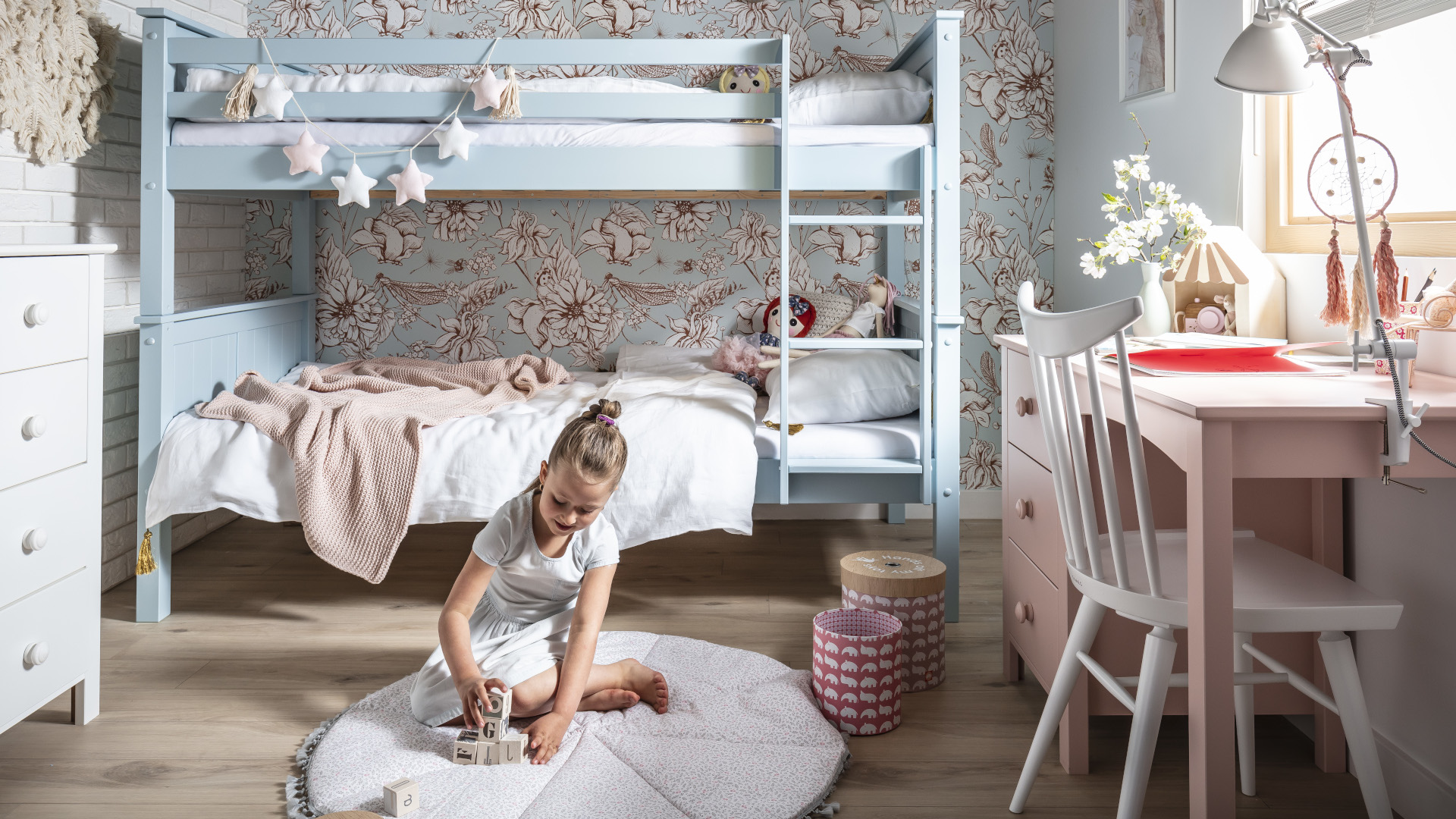 +
A duo bunk bed with a 90 cm panel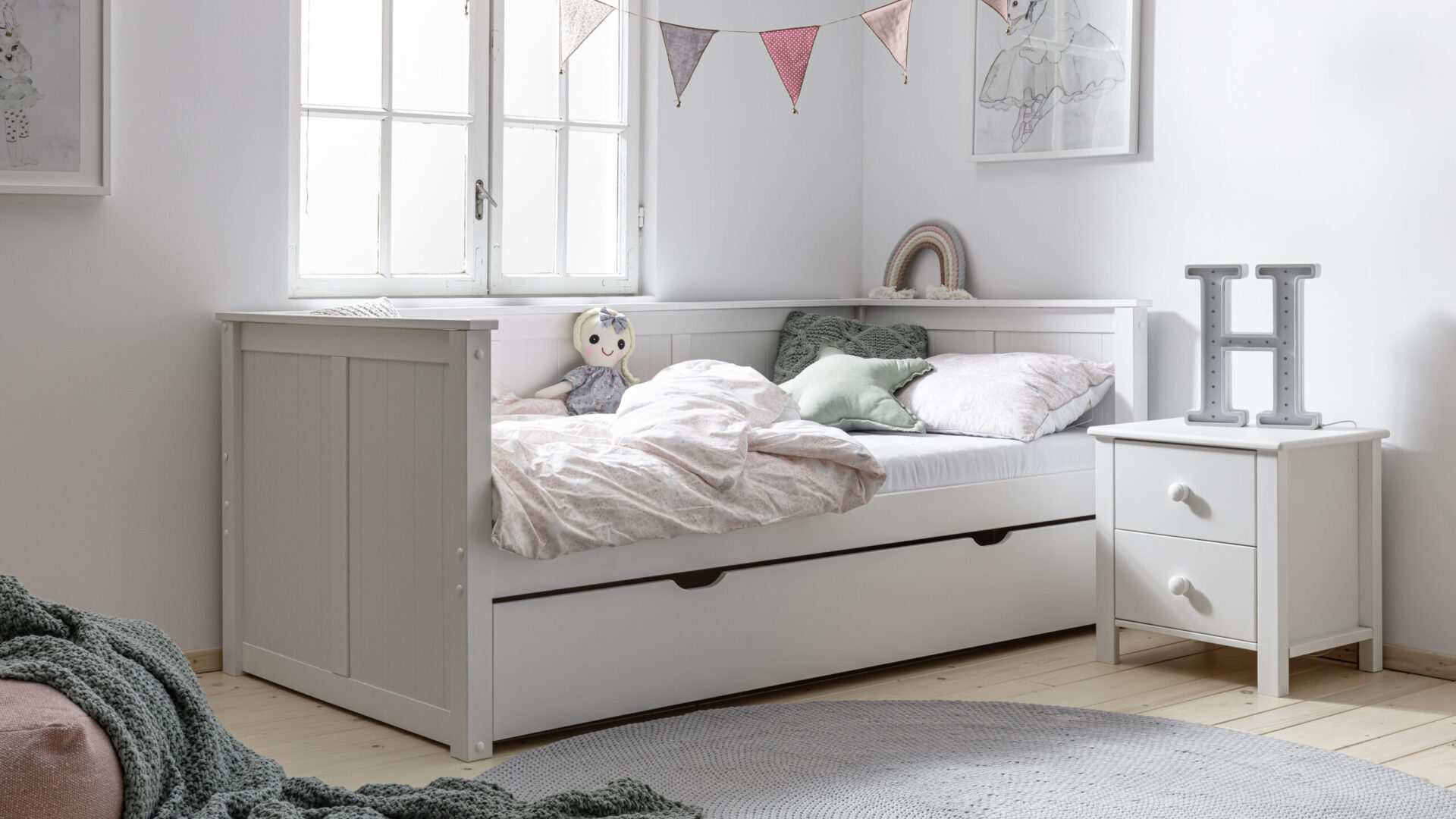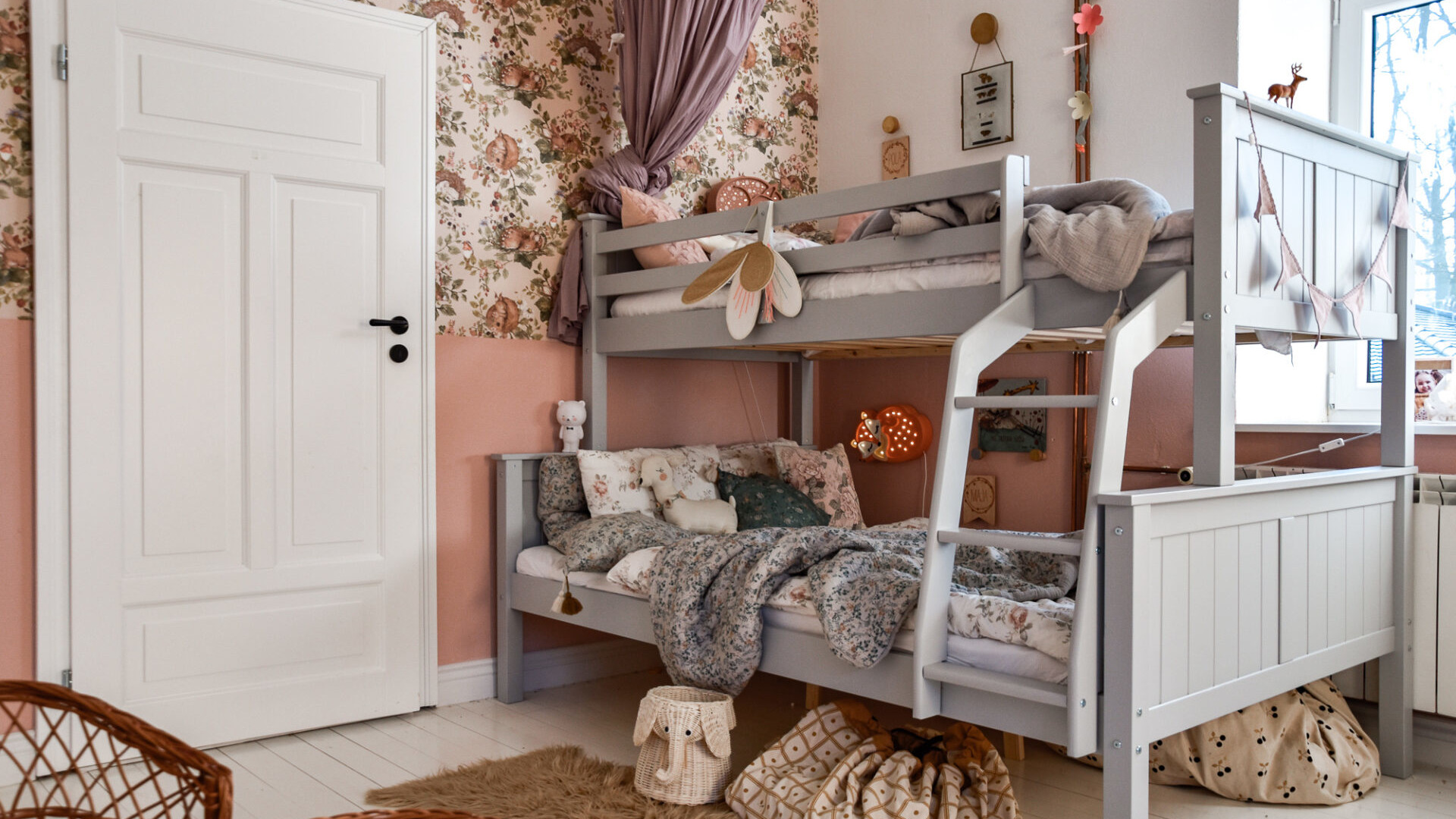 +
Trio bunk bed with a 120 panel
Other products from the collection
Collet
Product added successful